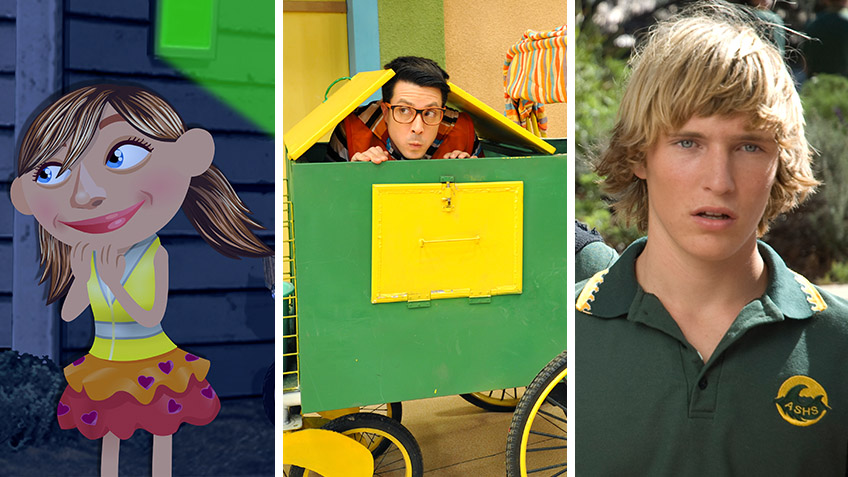 What's On TV? Monday 15 May – Sunday 21 May
Never miss a moment of your favourite Australian children's television series. Visit our guide for more information about what's on free-to-air and pay TV.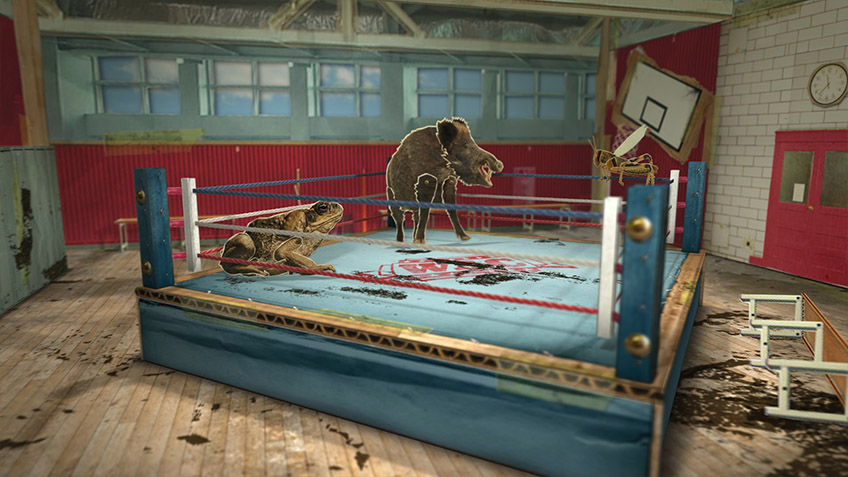 Episode 27 - Super-Est Superhero:
It's a bird, it's a plane, no, it's Super Scotty! Join Ambo, Sir Reg and Scotty's alter ego as they fly around the planet in search of animals with wondrous superpowers in this super duper episode of WAC.

Also catch: Bushwhacked! – Series 1, 6AM on NITV, Hoopla Doopla! 1.23PM on ABC2 and The Flamin' Thongs, 5.58PM on ABC ME.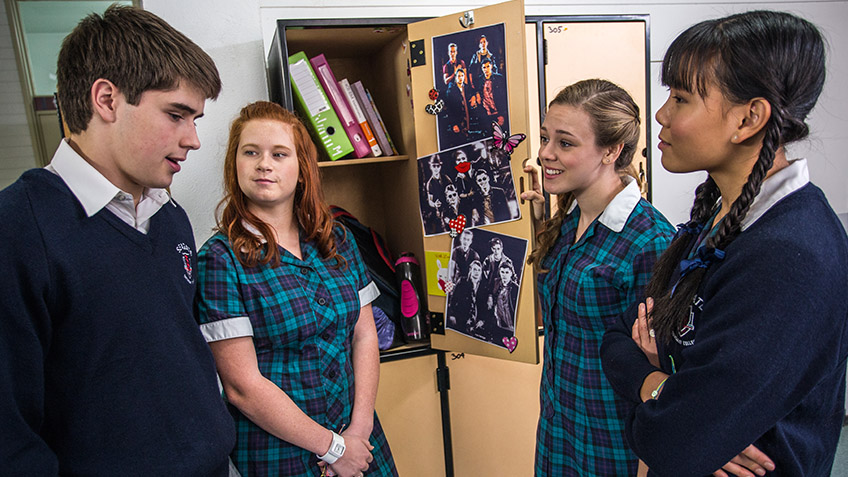 Episode 11 - November – Concert Tickets:
Alex realises he's got a chance to win Nicola over when he sees an opportunity to get hold of concert tickets for her favourite band. He's just got to chase down a garbage truck and dig through his own household rubbish to do it. Gross! Second time around, he tries everything to make sure he is Nicola's date at the gig of her dreams, even enlisting Simon and Maddy to help convince her he's a dedicated fan. But he still manages to blow it big time. Or does he...?

Also catch: Bushwhacked! – Series 1, 6AM on NITV; WAC (World Animal Championships), 9.35AM on ABC ME; Hoopla Doopla! 1.23PM on ABC2 and The Flamin' Thongs, 5.58PM on ABC ME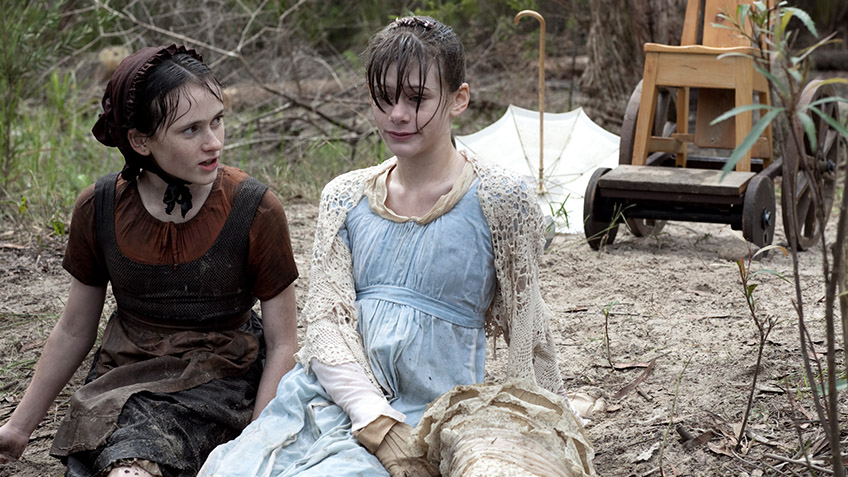 1808: Sarah
Sarah, though still a child, works as a servant for the cold and demanding Mrs Owen. As if being bossed around by the lady of the house isn't bad enough, Sarah has to deal with that woman's sly and sickly daughter, Alice. Alice is as mean as her mother and twice as cunning. She sets out to make Sarah's life a misery, always trying to get her in trouble. But the two girls have more in common than they realise. They are both prisoners – Sarah to an impossible workload, Alice to a life-threatening illness. A truce of sorts, arising from a shared love of mischief, could lead to lasting friendship between the two girls. But how much time do they really have?

Also catch: WAC (World Animal Championships), 9.35AM on ABC ME; Hoopla Doopla! 1.23PM on ABC2; Worst Year Of My Life, Again! 5.09PM on ABC ME and The Flamin' Thongs, 5.58PM on ABC ME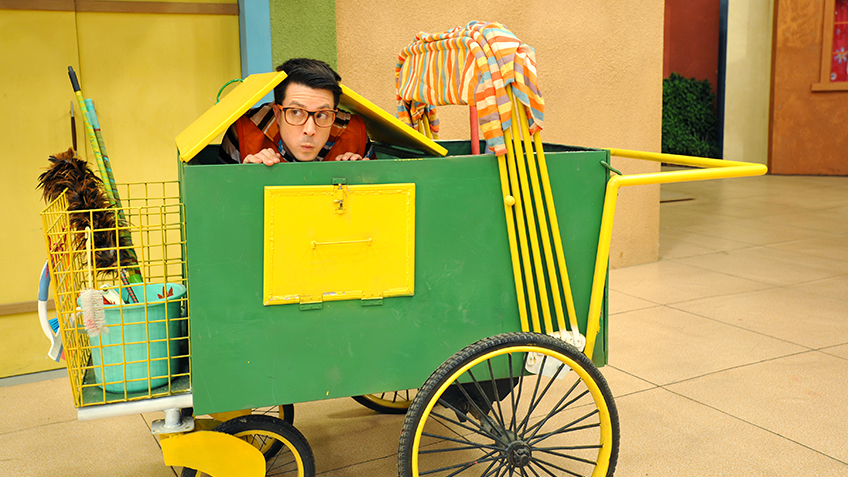 Episode 44 - The Hungry Dragon:
Everyone in Hoopla loves the dragon boat festival, especially Jango who loves it because Mimi makes delicious sticky rice dumplings. Jango sneakily eats all the dumplings & pretends that there is a hungry dragon in Hoopla.

Also catch: Bushwhacked! – Series 1, 6AM & 7.30AM on NITV; WAC (World Animal Championships), 9.35AM on ABC ME; Hoopla Doopla! 1.23PM on ABC2; Worst Year Of My Life, Again! 5.09PM on ABC ME, You're Skitting Me – Series 3, 5.15PM on ABC ME and The Flamin' Thongs, 5.58PM on ABC ME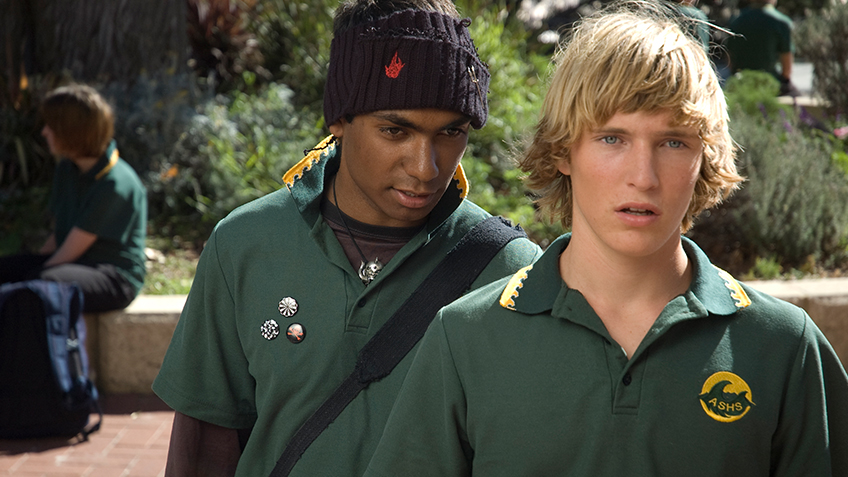 Episode 1 - New and Improved:
The Leonard family prepare for their second year in Angelus. While Phillip looks forward to starting high school one year early, Lockie has bigger reservations about what the New Year will bring. Namely, if it will include Vicki Streeton, his girlfriend - he thinks.

Also catch: Bushwhacked – Series 1, 6AM on NITV; WAC (World Animal Championships), 9.35AM on ABC ME; Double Trouble, 10AM on ABC ME; Hoopla Doopla! 1.23PM on ABC2, You're Skitting Me – Series 3, 5.15PM on ABC ME and The Flamin' Thongs, 5.58PM on ABC ME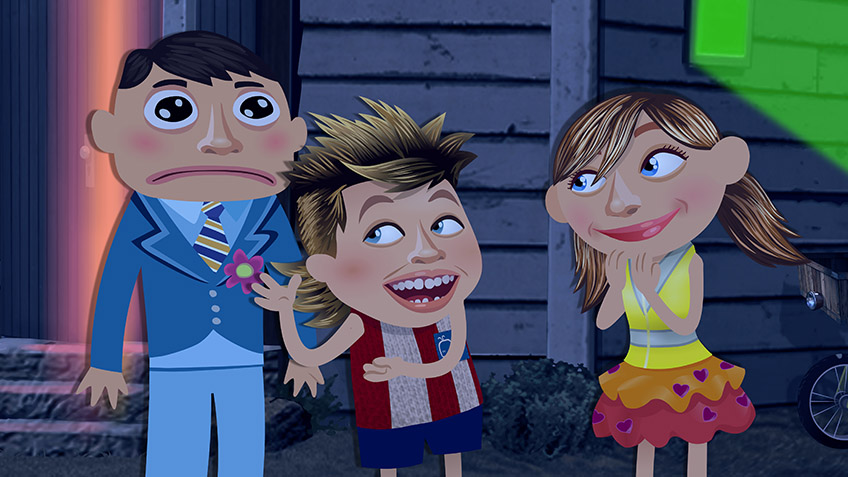 Episode 24 – Cindnarella:
When Narelle is dateless for a Valentine's Day Ball, Holden uses a modified photocopier to transform Rerp into a handsome prince. Narelle and Prince Rerpert are the hit of the ball until an angry polka-playing ghost turns up.

Also catch: Waabiny Time – Series 2, 8AM on NITV; Worst Year Of My Life, Again! 1.05PM on ABC ME; Hoopla Doopla! 1.23PM on ABC2 and You're Skitting Me – Series 3, 5.15PM on ABC ME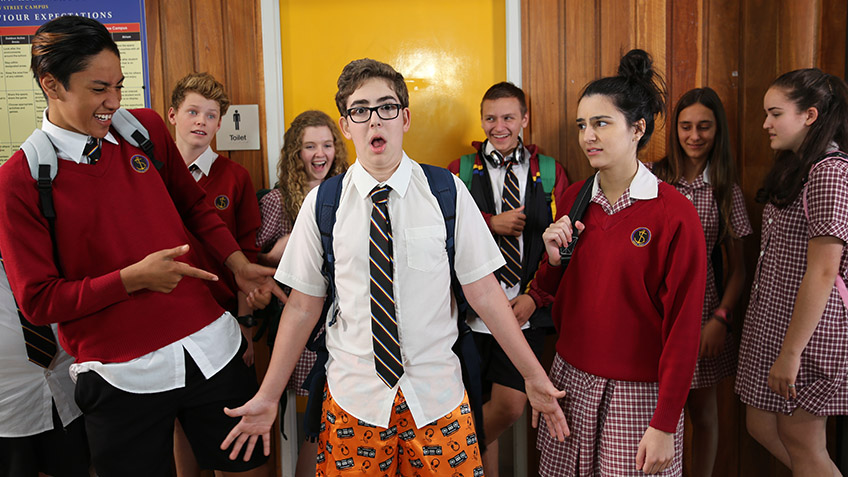 Performed by a new feature cast of teens, You're Skitting Me is an edgy mix of animations and great characters that will tickle everyone's funny bone. Nothing is too absurd!

Also catch: Little Lunch (double episode), 6.33AM on ABC; Hoopla Doopla! 1.23PM on ABC2 and The Flamin' Thongs, 5.58PM on ABC ME