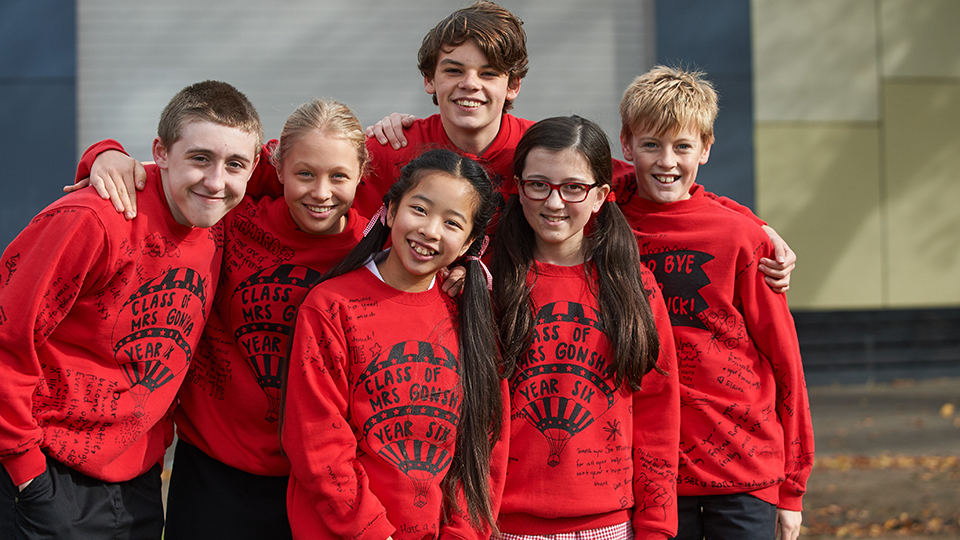 Coming Soon: Little Lunch Graduation Special
The countdown to Christmas and summer holidays is exciting every year but no more so than now, when Mrs Gonsha's class is graduating from Grade 6.

Little Lunch: The Nightmare Before Graduation premieres December 23 at 6PM on ABCME. The Graduation episode is the last of two specials screened this year.

In this episode, everyone is thrilled to be going to High School, even Debra-Jo, who has been having a difficult time letting go of primary school – 'the best years of her life'. The children are feverishly immersed in their Graduation plans, but when they uncover the explosive news that Rory is unable to graduate with them, no one is excited about leaving school any more. It's too unthinkable to be abandoning Rory so the children enact a plan.

Without a dry eye in the house, The Nightmare Before Graduation encapsulates the contemporary meaning and spirit of Christmas – that love, kindness and generosity can override any obstacle.

The special episode will air as part of an ABCME Little Lunch marathon on Friday 23 December, beginning at 9.45AM.

Little Lunch: The Nightmare Before Graduation will also be available on ABC iView after its premiere.