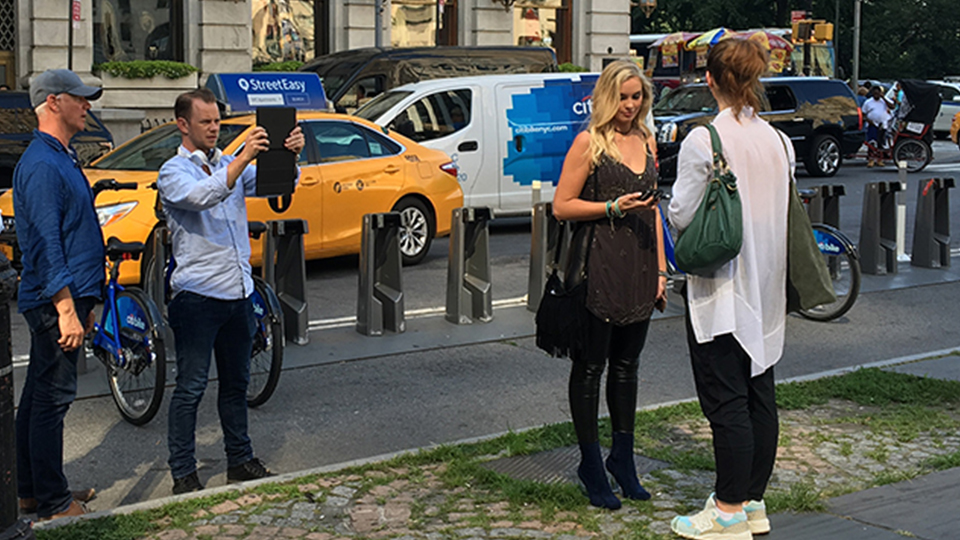 Dance Academy – The Comeback Hits New York
Pictured: DOP Martin McGrath (left), Director Jeffrey Walker (centre-left), Alicia Banit [Kat] (centre-right) and Xenia Goodwin [Tara] (right).
The ACTF's Head of Development and Production Bernadette O'Mahony reflects on a set visit to NYC for the upcoming Dance Academy feature film.
For those who have been a part of Dance Academy since its early development, it was a fitting end to an eight year journey to be in New York for the end of the shoot of the highly anticipated feature film – Dance Academy - The Comeback.
Producer Joanna Werner, Writer Sam Strauss, Jeffrey Walker Director, Martin McGrath DOP, Arne Lohmann, Nicole Keeb and Frauke Braeuner from ZDF and ZDFE Germany, and Carla DeJong (the former ABC3 Commissioning Editor) were all there for the four day shoot in New York. All of them had been a part of the series since day one.
After five weeks shooting in and around Sydney, to be filming in New York at some of the most recognisable locations in the world was a bit surreal, but totally fitting for a series set in the world of the arts – as Frank Sinatra said, if you can make it there you can make it anywhere! And for cast members Xenia Goodwin, Thomas Lacey, Alicia Banit, Dena Kaplan and Jordan Rodrigues it was an exciting end to the series that began their careers.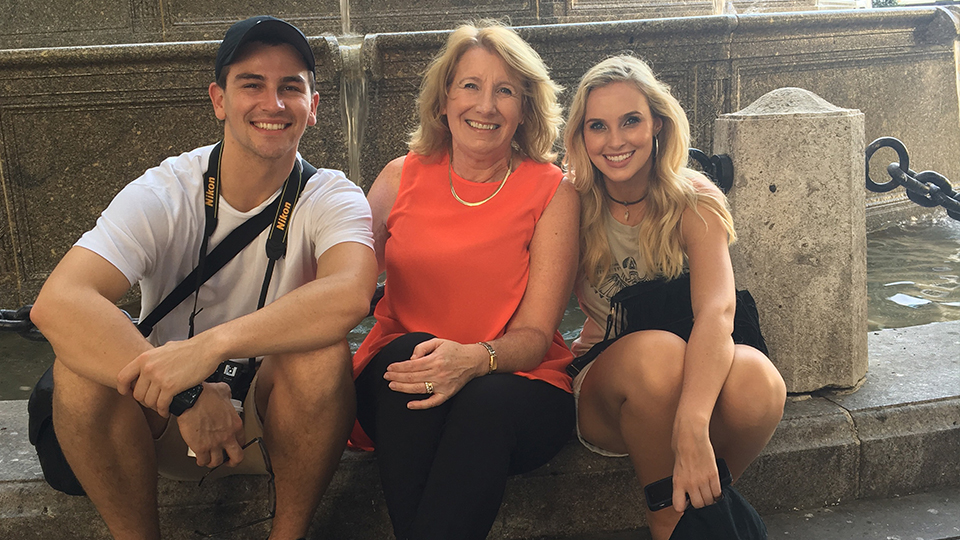 Dance Academy's Thomas Lacey (Ben) and Alicia Banit (Kat) with the ACTF's Head of Development and Production, Bernadette O'Mahony.
It was amazing to watch as all the cast were immediately recognised as we filmed in front of the Plaza Hotel, in Times Square and Central Park. Tourists from Brazil and Argentina, ballet students from Mexico, German and American kids who all know and love Dance Academy recognised the cast and their characters, usually doing a double take to see them on the streets in New York when the series is so recognisably Sydney. Some very excited teens went back home from their New York holiday with photos of themselves with their Dance Academy favourites.
It was a busy four days covering around 15 locations including Grand Central, city rooftops and Staten Island Ferry, as well as Central Park and Times Square, showcasing New York in what turned out to be the middle of a heatwave. Working quickly and with a smaller crew, Jeffrey Walker and Martin McGrath were able to make the most of the New York locations, often working in and around the crowds and busy streets to give a real New York feel to the scenes.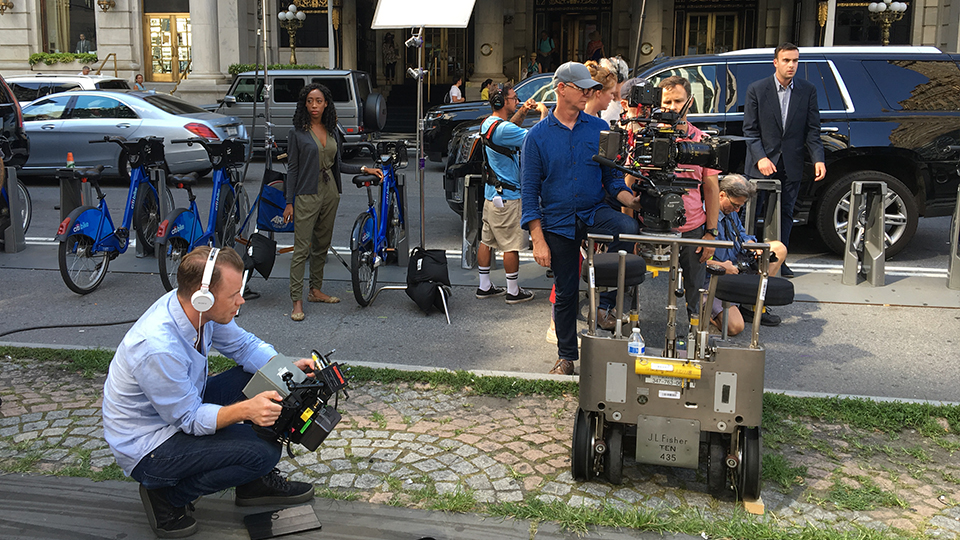 Lights, camera, action! On the set of Dance Academy - The Movie. Pictured: Director Jeffrey Walker (left) and DOP Martin McGrath (right).
It's a rare thing to take any children's series to a feature film – and it's a testament to those who were in New York in late July and all the cast and crew who worked on both the series and the film, that Dance Academy is such a success and the film so hotly anticipated by its fans around the world – as we witnessed first hand in New York!