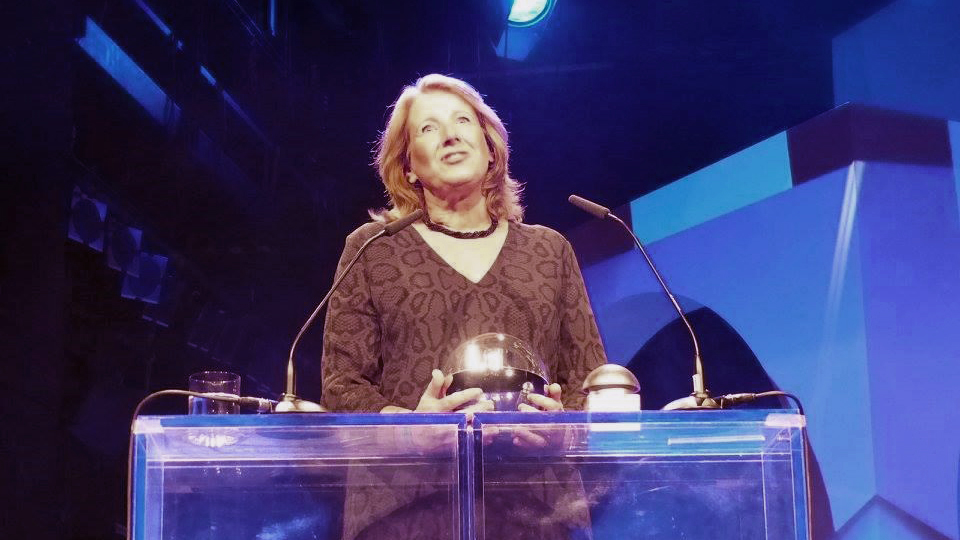 Little Lunch Wins At Prix Jeunesse!
Bernadette O'Mahony accepts the Award at Prix Jeunesse on behalf of Gristmill.

Fantastic news from Munich where Little Lunch has just won the Prix Jeunesse International Award for Best Fiction Program for 7-10! And to top it off, Little Lunch was also the runner up for the Children's Jury Prize in the same category!
The Gristmill Production, produced by comedy veterans Robyn Butler and Wayne Hope, continues to delight local audiences with hilarious and heartfelt playground adventures, which are still screening on ABC3. A HUGE congratulations to the entire cast and crew!
Prix Jeunesse isn't your average television competition. It is a unique children's television festival held in Munich every two years with a mission to support excellence and quality children's television. Unlike other awards, there isn't a small panel selecting the winning shows. This week 565 delegates from 65 countries came together to watch the finalist films and vote for their favourite shows. These delegates are broadcasters, producers and academics working in the children's television field. Our local favourite charmed these international experts.
But it's not all about grown-ups at Prix Jeunesse. All of the entries in the 7 – 10 Fiction category were voiced over in German and screened for 500 children all over Germany, who also voted for their favourite show. Little Lunch was the only show in its category to be one of the top three shows for both adult and child voters, and it became the runner up in the Children's Jury Prize.
The ACTF's CEO Jenny Buckland couldn't be happier with the result, saying, "It is hard to describe how difficult and rare it is to win a prize at Prix Jeunesse. The voters come from so many different cultural perspectives and their expectations for children's content are very high. More often than not they choose the worthy programs over the funny ones. But Little Lunch had real cut through with everyone because it is such a unique format for children, the performances and direction of the young cast is so outstanding and the sense of humour, which we had felt was so distinctively Australian, turns out to be universal. Huge congratulations to Robyn Butler and Wayne Hope - they have won a very special award for Little Lunch."
Little Lunch is distributed worldwide by the ACTF.