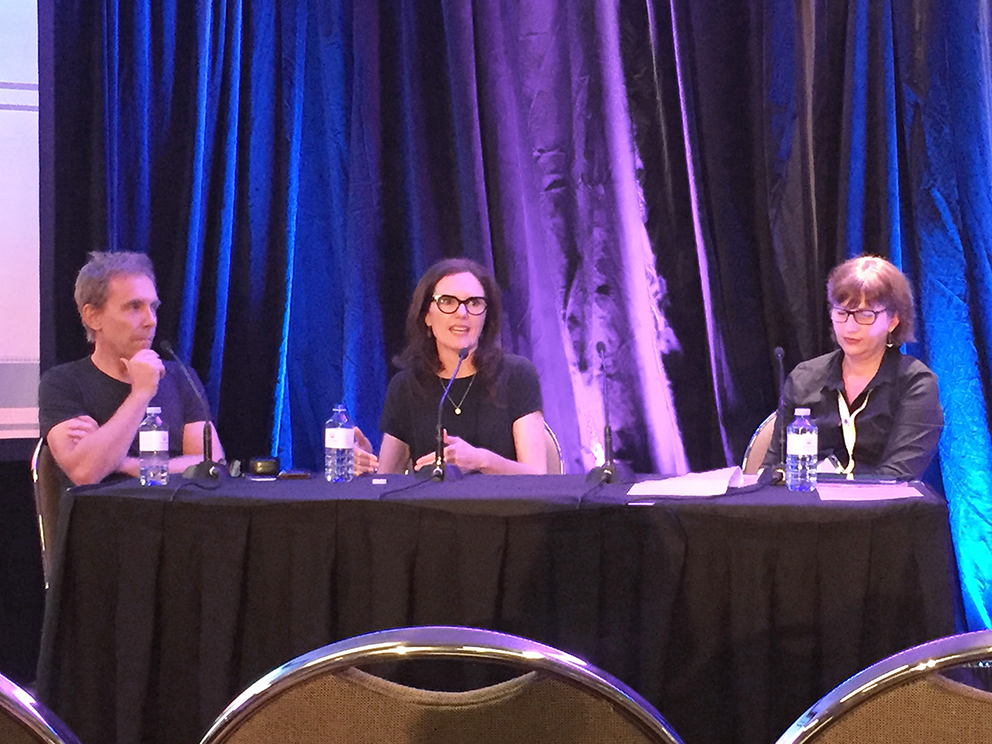 Producing Comedy For Kids
Parents concerned that their children watch too much TV should relax. Perhaps they've got a budding Robyn Butler or Wayne Hope on their hands!
At the Screen Forever Conference on Wednesday, Robyn and Wayne, the successful duo behind Gristmill Productions, both confessed to watching TV comedy obsessively when they were kids. Back in the late 1990s they started directing and producing their own work out of necessity, to demonstrate the tone they were aiming for to networks who were knocking back their scripts. With a successful track record of adult comedy behind them (The Librarians, Upper Middle Bogan) session moderator Donna Andrews asked the pair to explain the diversion into kids TV with the Little Lunch series.
For Robyn, it wasn't a conscious decision to try kids television, as much as an enthusiasm for the Little Lunch books, written and illustrated by their friends Danny Katz and Mitch Vane. The books had always generated a laugh out loud response from their own kids. So not only was this show their first children's show, it was also their first adaptation. That proved tricky as the original books were aimed at younger children, and they soon discovered that to attract a wider audience and for practical casting reasons they would need to age the stories "up" to Grade 5 kids. "So we started messing about with Danny's precious books". Danny Katz was one of the writers on the show, together with a bunch of new talent. But in the end, Wayne explained, Robyn did the lion's share of the work. "It needed one strong voice to get the specificity of the characters and tone of the show right."
Donna asked what the biggest challenge in moving from primetime to children's television was. Wayne responded that there is a radical difference in working with kids. First of all there is the challenge of working within the restrictions of children's working hours. But more than that, you've got to remember that these kids aren't really actors - they're 10 year olds. They aren't used to working all day, turning it on when you need it, and they can't really act! Basically, he told them how to say their lines - something he would never do with an adult actor. But with kids this approach works - because they're great mimics. Robyn said they auditioned about 400 children and were looking for the right personality types, as well as kids who were resilient enough to want to be there.
As story producer, Robyn was on set the whole time, ensuring the consistency of the tone. That kind of attention to detail underlines the success of the show, which the Sydney Morning Herald has described as "a study in simplicity over special effects". Achieving that simplicity is obviously more difficult than it looks. It's a study in the minutiae of life in the way that The Office or Modern Family are, brought to the screen by a very unique creative partnership.