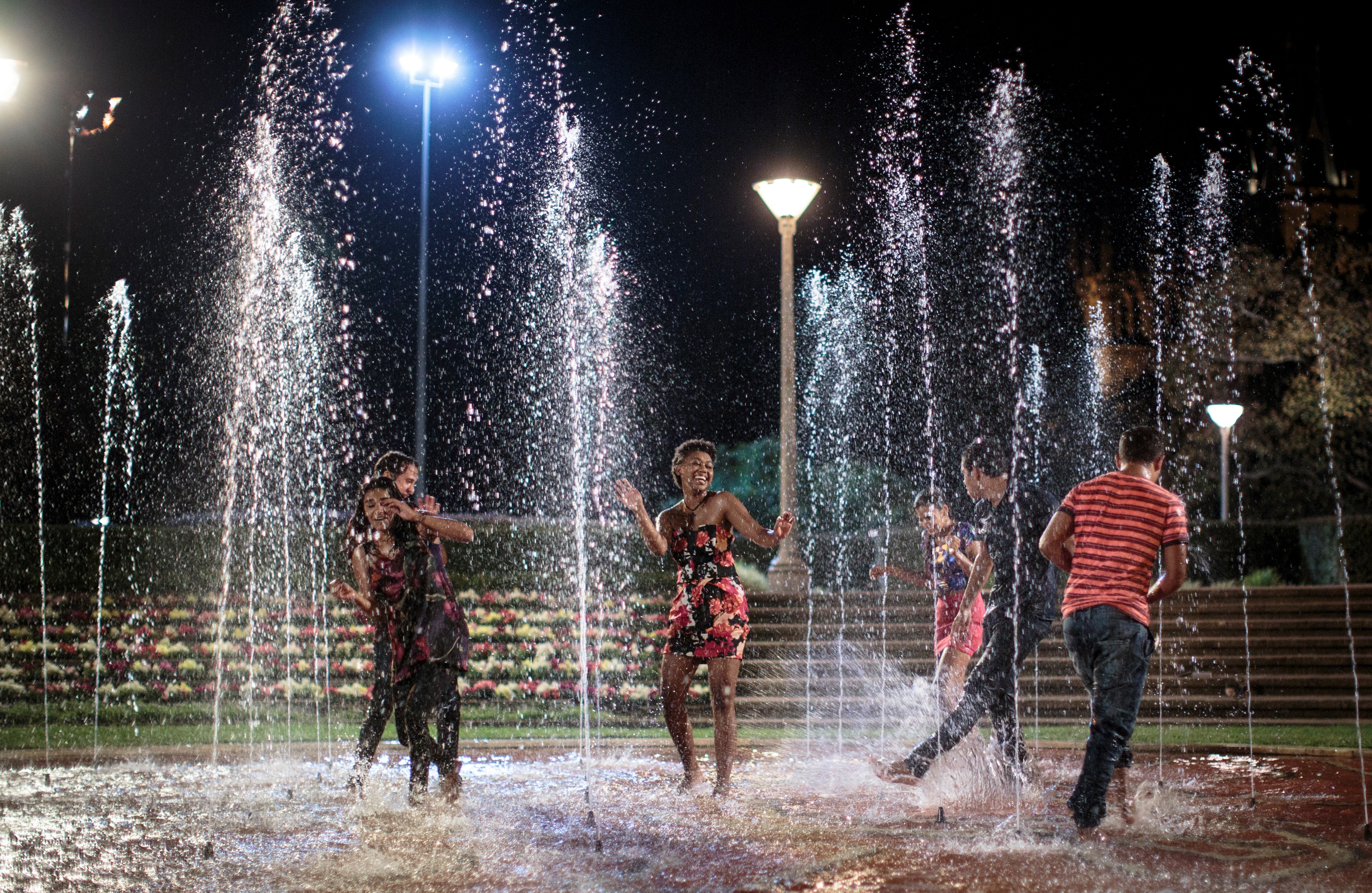 Filming Starts on Ready For This
Blackfella Films (Redfern Now) and Werner Films (Dance Academy) have joined forces as Big Chance Films to create an exciting teen drama currently being filmed in inner city Sydney.
The 13 part series follows five indigenous teenagers, all elite within their own field, who have come to the city to pursue their dreams. For some it's the opportunity of a lifetime, for others it's a last chance.
"A concept forged through mutual admiration and respect, Werner Film productions and Blackfella Films are delighted to be producing Ready For This for the ABC through our joint venture Big Chance Films," said Executive producer Darren Dale.
Ready for This is being co-created by Liz Doran, Joanna Werner, Darren Dale, and Miranda Dear and funded by Screen Australia, Screen NSW, the ABC, and the ACTF.
The ACTF's Bernadette O'Mahony is one of four executive producers on the series.
The ensemble cast includes Majeda Beatty, Liam Talty, Aaron McGrath, Leonie Whyman, Madeleine Madden and Christian Byers. Christine Anu and Lasarus Ratuere are cast as the couple running the boarding house in which the five teenagers live.
Also featured are actors Hamish Michael, Jimi Bani, Damian de Montemas, Tammy Clarkson, Tony Briggs and Ryan Johnson.
The directors are Diana Reid, Adrian Wills and Tony Krawitz. The writers are Liz Doran, Adrian Wills, Jon Bell, Josh Mapleston, Kristen Dunphy, Steve McGregor and Kirsty Fisher.
Premiering with a special one-hour episode, followed by 12 half hour episodes, Ready for This is set to screen later this year on ABC3.
The ACTF will be distributing the series internationally.
"We are so proud to represent this series internationally. Its aspirational themes and distinctive Australian voice will entertain and inspire young viewers everywhere," said Jenny Buckland, CEO.