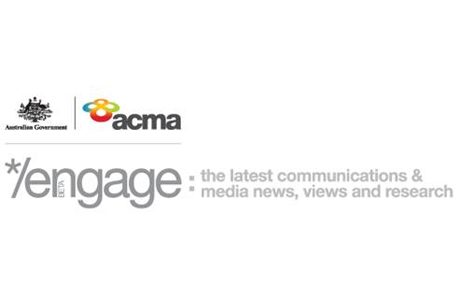 Australian Communications and Media Authority
Stay informed about the ACMA's work in the converging fields of radiocommunications, telecommunications, broadcasting and the internet by visiting engage.acma.gov.au, where you can also subscribe to their regular e-newsletter or RSS feed.
This user-friendly and dynamic site, which is also tailored to view on mobiles, offers readers the following:
> timely updates on what's happening in the media and communications landscape
> dynamic and rich material that explains the ACMA's wide range of activities
> the opportunity to share ideas on the ACMA's work and other important media and communications issues
> a convenient way to comment on the ACMA's consultation papers
> links to other relevant material and websites.
engage.acma.gov.au also incorporates social media and other interactive platforms—broadening the ACMA's audience and helping us to better understand what consumers and industry think about our work.