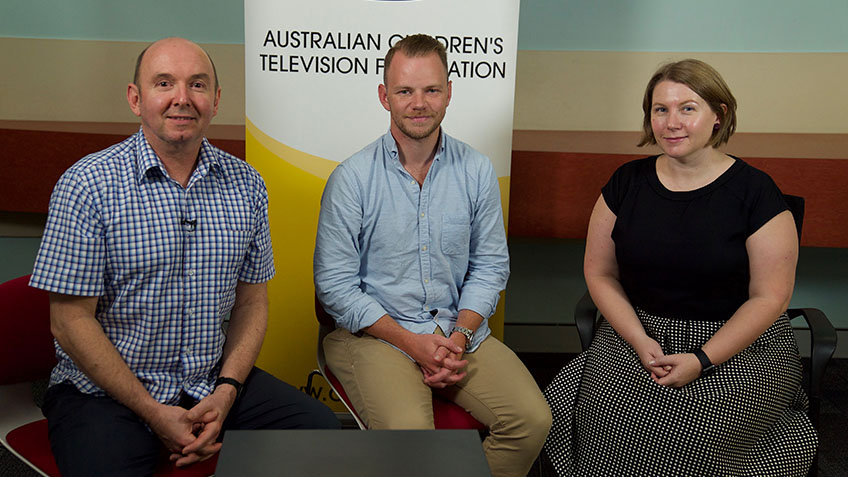 Jeffrey Walker Webinar: Child Actor to International Director
In our latest webinar for upper primary and secondary schools, students had the opportunity to ask Australian director Jeffrey Walker about his inspirational career.
Hundreds of enthusiastic students joined us last week to interview Jeffrey Walker, representing schools from five different states. Hosted by the Queensland Department of Education, this webinar gave students a unique insight into Jeffrey Walker's transition from child actor to sought-after international director, and the work ethic that got him there.
Year 5 and 6 students from Waverley Meadows Primary School in Victoria were eager to hear about Jeffrey's experience playing Bronson in the ACTF production, Round the Twist. He revealed that prior to being cast in the second series, Round the Twist was already a favourite in the Walker family; Jeffrey and his sister loved getting up early on Sunday mornings to watch the show together. He also spoke enthusiastically about the inspiring mentors he met on set, and how mentors such as memorable teachers can open your mind to new opportunities.
Relevant to senior students considering their career paths and work readiness, Jeffrey pointed to the importance of perseverance, preparedness and self-reflection in his industry. In response to her question about overcoming nerves, Jeffrey told Raya from Elisabeth Murdoch College's Performing Arts Program that he is still nervous on set each morning. Rather than eliminating nerves, he builds his own confidence by being well-prepared, and falls back on this preparation if he needs to deviate from the day's initial plan. He also stressed that young people who are determined to make acting their profession must be resilient and dedicated.
This engaging hour-long interview links to Australian Curriculum content in Drama and Media Arts, and can be watched in full on our Facebook page now. An edited HD version broken into individual questions and answers will be uploaded to the ACTF YouTube channel in the coming weeks, allowing teachers and students to jump straight to the topics which interest them the most.