Catch Thalu at SA's Nunga Screen 2021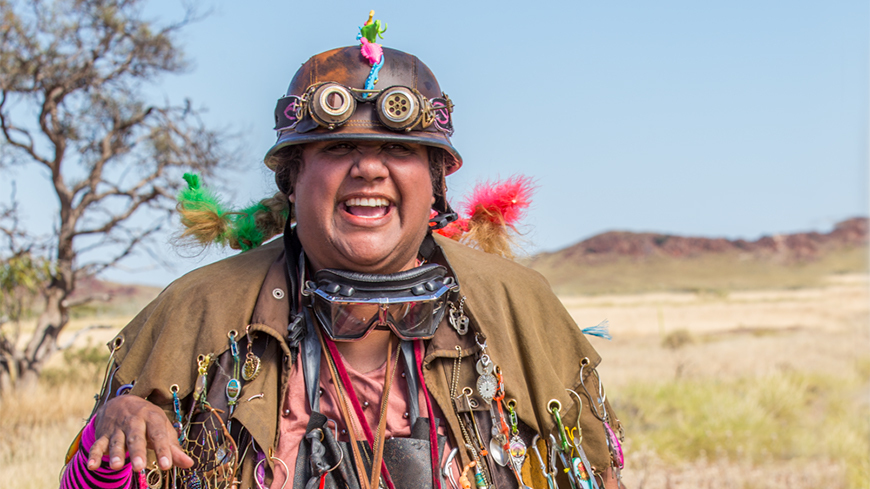 Episode 1 of Australian children's adventure-drama Thalu is set to screen at this year's Nunga Screen Festival in South Australia.
Formerly known as Black Screen, Nunga Screen is a community event dedicated to bringing people together to share in culture. Held annually between Reconciliation Week and NAIDOC Week, the program is hosted across suburban and regional venues and features a range of independent films for all ages.

Thalu follows a group of Indigenous kids who undertake a journey to save their Country from the threat of a mysterious dust cloud and its inhabitants, the Takers. The selected episode sees two groups of kids join forces with a mysterious unspeaking girl to try to save the world. As their journey begins, a pair of mystical Nannas tell the kids they need to collect eight special stones and a key and a strange pedlar gifts them a compass to try and help them find their way to wherever it is they need to go.
Nunga Screen 2021 from Country Arts SA on Vimeo.
Screenings run between May 27 – July 11 and are free to attend. Bookings can be placed online or via phone - (08) 8644 7300.

Find your nearest Nunga Screen 2021 event below.
Middlebark Arts Centre, Whyalla
Victa Cinema, Victor Harbor
Centenary Hall, Goolwa
Arts Ceduna – Ceduna Aboriginal Arts and Culture Centre, Ceduna
Marree Town Hall, Marree
Northern Festival Centre, Port Pirie
Sir Robert Helpmann Theatre, Mount Gambier
Gawler Civic Centre, Gawler
Hopgood Theatre, Noarlunga
Chaffey Theatre, Renmark
Roxbylink Cinema, Roxby Downs
Naracoorte Town Hall, Naracoorte
Marion Cultural Centre, Marion
Nunga Screen is presented by Country Arts SA and the 'Give up Smokes' campaign from Drug and Alcohol Services of South Australia (DASSA), with support from the South Australian Film Corporation.