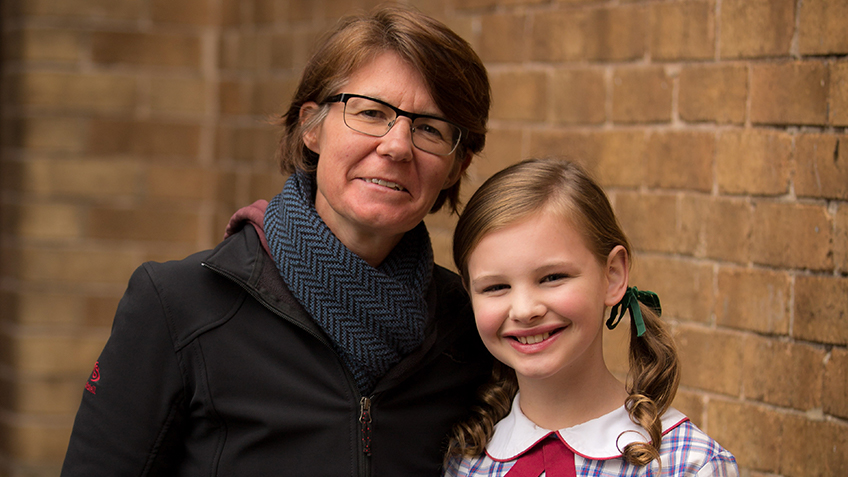 Teachers, there's still time to register for our next free virtual learning event – the live Q&A First Day webinar. This video conference gives your students the opportunity to meet First Day writer and director Julie Kalceff, and lead actress Evie MacDonald.
First Day (2017) follows main character Hannah as she finishes primary school and begins her secondary schooling. Hannah experiences all the excitement and fear associated with this transition, but her first day of high school is even more significant: it's the first day she will wear a girl's uniform to school and go by her chosen name, rather than the boy's name she was given at birth.
On Thursday 28 March at 12:00pm AEDT, upper primary and secondary students from around Australia are invited to participate in our live Q&A session with First Day writer and director Julie Kalceff, and Evie MacDonald, who plays the lead role of Hannah. In this unique virtual learning event, participants can ask Evie and Julie their own questions about:
The award-winning film First Day
Careers in writing, directing and acting
The film's themes of transition, diversity, identity, resilience and inclusivity
The importance of diverse media representation
Interested teachers are encouraged to download the free First Day Teaching Toolkit for further information about this important film and its relevance to the classroom. Places are limited for this event – register now or get in touch to learn more.
First Day Webinar Details
Date: Thursday, 28 March 2019
Time: 12.00pm – 12.45pm (AEDT)
Year levels: Years 5 – 9
Cost: Free
Learn more: education@actf.com.au
Register now or get in touch to learn more.