ACTF Shop: Download to Own Exclusives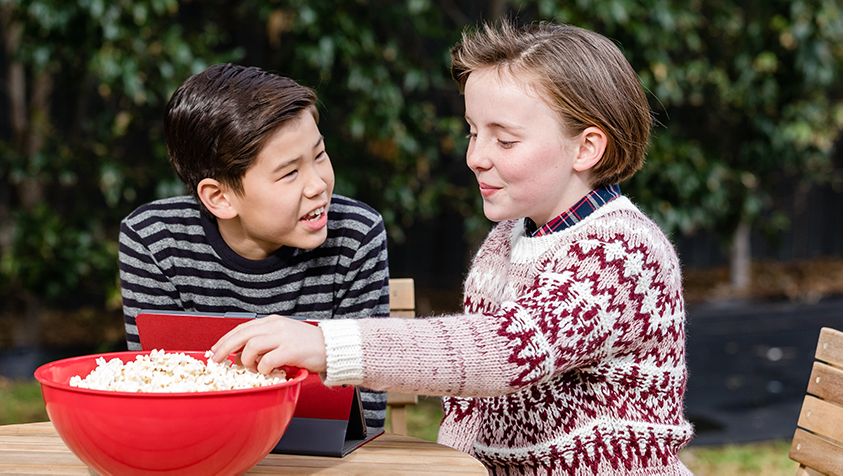 The ACTF Shop houses an exclusive range of Australian children's content available to download to own for the Australian home market.
New release titles include series two of ABC comedy-drama Hardball, and adrenaline-fuelled factual adventure series Red Dirt Riders.

Popular favourites include Are You Tougher Than Your Ancestors?, Thalu, First Day (Series), The Inbestigators and the DisRupted Collection: three fictional short films that capture the experience of being a young person with a disability in Australia.

Short form content is often a popular choice for families. With episodes ranging from 30 seconds to 7 minutes, Black Knight, White Witch, Casa De Evil, Dukes of Broxstonia, Horace in Slow Motion, Mega Bites, Monster Chef and My Strange Pet are go to series for bite-sized entertainment.

For parents wanting to share the TV shows that they grew up with, ACTF classics including Winners, Touch The Sun, Round The Twist, Crash Zone, Lift Off!, The Girl From Tomorrow, Li'l Elvis Jones and the Truckstoppers, The Genie From Down Under and Spellbinder are available for purchase. ACTF Shop programs are delivered digitally. Buying digitally is easy and lets you own the content forever. This means you can watch at home or on the move, with or without an internet connection (perfect for long car trips with the kids!).

Content is available to use immediately after your purchase via a single-use download link. Once the mp4 files have been saved, they can be loaded on to your preferred device (smartphone, laptop or tablet) ready to watch anytime.

With no auto-play function, parents can have peace of mind knowing their child's digital library contains high-quality and age-relevant children's content. Plus, following a one-off purchase, children can watch the content again and again without contributing to ongoing data costs.
To browse the full catalogue, visit: actf.com.au/shop