Coming to the ACTF in 2020: New Content and Resources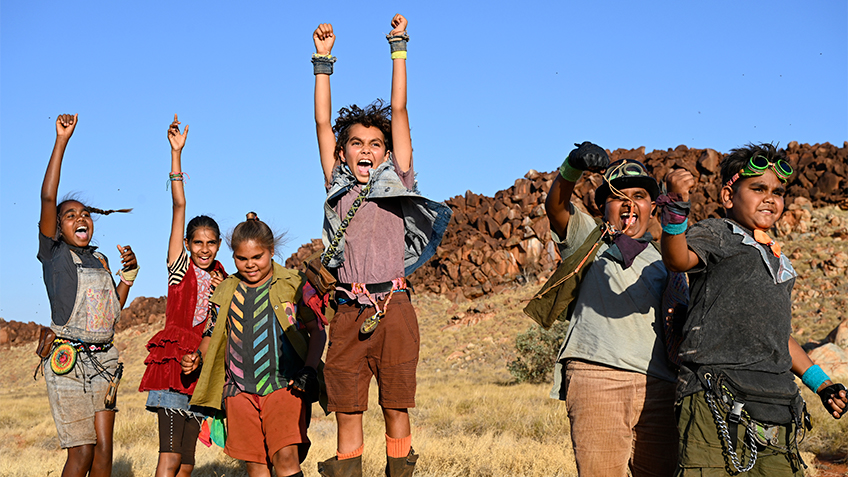 Image: Thalu.
The new year is fast approaching, and with it comes an exciting slate of new release children's content and accompanying support materials for the classroom.
ACTF-supported productions to air in 2020 include live-action series Thalu, interstellar adventure show Space Nova; Are You Tougher than Your Ancestors?; Kangaroo Beach and a second series of Little J and Big Cuz.
Set against the backdrop of the majestic Pilbara, Thalu is a kid's show with all the energy of live-action and all the colour of a cartoon. The series focuses on a group of Aboriginal kids, who undertake a journey to save their Country from the threat of a mysterious dust cloud and its inhabitants, the Takers. Fusing elements of traditional Aboriginal stories and characters with a touch of the hero's journey and lots of energetic physical and visual comedy, Thalu is funny, exciting, relatable, and offers young viewers an eye-opening glimpse at people and places they could never have imagined.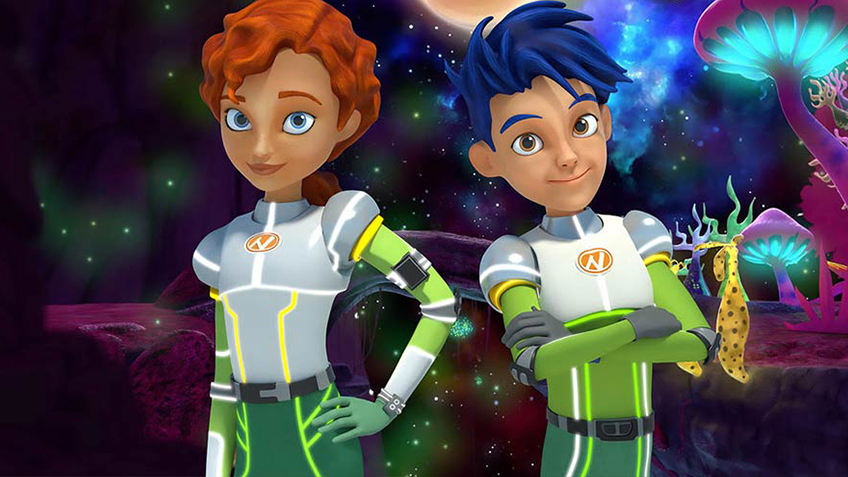 It's 2162 and life is a blast for space adventurer siblings, Jet and Adelaide Nova. After all, what tween wouldn't want to divide their days between living on an international space station and accompanying their parents on awesome interstellar missions! Of course, it's not all asteroid chases and exploding star systems. Jet and Adelaide also have to attend school, do homework (though their chores aren't always so typical, like recharging the family robot and scrubbing their starship's hull!). Still, on weekends this Aussie astronaut family have their own unique way of unwinding, with Jet and Adelaide heading off with parents Hugo and Josie on mind blowing adventures to navigate unexplored planets, surf solar flares, hop between rogue stars and occasionally even discover previously unknown life forms.
Logie Award-winning Indigenous animation series, Little J & Big Cuz returns to NITV in 2020. Little J and his Big Cuz are a couple of Indigenous Australian kids living with their Nanna and Old Dog. All their friends are nearby, and school is just a stroll away along a bush track. This season, they're finding out more about their world and themselves - in the backyard, the classroom, or on Country.
Are You Tougher Than Your Ancestors? (ABC ME)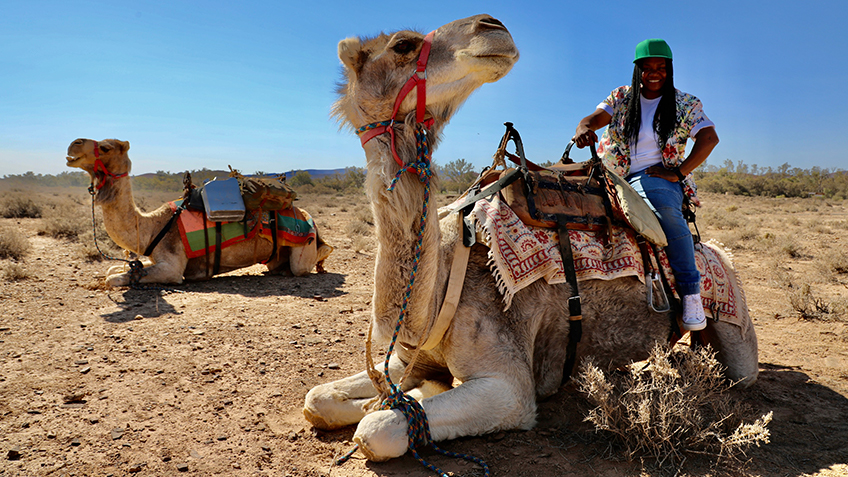 Fun and fast paced, this series asks contemporary kids to leave their modern comforts behind and spend twenty-four hours in the life of a child from another era. As kids dive into worlds they have never experienced before, they learn as much about themselves as they do about history… and maybe even unearth new talents they never thought they had!
Drawing from Australia's rich Indigenous and multicultural heritage, the series celebrates the diversity of our shared history. At the end of each episode we find out whether the kids were up to the task… and what they discover might just surprise us all!

Kangaroo Beach (ABC ME)
Welcome to Kangaroo Beach, a sun-soaked paradise by the sea! Every dazzling day on Kangaroo Beach is an action-packed adventure for wannabe-hero joey Pounce, creative koala Frizzy, sports-phobic wombat Neville and mini-marine biologist and platypus Gemma.
Whether training as young lifeguards, learning new water skills or exploring the wonders of the beach, the four furry friends are having the time of their lives.
The series will appeal to young audiences and families all over the world by exploring the familiar world of water play – on the beach, in the sea, in swimming pools, rivers and rock pools, while empowering viewers with an imperative message about water safety in every story.
The ACTF will be developing curriculum-mapped teaching resources for a number of these new series. Resources for The Inbestigators and The Unlisted – recent additions to the ACTF Shop – will also be released early in the year.
Stay tuned to the ACTF's fortnightly Education eNews in 2020 for more information about upcoming series, support materials, and our free virtual learning events for students.