New ACTF Programs in Production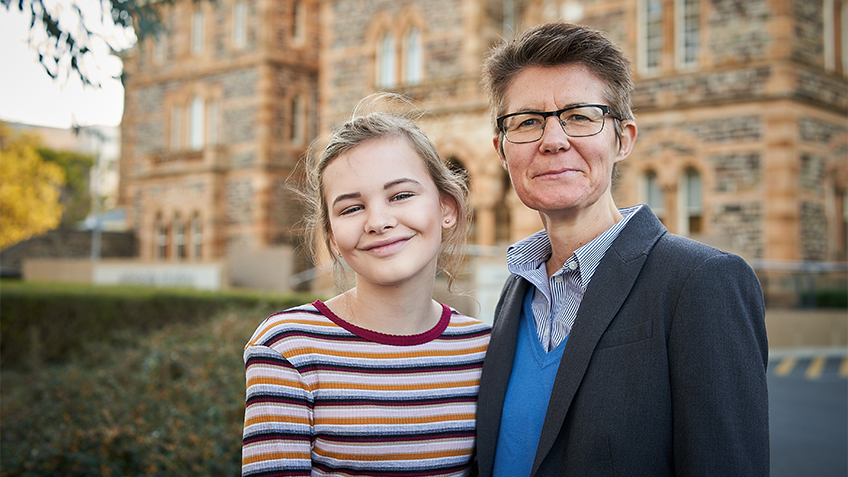 The ACTF has secured the distribution rights to two new programs currently in production and due for delivery soon.

First Day (4 x 24 min)
Production on groundbreaking ABC children's series First Day commenced in Adelaide in July and is due for delivery in November.
The live-action, four-part series tells the story of Hannah Bradford's first year of high school. As a 12-year-old transgender girl, Hannah not only has to navigate the challenges that come with starting a new school, but find the courage to live as her most authentic self.
The new series builds on the highly-acclaimed stand-alone episode commissioned in 2017, which was awarded the Diversity TV Excellence Award for Kids' Programming at MIPCOM 2018, the Gender Equity Prize at the prestigious Prix Jeunesse International in 2018, Best Children's Series (Fiction) at Fan Chile 2018, in addition to Best Screenplay and the Audience Award at the Mardi Gras Film Festival in Sydney in 2018.
First Day is produced by South Australia's Epic Films in association with Kojo Entertainment, with investment from Screen Australia, the South Australian Film Corporation and the Australian Children's Television Foundation.
Little J and Big Cuz - Series 2 (13 x 12 min)
Officially launched at MIPTV 2017, Series 1 of the animated program Little J & Big Cuz (13 x 12 min) is aimed at kids aged four to six years and tells the story of five-year-old Little J and his nine year old cousin Big Cuz. They're a couple of Indigenous Australian kids living with their Nanna and Old Dog, exploring their world whether that's in the playground, the classroom, the backyard... or beyond. There's always something surprising going on and with the help of Nanna and their school teacher Ms Chen, Little J and Big Cuz are finding out all about culture, community and country.
In Series 2 (13 x 12 min) we see Little J and Big Cuz exploring more of their world and having lots of fun along the way. With episode titles such as Road Trip, School Sleepover, Bush Medicine, Desert Camp and Finding Home, it's clear that Little J and Big Cuz are learning more about life around them and where and how they fit in.

Little J & Big Cuz - Series 2 is a Ned Lander Media, Media World and Blue Rocket production, due for delivery in November and available for acquisition now.
First Day and Little J & Big Cuz - Series 1 and 2 are distributed internationally by the ACTF.
All enquiries about both of these series should be forwarded to ACTF International Sales Managers Tim Hegarty (tim.hegarty@actf.com.au) and Roberta Di Vito (roberta.divito@actf.com.au).
Visit the ACTF stand (P-1.B84) during MIPCOM for more information.