NITV Kids' Programming: 'Be inspired by stories from the world's oldest living culture'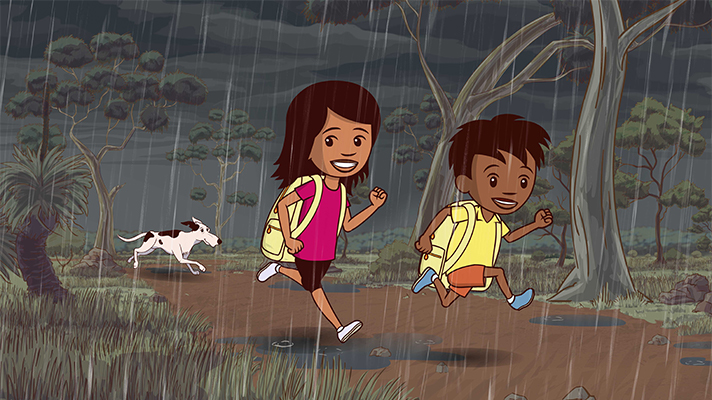 On National Aboriginal and Torres Strait Islander Children's Day (Children's Day), all Australians celebrate and show support for Aboriginal and Torres Strait Islander children, and learn about the crucial roles that culture, family and community play in their lives. The event has been run annually since 1988 by SNAICC, the national voice for Aboriginal and Torres Strait Islander Children.
The 2021 theme of 'Proud in culture, strong in spirit' highlights the importance of supporting strong family and community connections to help children achieve strong spiritual and cultural wellbeing and to form proud cultural identities. Educators looking to explore this theme and celebrate First Nations history, cultures and perspectives in the classroom will find quality children's programming on our national Indigenous channel, NITV.
From early years series Waabiny Time through to teen series Grace Beside Me, students of all ages can enjoy – and learn from – NITV programs. As Kyas Hepworth, Head of Commissioning and Programming at National Indigenous Television (NITV) explains:
"Through our children's programming on NITV, we provide a place where all children, inclusive of First Nations children, can see themselves reflected on screen and where they can be inspired by stories from the world's oldest continuing culture, alongside programs from around the world. During Jarjums, our special programming line-up for little ones from 6am - 10am every day on NITV, we provide a vital connection to Country, culture and language for Aboriginal and Torres Strait Islander children, and an opportunity for all children to engage and learn through fun, entertaining and important storytelling like Little J & Big Cuz, Thalu, Grace Beside Me, and much more. Through SBS Learn, we also support teachers and educators around Australia with resources connected to our content, tailored to the Australian curriculum, designed for children from Foundation to year 12 to learn more about First Nations history, cultures and perspectives."
Some of our favourite NITV series for the classroom include:
FOUNDATION – YEAR 2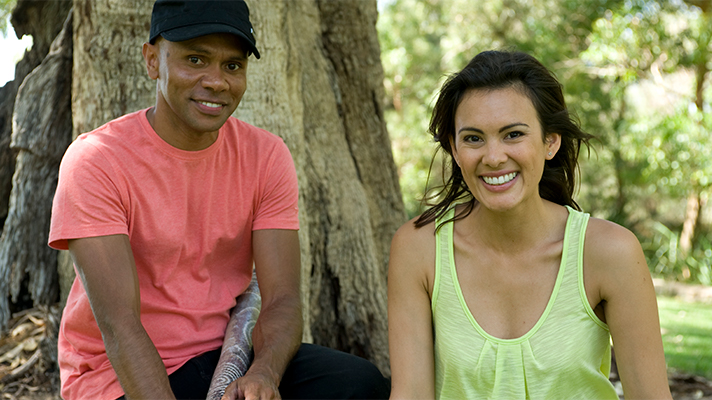 Waabiny Time is a children's educational series that celebrates Noongar language and culture. Join Kylie Farmer and Lee West for stories, song, dance and adventure.
Episodes air daily at 8.22AM on NITV and can be found via SBS on Demand.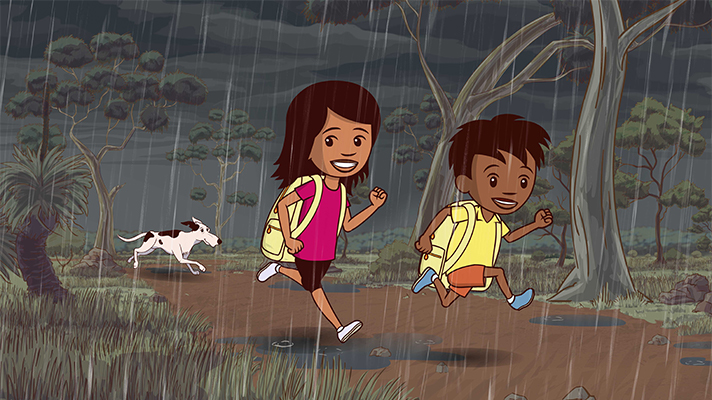 Logie Award-winning animated children's series Little J and Big Cuz (featuring Miranda Tapsell and Deborah Mailman) follows the adventures of Indigenous Australian kids, Little J and Big Cuz, who live with their Nanna and Old Dog. With the help of Nanna and their teacher Ms Chen, they learn about culture, community and Country.
Seasons 1 and 2 (including Language versions) are available via SBS on Demand. A third series of Little J and Big Cuz is coming soon. Find F - 2 teaching resources for Series 1 here.
YEAR 3 - 6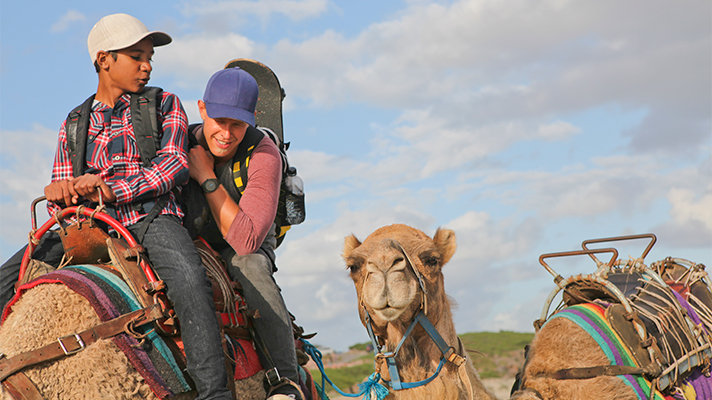 Bushwhacked! follows hosts Kayne Tremills and Brandon Walters on a journey across remote parts of Aboriginal Australia as they search for endangered native species and celebrate Aboriginal rites and rituals. From kissing a Tasmanian devil to putting a satellite tag on a saltwater crocodile, sighting a rare cassowary in Far North Queensland and digging for honey ants in the Central Desert, adventure is never far away!
Bushwhacked! airs daily at 9:34AM and on weekdays at 3:26PM. Catch up on episodes from three series of this action-packed program on SBS On Demand. Find study guides and other teaching resources here.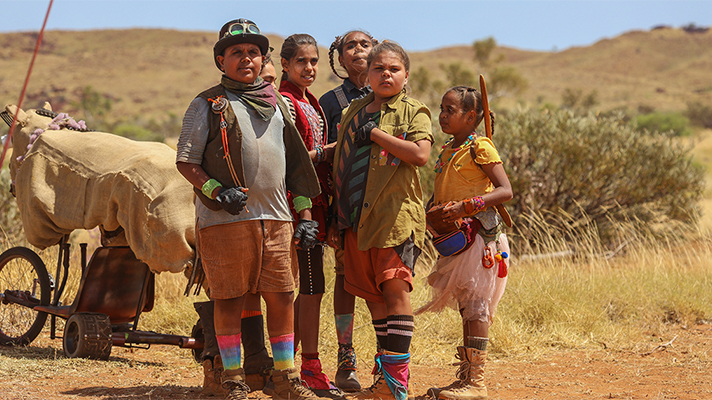 In Thalu, a small group of Indigenous kids have to make their way to the Thalu, a place of great power, in order to stop a huge dust cloud – and the mysterious Takers that lurk within – before it destroys everything in its path. Along the way they encounter friends and foe alike as they search for eight sacred stones and a special key that will unlock the power of the Thalu and, they hope, stop the Takers in their tracks.
Find Thalu on SBS On Demand. The ACTF is currently developing a teaching resource for the series.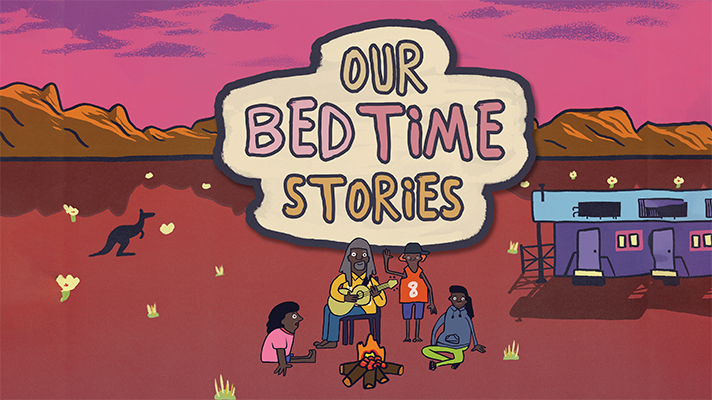 Image Source: sbs.com.au/ondemand/program/bedtime-stories
Our Bedtime Stories consists of 20 cultural bedtime stories for children delivered in eight different Indigenous languages. This series is suitable for younger children, but subtitles may be challenging for lower primary students.
This short-form series is available on SBS On Demand.
YEAR 5 - 8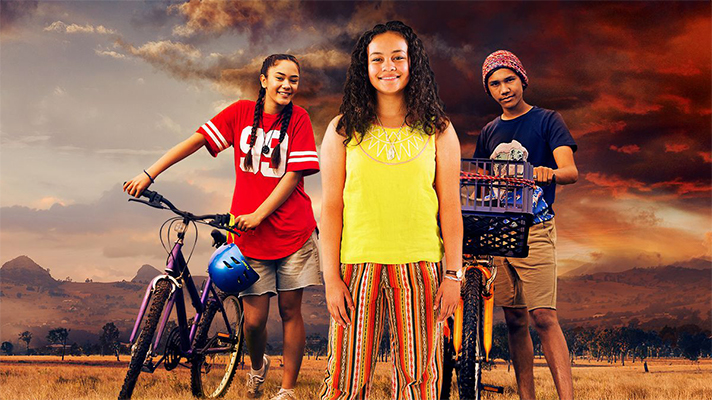 Image Source: iview.abc.net.au/show/grace-beside-me
In Grace Beside Me, Fuzzy Mac's life is turned upside down on her 13th birthday, when she discovers she can communicate with spirits! It's hard enough navigating the highs and lows of becoming a teenager while living with your eccentric Nan and Pop. Throw in a host of needy spirits, mischievous totems and spooky ancestors, and you have a recipe for a whole bunch of trouble!
Catch Grace Beside Me on NITV at 4:32PM weekdays or stream any time on SBS On Demand.