New to the ACTF Shop: Space Nova and Kangaroo Beach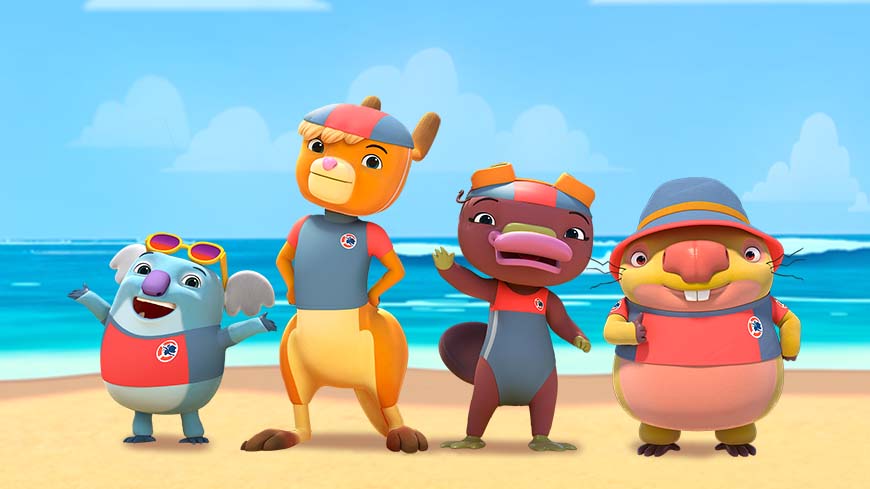 Two animated children's series perfect for primary-aged children are the latest additions to the ACTF Shop.
Space Nova explores many key concepts relevant to the primary Science curriculum, with topics including living things, forces and energy being explored in our upcoming teaching toolkit for Year 3-6 students.
In the series, the year is 2162 and life is a blast for space adventuring siblings, Jet and Adelaide Nova and their parents, Josie and Hugo. During a routine research mission, these intrepid Aussie astronauts stumble across an abandoned alien space craft. They also discover that the craft is powered by a rainbow substance that's so powerful, it sends the ship zipping away at speeds humanity never dreamed possible. But although the Novas were unable to capture the craft, or the 'Star Dust' that powered it, they now know that there is an advanced, intelligent species out there, able to travel the universe in the blink of an eye. If only they can find them…
Space Nova has 26 x 24-minute episodes. The series is now streaming on ABC iview and can be purchased from the ACTF Shop for $39.
Developed for a younger audience, Kangaroo Beach teaches water safety concepts in an engaging way. Themes in the series relate to curriculum content in Health and Physical Education and Personal and Social Capability.
In this 26 x 11-minute series, four animal friends spend an action-packed summer at the spectacular Kangaroo Beach, training as junior cadets with their lifeguard heroes. When an emergency breaks out, the cadets step up to help keep the water safe.
Stream Kangaroo Beach on ABC iview or download to own from the ACTF Shop for $28.
The education license provided with our once-off digital downloads means that:
You own the series
You have permission to store the digital files on your school's network
You have permission to share the content with student and teacher devices within your school's network
Content is available to use immediately after your purchase.
The ACTF is creating education resources to support primary teachers using these series in the classroom. Stay tuned to our Education eNews for updates.