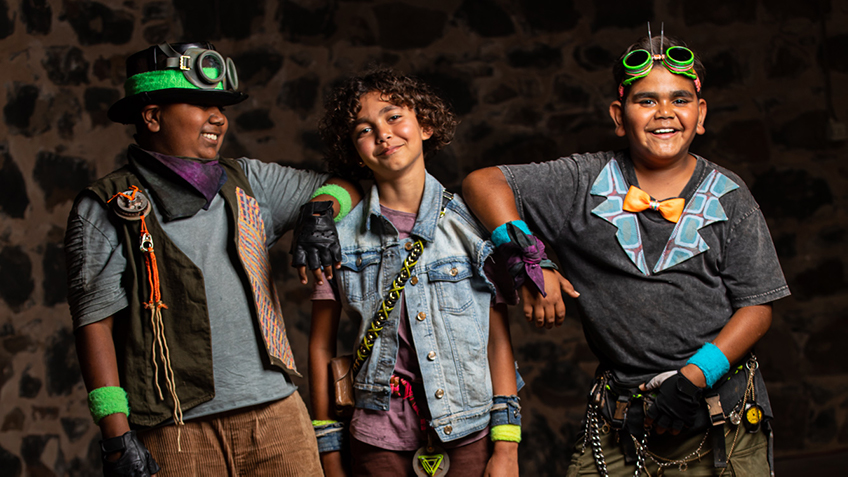 Four Kids' Series to Stream This NAIDOC Week
Learn about Indigenous culture, history and languages with these ACTF-supported series.
This fun and immersive living history series pits the skills of today's kids against the exploits of children from Australia's past, to find out how they measure up.
Are You Tougher Than Your Ancestors? challenges modern kids to walk in the shoes of a child from another era. Diving into new worlds, they learn as much about themselves as they do about history… and unearth some unexpected skills in the process!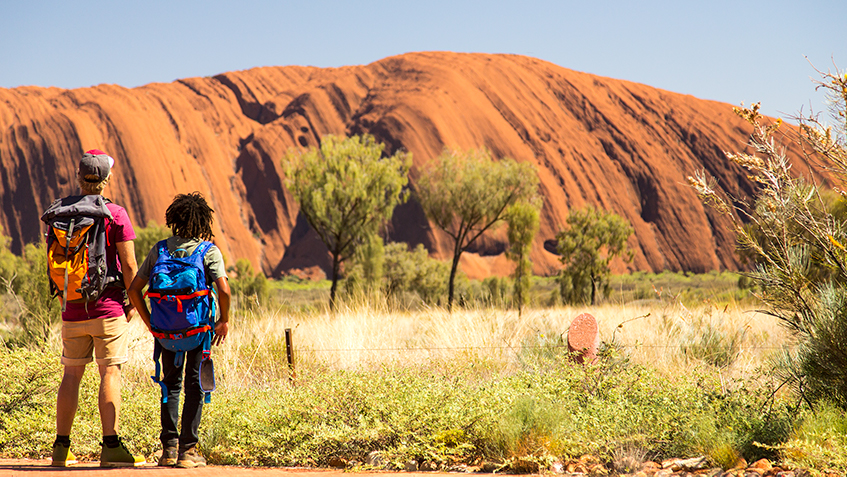 In this fun and fast-paced series, hosts Brandon Walters and Kayne Tremills travel to remote Australian locations to meet weird and wonderful wildlife, and to learn about Indigenous culture. Stream the entire first series on NITV.
Teachers, see our free Bushwhacked! Study Guide and Exploring Australian Flora and Fauna resource for teaching ideas linked to the series.
This award-winning animated series follows the adventures of Little J and Big Cuz – two Indigenous kids that live with their Nanna and Old Dog. In each episode, the pair find out more about their world and themselves - in the backyard, the classroom or on Country.
The complete first and second series of Little J and Big Cuz are available to stream on NITV, with Season 1 and 2 voiced in Indigenous languages, and Season 1 episodes also available in English. A number of episodes from Series 1 can also be found on ABC iview. For F-2 teaching resources linked to Series 1 episodes, visit the Little J and Big Cuz website.
In live-action series Thalu, a group of children undertake a quest to reach the 'Thalu', a place of great power. They are attempting to stop a huge dust cloud - and the Takers that lurk within it - before it destroys everything in its path. Along the way, they encounter friends and foe alike as they search for eight sacred stones and a special key that will unlock the power of the Thalu and, they hope, stop the Takers in their tracks.
Episodes 1-5 are available to stream on NITV, and you can learn more about the making of the series with this behind-the-scenes video. ABC iview is streaming the complete series of Thalu.
Love these kids' series so much that you want your own copy? All three titles are available to purchase as digital downloads in the ACTF Shop.