Hardball Set to Return for Series 2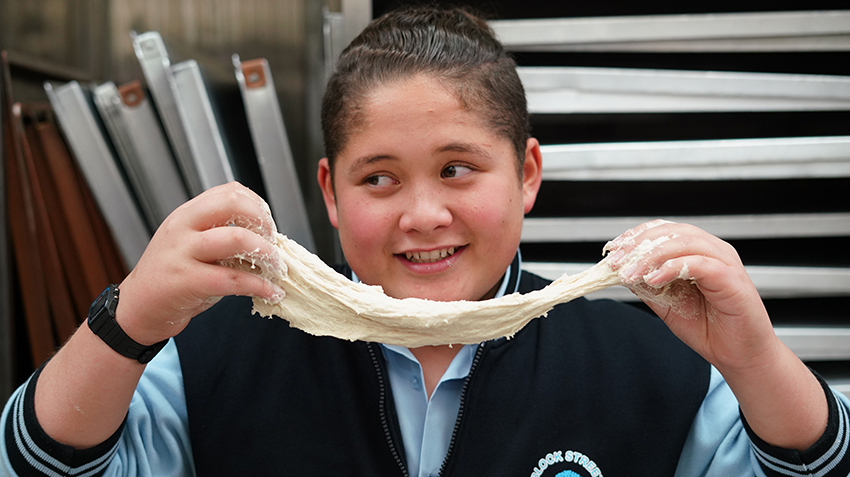 Award-winning children's series, Hardball is set to proceed to a second season.
In ten new episodes to be created by Northern Pictures for ABC ME, the Hardball crew face twin villains, the end of primary school approaching, and a scholarship opportunity for Mikey that could split up the gang for good. Together the kids from Block Street strive to win the state doubles handball tournament before they reach the end of primary school and experience all the change that comes with it.
Series 2 will see the return of executive producer Catherine Nebauer, producer Joe Weatherstone, series creators Matt Zeremes and Guy Edmonds and directors Darren Ashton and Fadia Abboud. Amy Stewart (Drop Dead Weird) and Nazeem Hussain (Orange is the New Brown) join the writers' team this season.
This year, Hardball was awarded the top prize in the 7-10 Fiction Category at the prestigious Prix Jeunesse International awards and a BANFF World Media Festival Rockie Award in the 'Children and Youth: Fiction' category.
Previously the series was awarded a top gong at CICFF and made the shortlist for an AACTA, ATOM and SPA Award. To date, the popular program has reached more than a million plays on ABC's VOD platform iView. The ACTF has also released a curriculum-mapped teaching toolkit based on the program.
Hardball is a markedly popular title in the ACTF's international distribution catalogue. In just over a year since its release, the series has sold to an impressive line-up of countries including France (France Televisions), Canada (TFO), Ireland (RTE), Portugal (RTP) and South Africa (SABC).
Subscribe to the ACTF's fortnightly eNews for updates as Hardball – Series 2 progresses.
Hardball is a Northern Pictures production for the ABC, with investment from Screen Australia in association with the ABC. Financed with support from the ACTF and Create NSW. The ACTF distributes Hardball internationally.