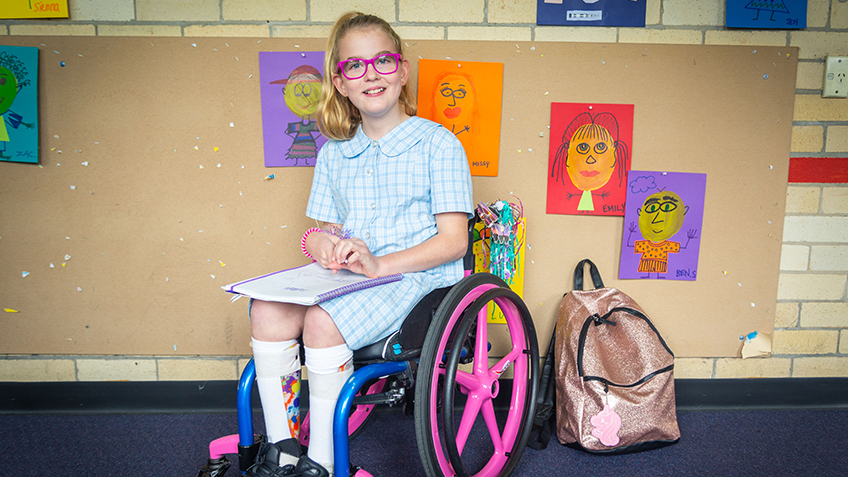 DisRupted Films Explore Life with a Disability
Three fictional short films about children living with disabilities are now available to download from the ACTF Education Shop.
Produced by the ABC and Screen Australia to mark the International Day of People with Disability, the DisRupted films share the experience of being a young person with a disability in Australia. They explore universal themes including independence, empowerment, and friendship through unique perspectives. Teachers can now purchase the films individually or as a collection of three.
In Rocky and Me, 11-year old Stella gets her first wheelchair, and along with it, her independence. Stella names her first set of wheels 'Rocky'. This wheelchair means Stella can finally keep up with her mates, giving her a sense of freedom and confidence that she's never experienced before. Stella is a passionate swimmer, but until now she only swims in secret. The new lifeguard, Roxie, offers to coach her – and Stella feels like she has something to prove to her classmates.
And Then Something Changed tells the story of eight-year old Louis waking up to a school day where nothing is quite right. Gone are the motorised backpacks, electric stairs, self-dressing clothes and elevating floors that Louis relies on. In this film we discover what it's like to be a child with Achondroplasia, a form of dwarfism, and what it's like to navigate a world that isn't built for you. Portraying a realistic and un-sensationalised representation of a 'day in the life' of Louis – through his reflections – explores a present-day world where accessibility is still an issue.
In The Legend of Burnout Barry, Wheely, Brent and Shay are an inseparable trio of teenagers, hell bent on having a good time and pushing the limits of what's possible. When speed demon and record holder Josh 'Wheely' Wilson learns that there might be someone in town faster than him, he sets about finding an elusive legend by the name of Burnout Barry – to challenge him to a race. But when his obsession with being the record holder becomes more important than his friends, Wheely risks losing more than just the title.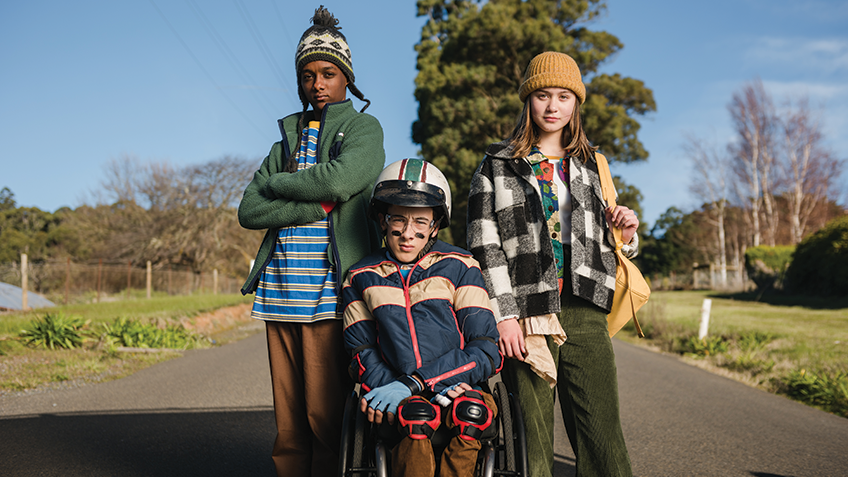 These funny and clever stories will challenge students to reflect on the experience of disability, and the importance of accessibility and inclusion. The ACTF will release support materials for the DisRupted films this year.