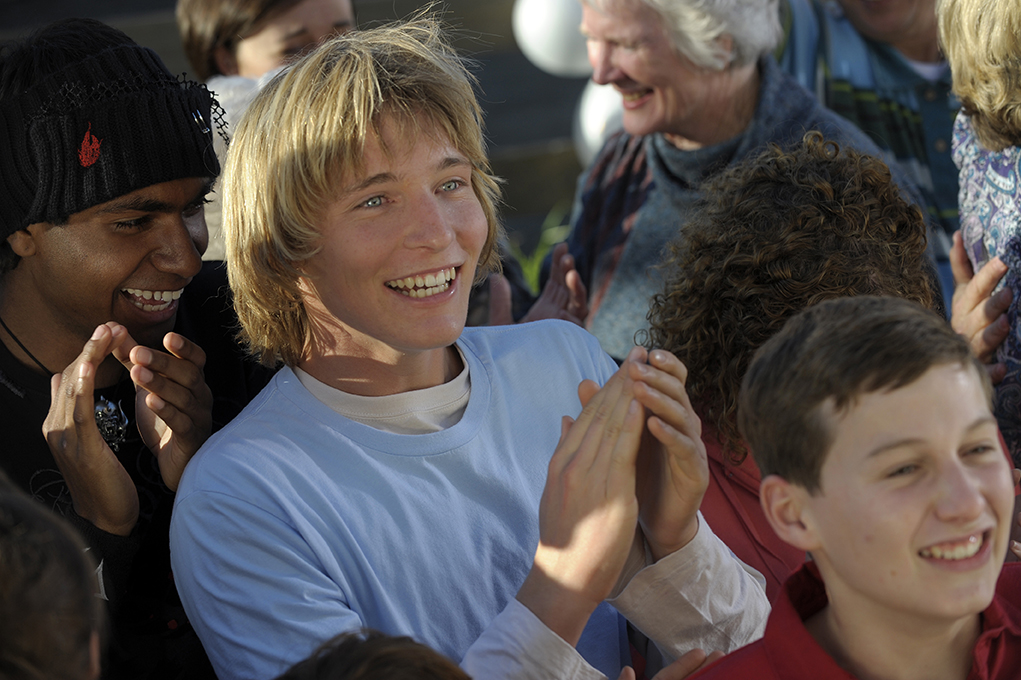 Latest Worldwide Sales
The ACTF has sold a number of award winning live-action children's series to broadcasters across the globe over the past few months.
In Europe, series one and two of Goalpost Pictures' comedy/drama Lockie Leonard has sold to German television networks Bayerischer Rundfunk (KiKA) and ARD (Das Erste).
Meanwhile, in the US, UK & Ireland, Netflix subscribers now have access to all 26 episodes of Gristmill's mockumentary series Little Lunch.
Little Lunch is proving incredibly popular overseas. Following November's MIPCOM international market, Irish broadcaster RTE also acquired the snack-time series.

Rounding off RTE's sales deal was the inclusion of popular sketch comedy series You're Skitting Me.

Coinciding with MIPCOM was the release of comedy series Worst Year of My Life, Again! on Netflix US & Canada. Latin American Netflix users are expected to receive the series on 1 Jan 2016.

Also in a Portuguese language version, popular comedy/drama series Mortified and Lockie Leonard have sold to network Impresa for DSTV KIDS in Angola & Mozambique.
Across the Mediterranean, Iranian broadcaster IRIB Media Trade has snapped up 10 episodes of Australian drama series, My Place.
Whereas, a little closer to home, factual entertainment series Wacky World Beaters and pre-school series Hoopla Doopla! are set to make their Singaporean debut on MediaCorp's kids' channel, "Okto".
Showing no signs of slowing progression in the international marketplace, the ACTF now heads to Singapore for the Asia Television Forum hosted throughout the week.
The presentation line-up includes 26-part mockumentary/comedy series, Little Lunch, new teen drama Ready For This, and the most recent season of Bushwhacked!

The ACTF will be located in the Australian Pavilion, where Australia's best local television content is showcased to international audiences.