Behind the Scenes with the Mustangs FC Cast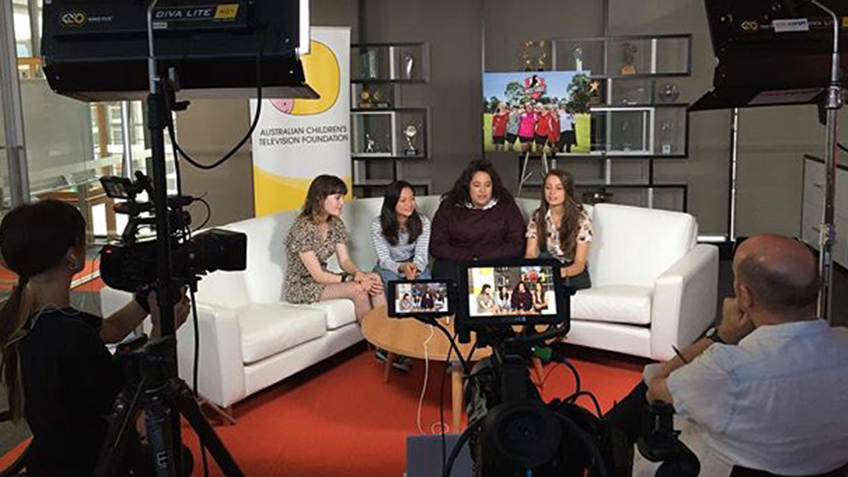 In our live virtual learning event earlier this year, Mustangs FC cast members answered primary and secondary students' questions about working in the media industry, their Mustangs characters, sport, and their studies. In newly released clips from this student webinar, cast members Emmanuelle Mattana (Marnie), Ashleigh Marshall (Liv), Molly Broadstock (Bella) and Gemma Chua-Tran (Anusha) share their fantastic responses.
To explore this content further with curriculum-mapped lesson plans, download our Mustangs FC Teaching Toolkit here.