Catch Three of the Latest ACTF Kids Programs at MIPCOM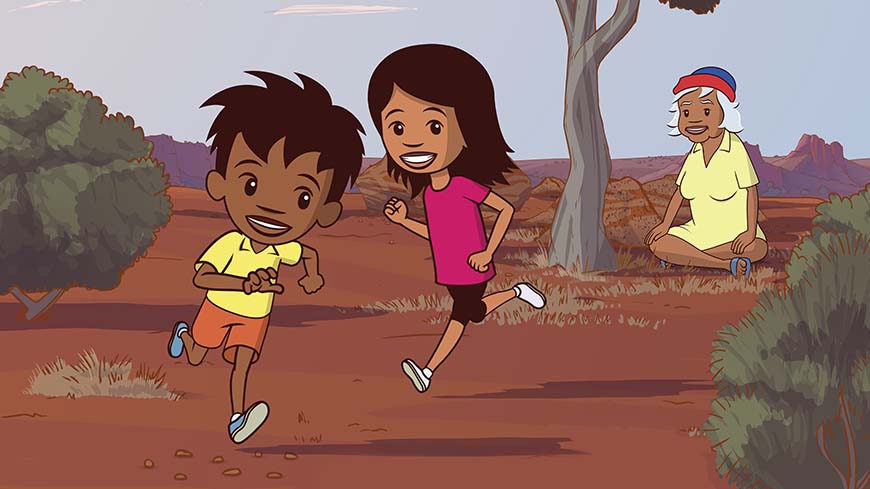 ACTF showcases three of its latest programs at MIPCOM next week with all three programs now available to screen via the MIPCOM digital platform.
The Emmy award winning, live-action comedy Hardball returns for Series 2 (10 x 24 min) and sees Mikey and the gang out to win the state doubles handball tournament, but they hadn't counted on newly arrived twin sporting villains, the end of primary school approaching, and an incredible scholarship opportunity for Mikey that could split up the gang for good.
Created by Guy Edmonds and Matt Zeremes, produced by Northern Pictures and commissioned by ABC TV (Australia), Hardball (Series 2) sees the crew face new challenges with loads of laugh out loud humour and heartfelt moments that will be sure to entertain audiences.
Bite -sized detective series The Inbestigators (40 x 15 min) is now available for linear broadcasters around the world. The live-action comedy series that capitalises on children's (and adults') insatiable appetite for puzzles. Each episode includes a self-contained mystery to be solved. Clues are littered throughout the episode and the race is on to see if the audience can crack the case before the very gifted puzzle solving Maudie and her friends in The Inbestigators do.
Produced by Gristmill, The Inbestigators is currently available on ABC TV (Australia) and Netflix (Worldwide).
Australia's favourite animated cousins, Little J & Big Cuz are back with 14 brand new episodes for young audiences to enjoy. In Series 3, of the Logie award winning series, Little J and Big Cuz are busy with the ups and downs of playground and classroom. With the help of Nanna and their teacher Ms Chen, Little J and Big Cuz are finding out all about culture, community and country. Whether they are on a road trip across the desert to play football, tracking down a thieving bower bird or uncovering ancient rock carvings on the beach, there is always something fun and surprising going on, now with 40 episodes to enjoy.
Produced by Ned Lander Media, the new season of Little J & Big Cuz, will premiere on NITV/SBS (Australia) and ABC TV (Australia) in 2022.