ACTF - Bringing the Best of Australian Kids Shows to the World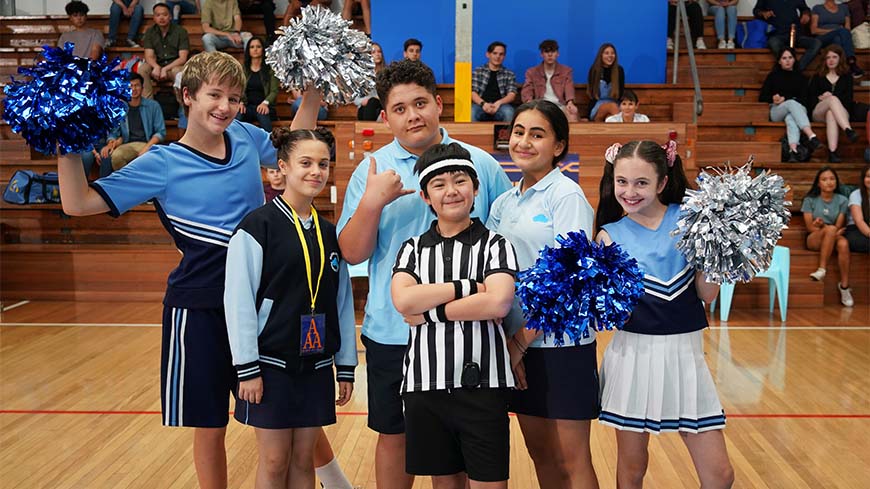 With the world still reeling from the effects of the Covid-19 pandemic, the demand for high quality kids' television content has remained strong in 2021 and the ACTF sales team has continued to close deals for its award-winning children's catalogue.
Following the success of Emmy award winning live-action comedy series Hardball (Series 1) since its launch in 2019, the ACTF is pleased to report that Hardball (Series 2), which was delivered in April this year, has already been picked up by the BBC (UK), ARD/SWR (Germany), TVB (Hong Kong), RTV (Slovenia), TVO (Canada), Canal Panda (Spain), RTE (Ireland), SABC (South Africa), TV Catalunya (Spain), ETB (Spain) with more deals to be finalised and announced soon. Hardball (Series 2) has also been selected to screen and compete at the 38th Chicago International Children's Film Festival in November.
Adding to the already impressive list of licensees of Hardball (Series 1), public broadcaster Canal Once (Mexico) recently acquired the series for their children's channel Once Niños.
Award-winning, and now Emmy nominated, mini-series First Day (4 x 24 min) has already sold extremely well around the world, including to broadcasters in the USA, UK, Japan, Spain, Sweden, Norway, Finland, Ireland, Israel and many more, and in 2021 that success has continued with sales to France Televisions (France), SABC (South Africa) and Canal Futura (Brazil), with more sales to be announced soon.
With Netflix holding worldwide SVOD rights, live-action comedy/mystery series The Inbestigators (40 x 12 min) became available for the first time to linear broadcasters outside of Australia in August this year, and despite the availability of only limited AVOD/FVOD rights, was quickly picked up by KAN (Israel), SABC (South Africa), Clan TV (Spain), TVB (Hong Kong) and RTV (Slovenia). More deals are currently being negotiated.
Still on Netflix, the SVOD in 2021 acquired for Australia & New Zealand only a group of classic Australian children's titles including Round The Twist (Series 1 to 4), Spellbinder (Series 1 & 2), feature film Yolngu Boy, as well as Lockie Leonard (Series 1).
And with yet more Netflix sales news, the soon to be delivered live action series MaveriX was pre-sold to Netflix in March this year. Netflix has secured the SVOD rights for the world (excluding Australia where the series is exclusively with ABC Television). MaveriX will premiere on ABC Television (Australia) in 2022 with Netflix launching the series soon after.
In other local on-demand news, Australian SVOD platform Stan recently licensed another classic title from the ACTF catalogue: The Girl From Tomorrow (Series 1 & 2), as well as Lockie Leonard (Series 1 & 2), while re-licensing animated comedy series Flea-Bitten.
With many shows currently in development and production, the ACTF will for the remainder of 2021 and throughout 2022 (and beyond) continue to bring the best Australian made kids shows to audiences everywhere.