Engaging Kids' Content to Build Science Understandings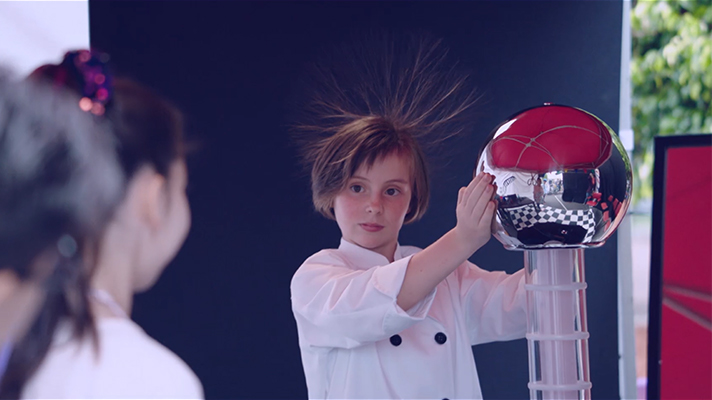 National Science Week is Australia's annual celebration of science and technology. From 14 - 22 August this year, schools and teachers across the country will be encouraging young people to be fascinated by the world we live in. The following ACTF content and resources are aimed at developing students' science knowledge and understandings.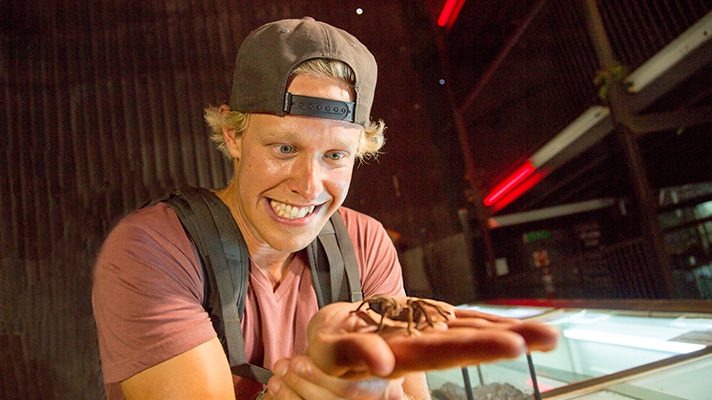 Biological sciences
In Bushwhacked!, hosts Brandon Walters and Kayne Tremills travel to remote Australian locations to meet weird and wonderful wildlife, and to learn about Indigenous culture. Through this fun and fast-paced series, students learn about the needs, features and habitats of animals. See the free Bushwhacked! Study Guide and Exploring Australian Flora and Fauna resource for teaching ideas.
Stream three series of Bushwhacked! on SBS OnDemand.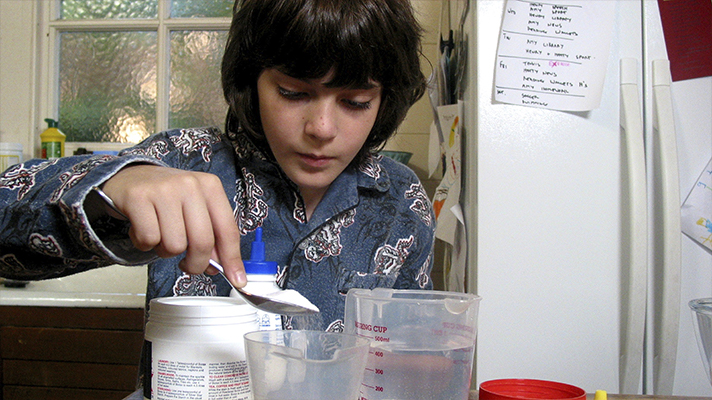 Chemical sciences
Available through the ACTF Shop, the Backyard Science 2: Primary and Secondary Teaching Resource contains teaching and learning content for Chemical Sciences, Physical Sciences and Biological Sciences.
The interactive resource uses video clips to showcase children using household materials in fun and creative experiments. Students develop insight into the knowledge and skills of science and learn how to work scientifically. The resource contains: clips from Backyard Science TV series; teaching activities and aligned student activity sheets for Years 4 to 8; background information for science concepts; classroom quiz for each investigation; and an equipment list and safety advice.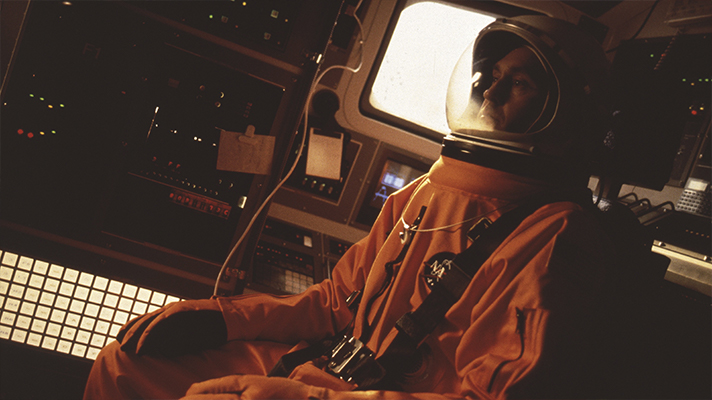 Earth and space sciences
Animated series Space Nova explores many key concepts relevant to the primary Science curriculum. The year is 2162 and life is a blast for space adventuring siblings, Jet and Adelaide Nova and their parents, Josie and Hugo. During a routine research mission, these intrepid Aussie astronauts stumble across an abandoned alien space craft. They also discover that the craft is powered by a rainbow substance that's so powerful, it sends the ship zipping away at speeds humanity never dreamed possible. But although the Novas were unable to capture the craft, or the 'Star Dust' that powered it, they now know that there is an advanced, intelligent species out there, able to travel the universe in the blink of an eye. If only they can find them…
Space Nova episodes are currently streaming on ABC iview.
In the classic ACTF series Sky Trackers, Mike and Nikki are both scientists' children, living beneath the massive dishes of a space tracking station in the heart of the Australian outback. Nikki is 13 and into science - her dream is to be the first person on Mars. Mike is 14 and into rock music - he thinks
science sucks. Mike's horse and guitar are the only things that make his life at the station bearable - until he falls for Nikki, that is.
The series incorporates factual space information and inspires an interest in the universe around us. For teaching ideas, see the free Sky Trackers Education Resource.
Additional series and films relevant to Earth and space sciences content include: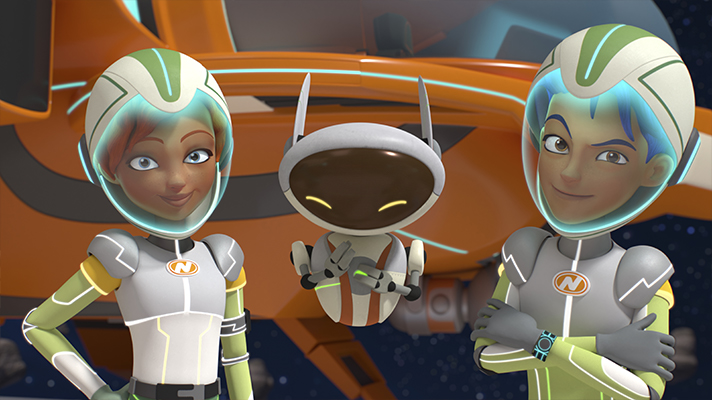 Physical sciences
The Backyard Science: Primary Teaching Resource is an interactive teaching and learning tool created for non-specialist science educators. Based on the Backyard Science television series, the resource promotes the development of scientific literacy in middle years students. Learning tasks links to the 5Es teaching framework, and video clips feature children conducting experiments, investigating, problem solving, and being curious about our world.
Five physical science inquiries from the resource are freely available to teachers through Scootle. Covering force and motion, magnetism, matter, and energy, each topic includes short video clips, investigations with downloadable worksheets, interactive quizzes and safety information, all aligned to the Australian Curriculum.
Find these learning tasks by searching for 'Backyard Science' in Scootle, or via this learning path.