Cross-Curricular Content for Year 5/6 Classrooms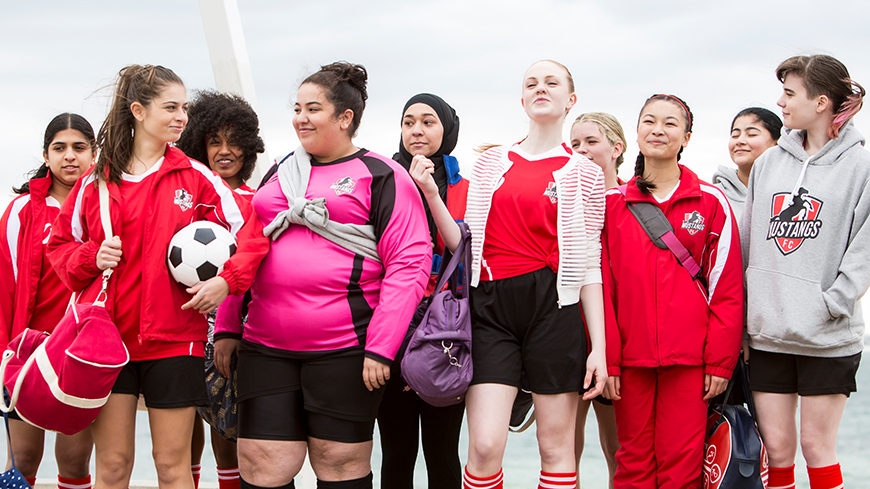 Some of our favourite series for Year 5 and 6 students aren't just fun to watch: they introduce upper primary curriculum content from a range of learning areas in an engaging way.

This short film is one of four included in the 'International Day of the Girl Collection' - a compilation of short films that explore pivotal and challenging moments in the lives of 12-year old girls.
A unique blend of documentary and theatre, A Field Guide to Being a 12-Year-Old Girl is a detailed study into the fascinating creature commonly known as the 12-year old girl. It features real Australian girls discussing their lives, pondering questions large and small, and articulating what it feels like to be twelve. This contemporary short film is a thought-provoking mix of narrative and documentary and is a perfect inclusion for units on personal and social identities.
The Teaching Toolkit written to accompany the film will support upper primary teachers in examining the film's construction and themes with students. Learning tasks are mapped to the Australian Curriculum, and draw on content from English, Health and Physical Education and Media Arts.

After Maudie, a 10-year old puzzle prodigy, solves a crime on her first day at school with her new classmates Ezra, Ava and Kyle, the future is obvious: the four children must form a detective agency together. Operating out of the granny flat in Ezra's backyard, these funny and disparate kids from Grade Five solve one thorny school playground or neighbourhood mystery after another – and become best friends in the process.
Tasks in The Inbestigators Teaching Toolkit will help Year 3-6 students to better comprehend the mystery genre, teaching them to read and think like a detective. They also build the knowledge and skills necessary for students to craft their own engaging mystery stories. Learning tasks in this resource link to English, Critical and Creative Thinking, and Personal and Social Capability.
If your students love The Inbestigators, why not take them behind the scenes with our cast Q&A webinar? In this past virtual learning event, primary students interviewed cast members Anna Cooke, Abby Bergman, Aston Droomer and Jamil Smyth-Secka about their acting careers and their experiences on the Inbestigators set.
Mustangs FC is a goal-kicking comedy drama about girls who abandon the sidelines to form their local football club's first all-female team. Against the odds, they stand united and overcome any challenges the club, the boys or the opposition throw at them, all while wrestling with what it means to be a girl today.
The Mustangs FC Teaching Toolkit explores key themes from this unique series, including gender, relationships, mental health, leadership and diversity. Suitable for upper primary and lower secondary students, the toolkit provides teachers with discussion starters, engaging provocations and learning tasks, all linked back to clips from the series. Upper primary tasks in this extensive resource link to English, Humanities and Social Sciences, Health and Physical Education, and the general capabilities.
For further teaching ideas, see our case study video filmed at Rose Park Primary School in Adelaide. This Year 6 class used Mustangs FC in a seven-week inquiry into persuasion in the media.
Much-loved ACTF series My Place adapts the book of the same name, written by Nadia Wheatley and Donna Rawlins. It tells the fictional stories of the 26 children who lived in the one inner-Sydney home, from prior to white settlement until the Prime Minister's apology to Indigenous peoples in 2008.
The series is a HASS mainstay for primary teachers, as it documents many key points in Australia's history. The My Place for Teachers website provides teachers with clips from each episode, History and English lesson plans, behind-the-scenes production information, and links to additional resources.
Many teachers have students create their own My Place stories each year, often as an assessment task or as part of the ACTF's My Place Competition. Read last year's winning entries by Year 5 and 6 students here.
One of three short films in the DisRupted series, Rocky & Me shares the experience of being a young person with a disability in Australia.
When 11-year old Stella gets her first wheelchair, she also gains her independence. Stella names her first set of wheels 'Rocky'. Rocky gives Stella a sense of freedom and confidence she's never experienced before. Stella is a passionate swimmer, but until now she only swims in secret. The new lifeguard, Roxie, offers to coach her – and Stella feels like she has something to prove to her classmates. Based on the true misadventures of co-creator Johanna Garvin, Rocky & Me is an empowering story with a universal message – nothing is impossible!
The Rocky & Me Teaching Toolkit includes learning tasks related to disability, inclusivity, friendships, puberty, wellbeing and media representation. Tasks relate to curriculum content in English, Health and Physical Education, Critical and Creative Thinking, and Personal and Social Capability. The resource and film could also be incorporated into Respectful Relationships education for upper primary students.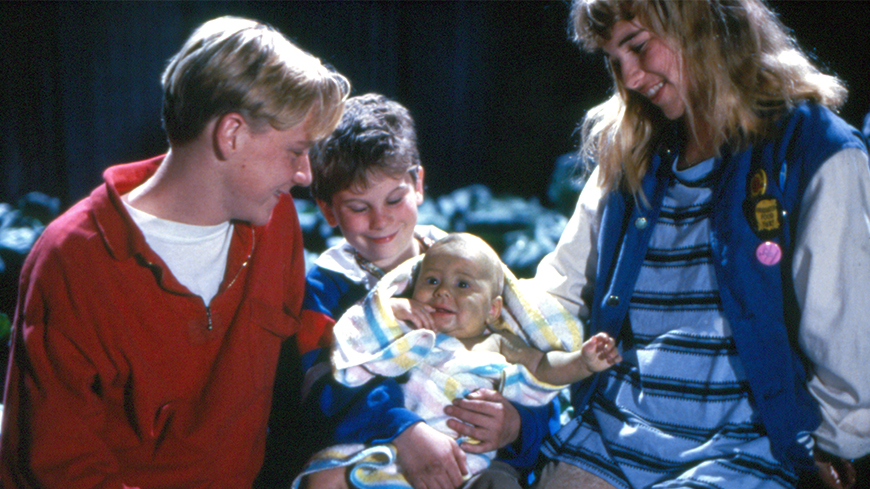 We are including this one for teachers as much as students! Many educators will remember this irreverent comedy series from their own school days or from watching with their children when it first aired 30 years ago.
Based on the stories of celebrated children's author, Paul Jennings, Round the Twist follows the adventures of the Twist kids – Pete, Linda, Bronson – who have moved to the coastal town of Port Niranda with their Dad. Living in a haunted lighthouse, they encounter bizarre magical devices, neurotic ghosts, rampaging entrepreneurs and sneering school bullies. Each story is self-contained with an unpredictable twist at the end.
The Round the Twist Education Resource includes 40 teaching activities linked to the series. Lesson plans explore English and Media Arts content including narrative structure and techniques, visual literacy, filming techniques, and the use of music to reinforce the narrative.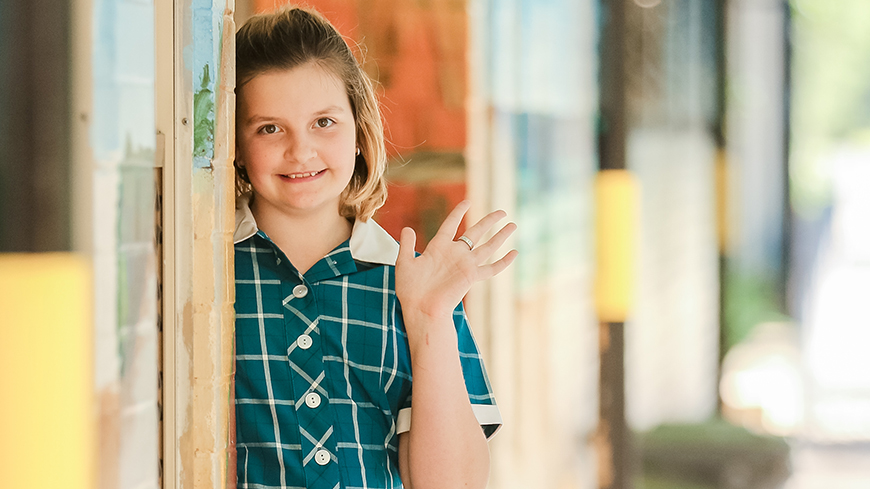 In Summer's Day, we see one Australian girl's awkward transition into a teenager. Summer's mother isn't around when she gets her first period, so she navigates becoming a woman, and her body image troubles, with the help of her best friend Mackenzie.
The free Summer's Day Teaching Toolkit explores the content and themes in the short film, including menstruation, puberty and body image. Students are challenged to explore contemporary issues including period poverty. This resource can be used as a standalone resource, or to complement a school's health education and puberty programs. Learning tasks link to Critical and Creative Thinking, English, Health and Physical Education, Intercultural Capability and Media Arts.
With their country under threat from a huge dust cloud and the mysterious Takers that lurk within, a small group of Indigenous kids have to make their way to the Thalu, a place of great power, in order to stop the cloud before it destroys everything in its path. Along the way, they encounter friends and foe alike as they search for eight sacred stones and a special key that will unlock the power of the Thalu and, they hope, stop the Takers in their tracks.
Thalu's quest storyline and the stunning backdrop of the Pilbara region give teachers opportunities to explore English and Media Arts content including narrative and setting. Stay tuned for the release of teaching resources focussing on visual literacy later this year.