Our Top Picks: Cross-Curricular Content for Year 3/4 Classrooms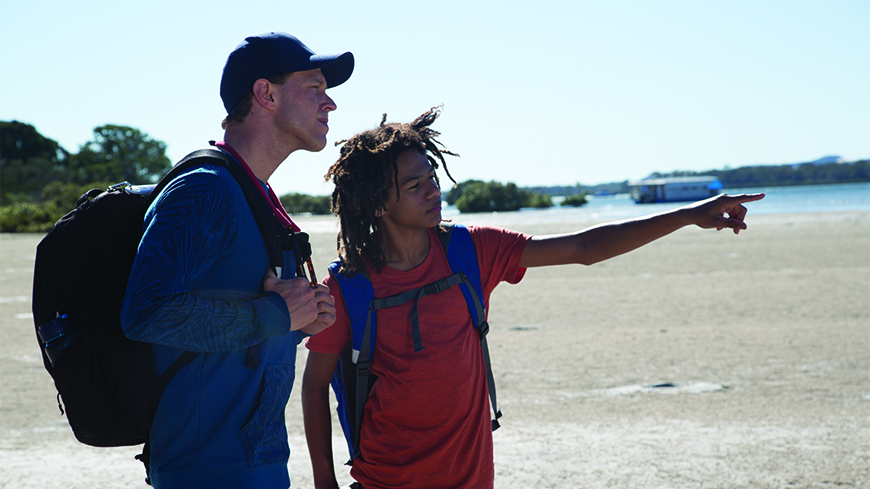 Some of our favourite series for Year 3 and 4 students aren't just fun to watch: they introduce curriculum content from a range of learning areas in an engaging way.


And Then Something Changed
One of three short films in the recently released Disrupted series, And Then Something Changed shares the experience of being a young person with a disability in Australia. It challenges students to consider the importance of accessibility and inclusion for people of all abilities.
Eight-year-old Louis wakes up to what he thinks is going to be just another normal school day, but something has changed. Gone are the motorised backpacks, electric stairs, self-dressing clothes and elevating floors that Louis relies on.
In this film we discover what it's like to be a child with Achondroplasia, a form of dwarfism, and what it's like to navigate a world that isn't built for you. Portraying a realistic and un-sensationalised representation of a 'day in the life' of Louis – through his reflections – explores a present-day world where accessibility is still an issue.
And Then Something Changed is relevant to curriculum content in English, Media Arts, Health and Physical Education, and Personal and Social Capability. The ACTF will release teacher support materials for the Disrupted series later this year.
Are You Tougher than Your Ancestors?
Living history series Are You Tougher Than Your Ancestors? has been a hit with teachers since its release earlier this year. Fun and fast-paced, the series challenges modern-day children to recreate the achievements of remarkable kids from Australia's past. Viewers learn about the diversity in Australia's shared history, and the 'tough' things that children their own age are capable of.
Our soon to be released Teaching Toolkit aims to support primary teachers using Ancestors in their classrooms. The resource links to the Australian Curriculum for Humanities and Social Sciences (HASS), focussing on the History sub-strand for Foundation to Year 6. It outlines relevant episodes and learning tasks through which to explore the key concepts at each year level, with the aim to develop students' historical knowledge and inquiry skills.
Backyard Science
The Backyard Science: Primary Teaching Resource is an interactive teaching and learning tool for non-specialist science educators. Based on the Backyard Science television series, the resource promotes the development of scientific literacy for students in Years 4-7. It contains 40 teaching strategies for classroom experiments, 80 video clips, detailed science content notes, student worksheets, interactive games and links to additional web resources. Learning tasks links to the 5Es teaching framework, and video clips feature children conducting experiments based on scientific discovery, investigation, problem solving and curiosity about our world.
The Backyard Science 2: Primary and Secondary Teaching Resource contains additional content for Chemical Sciences, Physical Sciences and Biological Sciences.
Bushwhacked!
Throughout three series of Bushwhacked!, hosts travel to remote corners of Australia to meet Australia's unique wildlife and learn about Aboriginal culture. They experience customs including traditional smoking ceremonies, learn how to prepare local bush tucker, and find out which plants are used in bush medicine.
A study guide has been prepared for each series, linking to Australian Curriculum learning areas and cross-curricular priorities including English, Science, Media Arts, HASS, Sustainability, and Aboriginal and Torres Strait Islander Histories and Cultures. Our Bushwhacked! education package also includes a guide for Exploring Australian Flora and Fauna.
Hardball
Set across the backdrop of colourful Western Sydney, Hardball traverses the highs and lows of pre-teen life. Themes of family, multiculturalism, and resilience – along with ethical dilemmas, Jerry's healthy respect for mathematics, and the problematic use of ICT by almost everyone – makes Hardball the perfect children's series to explore the General Capabilities through.
The Hardball Teaching Toolkit outlines three learning tasks for each of the Australian Curriculum's General Capabilities, all aimed at Years 3-6 students. All tasks also align with English content.
If Hardball inspires your students to up their own handball game, check out the short-form series Handball Heroes. In this fast-paced series, hosts travel Australia to meet 'handball heroes' and document their trademark moves.
Little Lunch
The comedy series Little Lunch is based on a group of primary school children, and the dramas that unfold for them during recess. Each 12-minute episode tells a self-contained story, making it perfect the prefect length for use in the classroom.
The ACTF has created various resources to support teachers using this series. Our Little Lunch Curriculum Resource for English (for Years 3-6) contains learning tasks for reading, writing, and speaking and listening for all episodes. The free Little Lunch App guides students in making their own 'little lunch' story. Our webinars take students behind the scenes of the series, and case study videos highlight how other teachers have used the series in the classroom.
My Place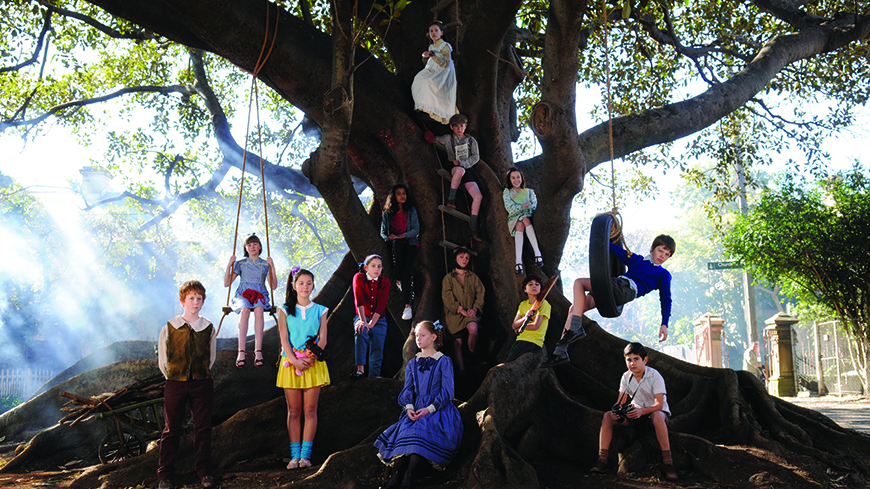 Much-loved ACTF series My Place adapts the book of the same name, written by Nadia Wheatley and Donna Rawlins. It tells the fictional stories of the 26 children who lived in the one inner-Sydney home, from prior to white settlement until the Prime Minister's apology to Indigenous peoples in 2008.
The series is a HASS mainstay for primary teachers, as it documents many key points in Australia's history. The My Place for Teachers website provides teachers with clips from each episode, History and English lesson plans, behind-the-scenes production information, and links to additional resources.
Many teachers have students create their own My Place stories each year, often as an assessment task or as part of the ACTF's My Place Competition. Read last year's winning entries by Year 3 and 4 students here.
My Strange Pet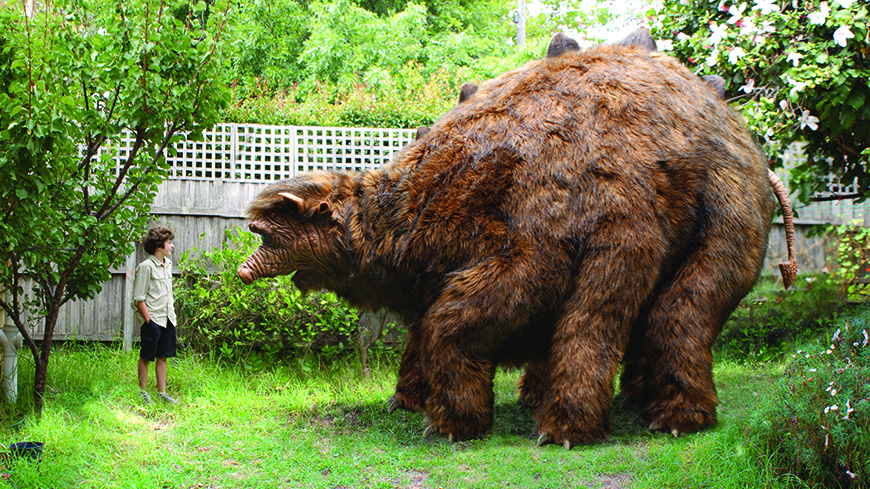 In this short-form mockumentary series, nine-year old Henry introduces viewers to his giant 'quonkka' called Basil. Believing Basil to be a very rare marsupial, Henry takes care of him just like his other – less strange – pets.
With episodes running for just 45-seconds, My Strange Pet is a unique classroom prompt for imaginative texts and parody, and a succinct way to introduce the mockumentary format.
WAC (World Animal Championships)
Each episode in this fast-paced series aims to answer a key question about the animal kingdom. Which animal is the strongest of them all? The sneakiest? Or even most romantic? WAC combines archive footage, animations, and studio experiments in its presentation of amazing animal facts and figures.
This series is perfect for inquisitive kids. It would be a great addition to a unit on information reports or an animal-themed inquiry project.
Wacky World Beaters
In factual children's series Wacky World Beaters, two highly competitive hosts embark on a global discovery tour of wacky competitions. Their mission? To find the world's ultimate wacky sport. In this action-packed series, the team discover amazing people, culture and history wherever they go.
Worst Best Friends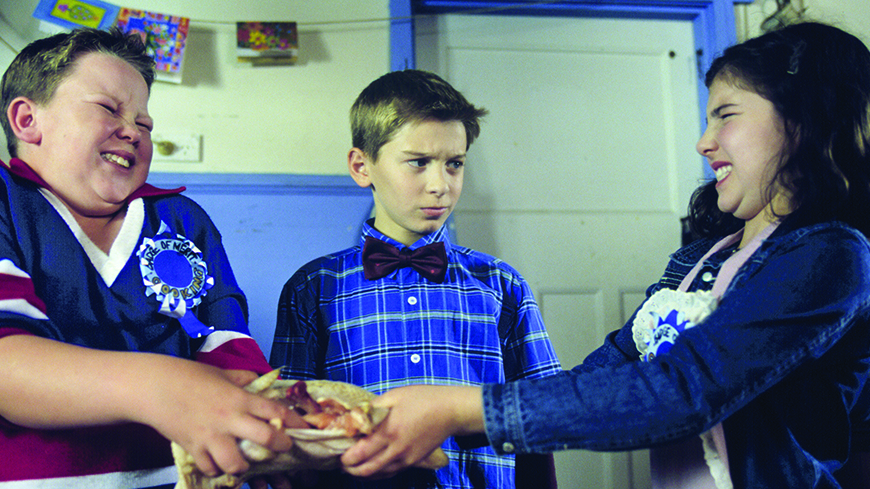 This comedy series revolves around the life of young Roger Thesaurus, whose two best friends are worst enemies. Suitable for children in Year 2-5, Worst Best Friends celebrates the absurdities of childhood, playground politics and family issues. Relevant themes for the classroom include civics and citizenship, identity and friendships. The series also introduces sensitive topics including bullying and the breakdown of family relationships.