Thalu Nominated for Screen Music Awards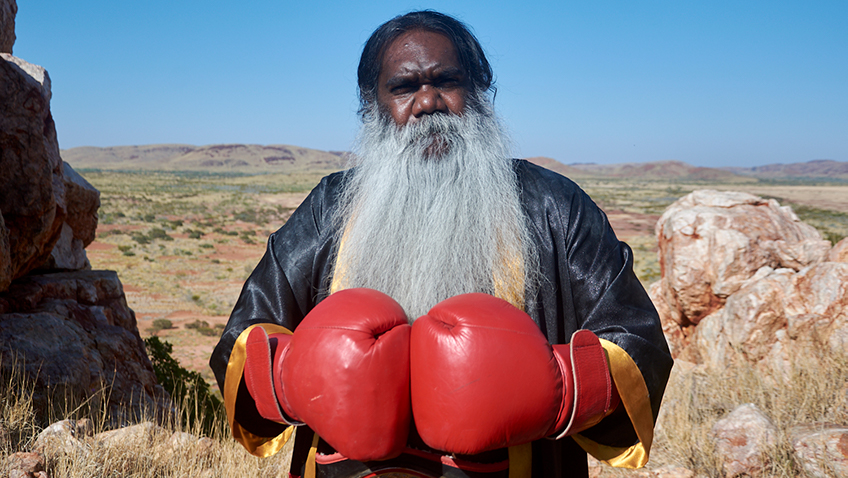 Thalu has received two nominations at this year's APRA AMCOS Screen Music Awards.
The program's catchy intro 'Ngarndu Ngurra' by Tyson Mowarin, Ned Beckley and Josh Hogan has been nominated for 'Best Television Theme', while Episode 5: Shadow Boxer (Ned Beckley and Josh Hogan) is set to compete in the 'Best Music for Children's Television' category.
Thalu is nominated for 'Best Television Theme' alongside Operation Buffalo (Antony Partos), The Commons (Roger Mason) and Unorthodox (Antonia Gambale). Fellow 'Best Music for Children's Television' finalists include Alice Miranda Friends Forever (Ryan Grogan), Bluey (Joff Bush) and The Strange Chores (Joff Bush).

In July, Thalu's soundtrack was released worldwide. In keeping with the rest of the series, the theme song 'Ngarndu Ngurra' is all about community. Thalu Co-Producer and Director Tyson Mowarin wrote the theme music and lyrics. The lyrics were then recorded by young local artists Koda Tahitahi and Jakeile Coffin in the local sound studio in Roebourne in Western Australia's Pilbara region.
Mowarin studied music at Abmusic in Perth and was one of its youngest graduates, completing his three-year course at only 19. While he has played with a few bands over the years, he now mainly writes and records his own original music.
The talented young artists who perform the them are both from the Roebourne area. Jakeile is one of the lead cast in Thalu, playing the role of Keile; while Koda is a young singer songwriter from Roebourne who has performed in the Songs of Peace concerts locally.
The original television soundtrack for the series – including both Screen Music Award nominations - is available on a range of sites including Spotify, YouTube Music and Deezer.