Your Chance to Interview The Unlisted Cast and Creator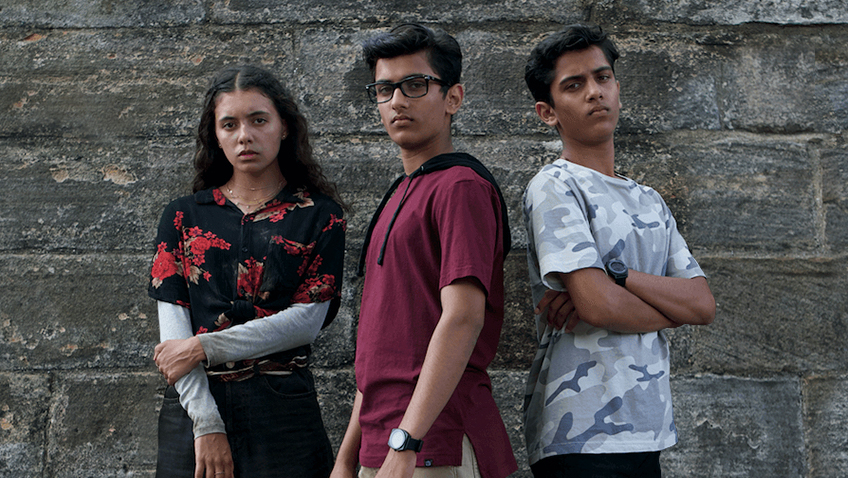 On Thursday 27 August, the ACTF will host a live Q&A webinar with Justine Flynn (creator of The Unlisted), and actors Miah Madden, Ved Rao, and Vrund Rao. What do you and your students want to know about this thrilling drama series?
Upper primary and secondary students are invited to join this free virtual learning event, and to submit their questions for the participants. Students may be interested in the production of the series, its themes of cultural diversity, individual rights, and ethical understanding, or perhaps they have questions about working in the media industry.
Secondary Media Arts teacher Karyn Chapman, curriculum writer for The Unlisted Teaching Toolkit, will join the discussion. This recently released resource supports secondary media teachers in exploring themes in the series. It is a perfect inclusion for units on representations of people, culture and society, personal and social identity, diversity, family and abuse of power.
More About the Cast and Crew
Justine Flynn
Creator, Director, Executive Producer
The Unlisted originated as a concept by Justine, who has always been passionate about representing multicultural Australia in a meaningful and multi-faceted way – and across various media and art forms. She is a passionate supporter of diverse content and is an advocate for providing young people with the opportunity to see versions of their own experience on screen.
Ved and Vrund Rao
Drupad and Kalpen Sharma in The Unlisted
Ved and Vrund immigrated to Australia with their family when they were four years old. They have participated in a number of school and community dance and drama programs, and have performed regularly on stage.
Miah Madden
Kymara Russell in The Unlisted
Miah Madden is an Indigenous Australian of Gadgal and Bundjalung heritage. She isa an all-rounder, dabbling in dancing, singing and playing the guitar along with her busy acting schedule and entering into her final year of high school. In 2018, Miah appeared as Jas in Mustangs FC Season 2.
Places are limited for this event – register now. Please send your questions for Justine, Miah, Ved and Vrund to education@actf.com.au.