Thalu's Soundtrack Released Worldwide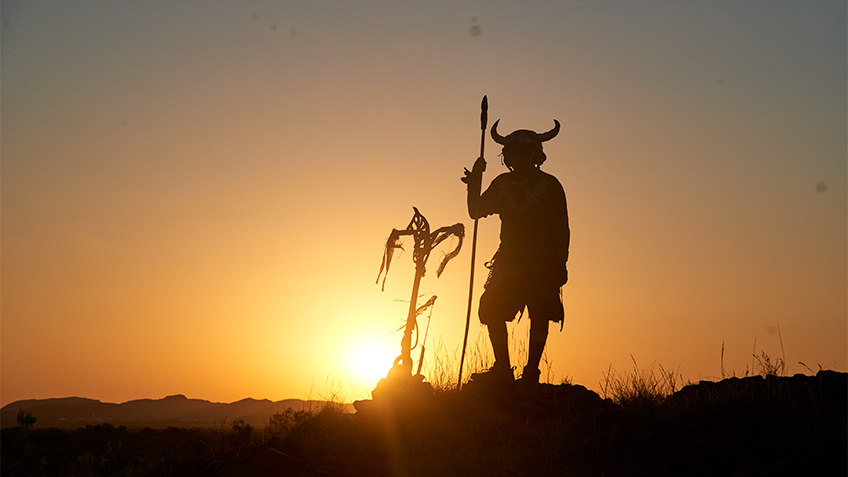 The soundtrack for Thalu is now available worldwide.
Included on the soundtrack alongside the score by Ned Beckley and Josh Hogan, is the very catchy theme song from the series "Ngarndu Ngurra".
In keeping with the rest of the Thalu series, the theme song is all about community. The series theme was written and recorded on location in Roebourne in Western Australia's Pilbara region.
Thalu Co-Producer/Director Tyson Mowarin wrote the theme music and lyrics and the song was recorded in his production company's sound booth in Roebourne; along with the recording of the lyrics by Jakeile Coffin and Koda Tahitahi. When being based in such a remote town, it pays to have as many facilities in-house as you can as it's a good 16-hour drive to Perth!
Tyson studied music at Abmusic in Perth and was one of its youngest graduates, completing his three year course at only 19. While he has played with a few bands over the years, he mainly writes and records his own original music these days and has recently recorded 22 new tracks for release in the near future.
The talented young artists who perform the theme are Jakeile Coffin and Koda Tahitahi, both from the Roebourne area. Jakeile is one of the lead cast in Thalu, playing the role of Keile; while Koda is a young singer songwriter from Roebourne who has performed in the Songs of Peace concerts locally.
The original television soundtrack for the series composed by Ned Beckley and Josh Hogan, including the Thalu theme song, is now available on a range of sites including Spotify, YouTube Music, Deezer and Google Play Music.