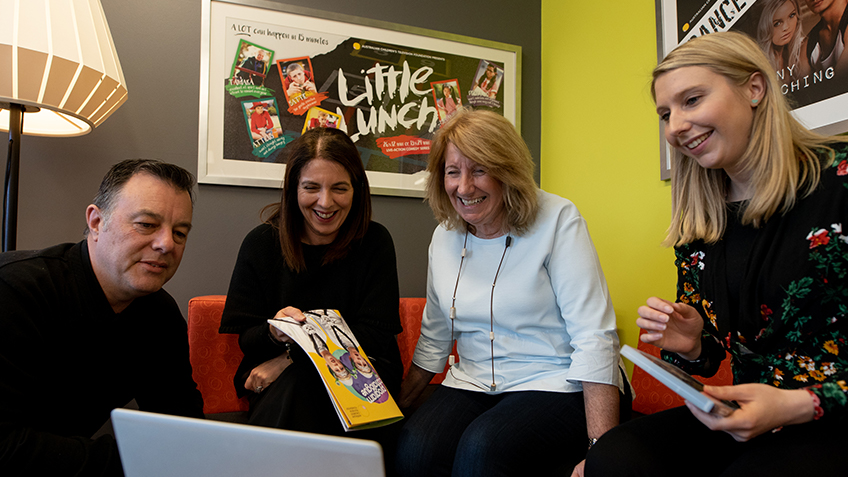 Who Got Funded this April?
This April, two new projects received funding approval, along with second stage funding for a further two projects and cashflow for full scripting of a series currently on hold until production can commence.
Given the current restrictions in place, these creative teams have had to adapt their development processes. Brainstorming workshops and plotting sessions will be held virtually and production of trailers will be produced remotely. But development and scripting of funded series can continue and the ACTF is pleased to be able to support both current and new projects at this time.
A total of $90,722 development funding has been committed in this round to five projects.
The successful applicants are:

Hardball - Series 2 – Northern Pictures, NSW
Further development funding for Hardball - Series 2.


Good Deeders – CJZ, NSW
Towards the writing of two scripts for the 26 x 1/4hr live-action series from the creative minds of Heidi Arena and Nicola Parry.


Knee High Spies – Tim Bain, NSW
To fund a trailer for the mixed media pre-school series.


What the Actual?! – Alix Beane, VIC
Towards the funding of a development workshop and series bible for the pre-teen live-action series.


Ditched – Pirate Size Productions, VIC
For the development of the pre-teen live action series.


Congratulations to these talented and creative teams. We are looking forward to seeing these projects progress over the coming months.
The next ACTF development round closes on 18th May 2020.
If you would like to submit an application for an upcoming funding round, please carefully read the submission guidelines on our website. Applicants must discuss their project with a production and development team member prior to submitting.