What's Coming up next from the ACTF?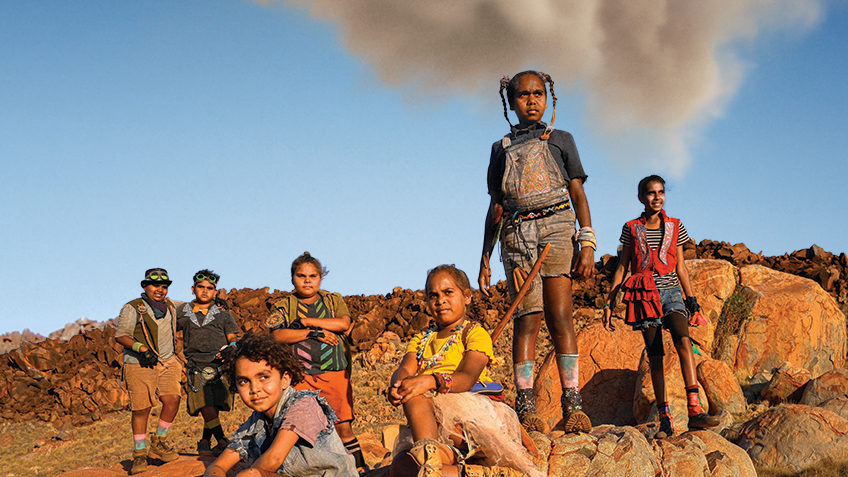 Image: Thalu.

The action-packed adventure series Thalu (10 x 15 min) premieres in April, and the fun factual challenge series, Are You Tougher than Your Ancestors? (10 x 24 min) has just been completed.
Both of these exciting new series will be available for international delivery in May.
Action adventure series Thalu sees a small group of Indigenous kids on a quest to save their Country from the threat of a huge dust cloud and the mysterious Takers that lurk within. Our heroes have to make their way to the Thalu, a place of great power, in order to stop the cloud before it destroys everything in its path. Along the way, they encounter friends and foe alike as they search for eight sacred stones and a special key that will unlock the power of the Thalu and, they hope, stop the Takers in their tracks.
Thalu is a Weerianna Street Media production for NITV and ABC.
Fun and fast-paced, Are You Tougher than Your Ancestors? challenges contemporary kids to leave their modern comforts behind and spend twenty-four hours living the life of a child from another era. As kids dive into worlds they have never experienced before, they learn as much about themselves as they do about history… and maybe even unearth new talents and learn new skills they never thought they had! And, at the end of each episode we find out whether the kids really are tougher than their ancestors!
Are You Tougher Than Your Ancestors? is a Flying Kite and Sticky Pictures production.
For further information or to preview these series, contact ACTF International Sales Managers Tim Hegarty (tim.hegarty@actf.com.au) and Roberta Di Vito (roberta.divito@actf.com.au).