Little Lunch App Competition: An Exciting Avenue to Extend English Skills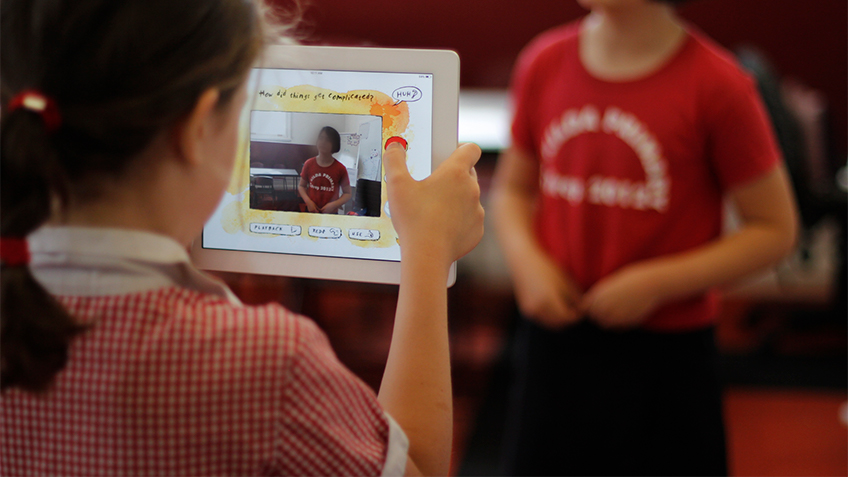 Primary teachers, are your students working on digital text comprehension and creation in English? Why not plan an engaging Term 4 English unit around our 2019 Little Lunch App Competition? This year's contest will run from 14 October – 08 November 2019.
Now in its fourth year, the ACTF's Little Lunch App Competition invites Year 3-6 students to submit short films they have created with the free Little Lunch App. Participating classes generally view and analyse episodes of the hilarious school-based mockumentary series as a starting point, and then work in groups to plan, script and film their own little lunch story.
Last year's winning entry was created by a group of Year 3/4 students at St. Thomas More's Catholic Primary School in Tasmania. Classroom teacher Julie Love drew on content from English, Drama and the General Capabilities to plan a creative cross-curricular unit for her class. Reflecting on the value of the unit for her students, Julie said:
We were excited about the Little Lunch competition as it was great timing for our 3/4 classes; we had all just performed plays based on Little Lunch episodes at a local drama festival. Prior to our plays, the students also watched some episodes of Little Lunch. Both these experiences meant that our students were very familiar with the characters and format of the series.
The students who were involved in the Little Lunch App competition were selected by their class teachers to work in an extension group once a week. The students were so excited and inspired by the project that they willingly gave up most of their break times to work on formulating their ideas, writing the scripts and rehearsing for the filming. The project tied in well with our curriculum goals in English as well as providing students with the opportunity to work collaboratively and problem solve. The groups were extremely proud of their finished productions and were keen to share them with the whole school at assembly.
As an educator, it was exciting to provide our students with a new and exciting avenue to extend their skills in English. The app was very easy to use. The success our students experienced has inspired other students who are already asking if we will be doing it next year.
Entries for this year's Little Lunch App Competition are open from 14 October 2019 – 08 November 2019. We would love to have your students participate. Please add the dates to your planners, and head to the competition page for more information!