The Inbestigators Goes Global on Netflix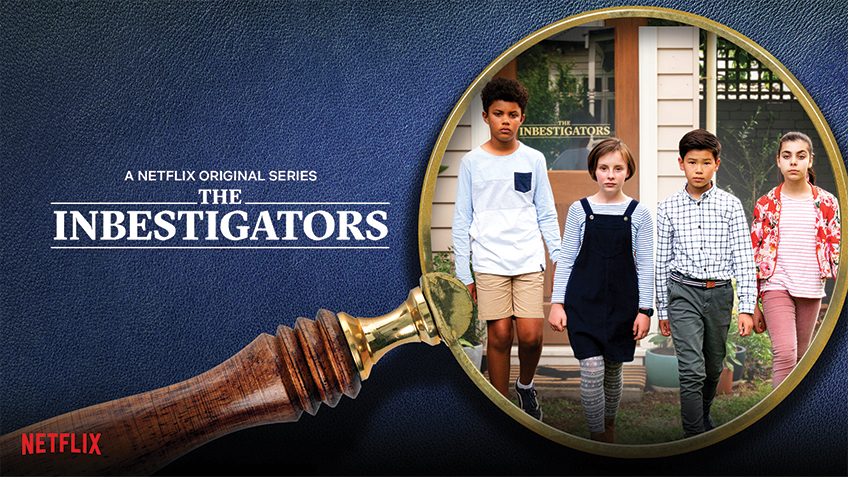 Australia's most popular detective series, The Inbestigators is now available for kids the world over to enjoy on Netflix, following its international premiere on the 9th of August.
Available in 31 languages across 189 countries, The Inbestigators is a Netflix Original series outside of Australia and was commissioned by ABC Australia and Netflix in 2018.
With a total of 20 intriguing half-hour episodes split into two seasons (or 40 eps x 15 mins), The Inbestigators is a unique take on the detective genre with viewers getting to unravel the mysteries alongside their new favourite characters, Maudie, Ezra, Kyle and Ava on their quest to solve schoolyard and neighbourhood crimes.
Originally launched on ABC ME free-to-air and iView in Australia in June this year The Inbestigators (Series 1) has proven to be enormously popular with viewers across all platforms, and in all territories.
Libbie Doherty, Head of Children's at ABC Television, says "The Inbestigators launched to great excitement and quickly secured the #1 crown for our Winter School Holiday "Best Fest" on ABC ME. Fans immediately connected with the four junior detectives and loved the twists and turns of each episodic mystery. Australian creators Gristmill know exactly how to pitch the humour to our audience and have crafted a funny, clever and warm series that has already become a firm favourite."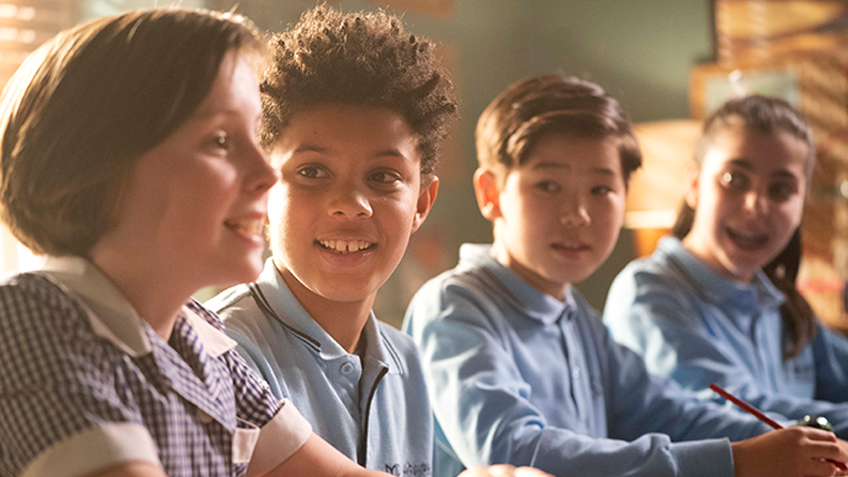 In the UK, Brendon Connelly of VOD magazine Vodzilla.co says the well-crafted mysteries offer a chance for all ages to play detective at home…. "Tightly-woven plots give each story a sleek shape, but many of their beats also pack emotional resonance, or hit the audience hard on their funny bones. This is a crime show – albeit one with crimes at the cosiest, gentlest end of the scale – that makes it a priority to be tolerant and open-minded about how people make mistakes and find themselves doing wrong. There's a lot to love in The Inbestigators… the show is nicely crafted, makes a lot of its modest budget and focuses all of its efforts on storytelling. Fully recommended", he says.
Meanwhile in the US, Decider Magazine's Joel Keller says he's been surprised how funny the show is for adults, too…. "When we picked this cute Australian kids series to review, we thought we would smile at seeing these little kids solve crimes, or maybe even think the tiny Aussie-accented voices would be adorable. But what we didn't realize about The Inbestigators is just how clever it is. It's got a sharp sense of humour with a lot of gentle snarkiness. The snarkiness is a signature of Aussie humour… it's such a pleasure that it made us more than chuckle on multiple occasions. Our call is to stream it. The Inbestigators is a great show to watch with your kids so you can help them figure out the mysteries the show presents. But it's also funny enough to make you want to actually pay attention as well," he says.
For Melbourne production company Gristmill, The Inbestigators marks their first Netflix Original production. Following the international success of their series Little Lunch, which Netflix acquired for major English language territories, this latest offering has already proven to satisfy and build on their loyal fanbase worldwide.
Series 2 of The Inbestigators (10 x 30 min or 20 x 15 min) will be coming to both ABC and Netflix soon.
Distributed internationally by the Australian Children's Television Foundation, The Inbestigators (Series 1 & 2) is available for acquisition now for screening beginning August 2021.