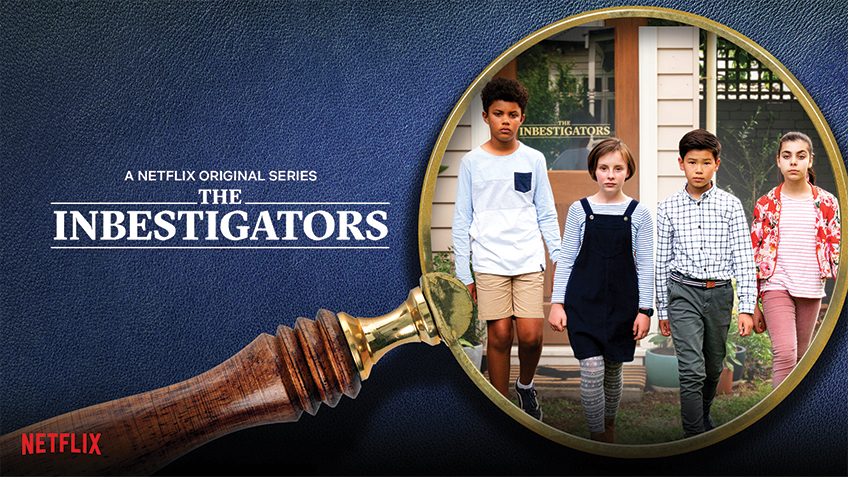 The Inbestigators Goes Global on Netflix
Australia's most popular detective series The Inbestigators is now available for kids the world over to enjoy on Netflix, following its international premiere on the 9th August.
Available in 31 languages across 189 countries, The Inbestigators is a Netflix Original series outside of Australia and was commissioned by ABC Australia and Netflix in 2018.
With ten intriguing half-hour episodes, viewers will get to unravel The Inbestigators mysteries alongside their new favourite characters, Maudie, Ezra, Kyle and Ava.
Originally launched on ABC ME free-to-air and iView in Australia in June, The Inbestigators has proven to be enormously popular with viewers across all platforms.
For Melbourne production company Gristmill, The Inbestigators marks their first Netflix Original production. Following the international success of their series Little Lunch – which Netflix acquired for major English language territories – this latest offering promises to satisfy and build on their loyal fanbase worldwide.
The Inbestigators is a unique take on the detective genre packaged in Gristmill's trademark comedy and in the style of Little Lunch, the series follows eleven year olds, Maudie, Ezra, Ava and Kyle on their quest to solve schoolyard and neighbourhood crimes under the banner of their extra-curricular detective agency, which they cleverly dub 'The Inbestigators'.
And there's more crime afoot… Series 2 of The Inbestigators will be coming to both ABC and Netflix soon.