Little J's 'Nanna' Announced as SNAICC's Children's Day Ambassador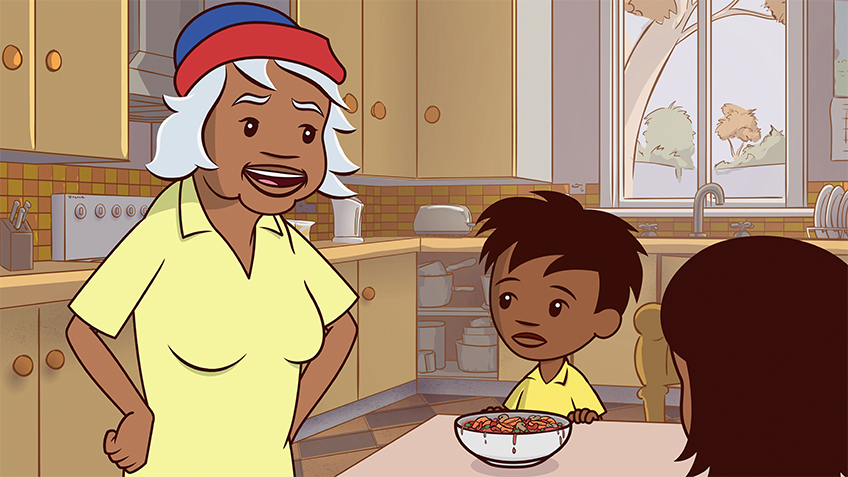 Popular Little J and Big Cuz character, Nanna has been announced as the 2019 ambassador for Aboriginal and Torres Strait Islander National Children's Day on August 4.
In a statement, the Secretariat of National Aboriginal and Islander Child Care said the organisation is 'delighted' to have Nanna represent Children's Day this year. For more than 30 years, the event has been held to recognise the critical role that family, community, country and culture play in childhood development.
2019's Children's Day theme is "we play, we learn, we belong" – we play on our land, we learn from our ancestors and we belong with our communities. The event presents the opportunity for all Australians to learn about Indigenous culture and highlights the need for better access to culturally-appropriate childhood education for Aboriginal and Torres Strait Islander children.
In Little J and Big Cuz, 'Nanna' values childhood education. Her grandchildren are important to her, so she puts in time at her local school and has a great relationship with Little J and Big Cuz's teacher, Ms Chen. She also is a good tracker, knows all the plants and their uses, and knows where to find the best bush tucker. Nanna has a strong sense of self and is best known for her knowledgeable, generous and warm disposition.
Little J and Big Cuz is Australia's first Indigenous animated series. Since its release, the team has received accolades including a TV Week Logie Award, a SDIN Diversity award and an AWGIE Award. The creation of a second series is currently underway.
SNAICC will be announcing more information about Children's Day in the lead up to August 4. For updates, please visit www.snaicc.org.au.
Little J and Big Cuz – Series 1 is a Ned Lander Media/Old Dog Pictures production for NITV and ABC. The series is financed with support from Screen Australia, Screen Tasmania, Film Victoria, ACER and the ACTF. The Australian Children's Television Foundation distributes Little J and Big Cuz worldwide.