The ACTF's #SleepAtTheG Team Raises $10,000 for Homeless Youth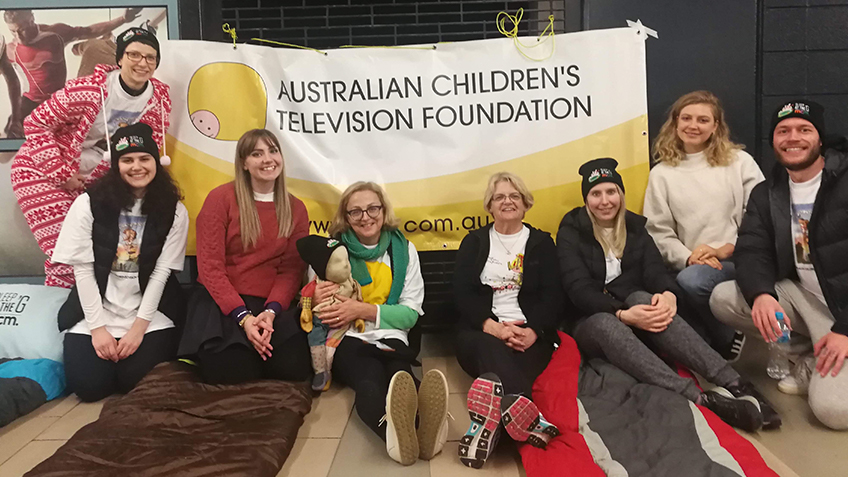 Thanks to the kind support of our donors, the ACTF's #SleepAtTheG team has exceeded its $10,000 target to help end youth homelessness in Victoria.
On May 16, the ACTF team joined 1,938 participants to sleep overnight at the Melbourne Cricket Ground (MCG) with only a cardboard box and packet of soup for comfort to understand and empathise with the lived experience of homeless youth.
Of the 343 teams participating in the Sleep At The 'G event, the ACTF placed 23rd in the "Work Teams" division for its fundraising efforts. ACTF CEO Jenny Buckland also placed in the "Top Workplace Individuals" for the event.
Fundraising from Sleep At The 'G will be collected by Melbourne City Mission to upgrade and develop youth crisis centres across the state. These centres provide emergency accommodation, health, education and employment facilities to care for those in need.
During Sleep At The 'G, ACTF staff heard from young people who rely on the services provided by organisations like Melbourne City Mission. In the "Homelessness: It's Complicated" panel discussion, young people voiced the importance of safe housing and accessible mental health support services.
ACTF CEO and Sleep At The 'G Team Leader, Jenny Buckland described the night as a "humbling" experience.
"It was moving to hear from a number of brave young people as they shared their stories of life on the streets.
"We at the ACTF would like to thank everyone who supported our Sleep At The 'G team and contributed to this worthwhile cause. We are truly grateful," she said.
Melbourne City Mission has reached 98% of its goal to raise more than $1.2 million dollars this year. For more information or to make a donation, visit: actf.tv/SleepAtTheG.