Madeleine Madden: Born Ready For This And More
A profile reflection by ACTF Education Assistant, Sarah Jones.
One of the joys of our work at the ACTF is getting to meet familiar performers. Recently, I met Madeleine Madden.
Madeleine was the poster child for My Place – Series 1, particularly here in the office - on brochures, bookmarks, posters - and she stared at me every day from a mural that took up one wall of my 'office' in reception, which is still there.
From her role in My Place Madeleine went on to star in Ready For This and almost a dozen other shows, including the critically applauded Redfern Now. She is taking Australian screen by storm.
The My Place mural at the ACTF's office in Melbourne.
The first episode of My Place tells Laura's story – a young Indigenous girl discovering the meaning and importance of an apology, against the backdrop of the Prime Minister of the time, Kevin Rudd, making the overdue apology to the Stolen Generation. Madeleine portrayed this fictional character in a television series and went on to become, at the tender age of 13, the first Australian teenager to address the nation, campaigning to end inequality between Indigenous and non-Indigenous Australians.
Surrounded by her creative and cultured family – activist father Charles Perkins, art curator mother Hetti Perkins, award winning director and screen writing aunt Rachel Perkins - Madeleine has gravitated towards roles and causes that speak to a maturity, understanding and compassion beyond her years. Her familiar face would appear again five years later in Ready For This - the first Australian Indigenous teen drama ever made. The series has challenged viewers not to see it as an Indigenous series but as a show about everyday Australian kids, thrown together in a big city to pursue their dreams while dealing with the trials of growing up.
The ground breaking series went on to win Most Outstanding Children's Program at the TV Week Logie Awards. In a poignant moment, Madeleine jointly accepted the award and spoke with thoughtfulness and passion, as a representative for diversity and Indigenous children around the country.
"I just want to say that there needs to be more shows like this in Australia so young Indigenous children can feel that their voices are being heard. So they feel like they can be represented in mainstream television and that our stories are being told," she said.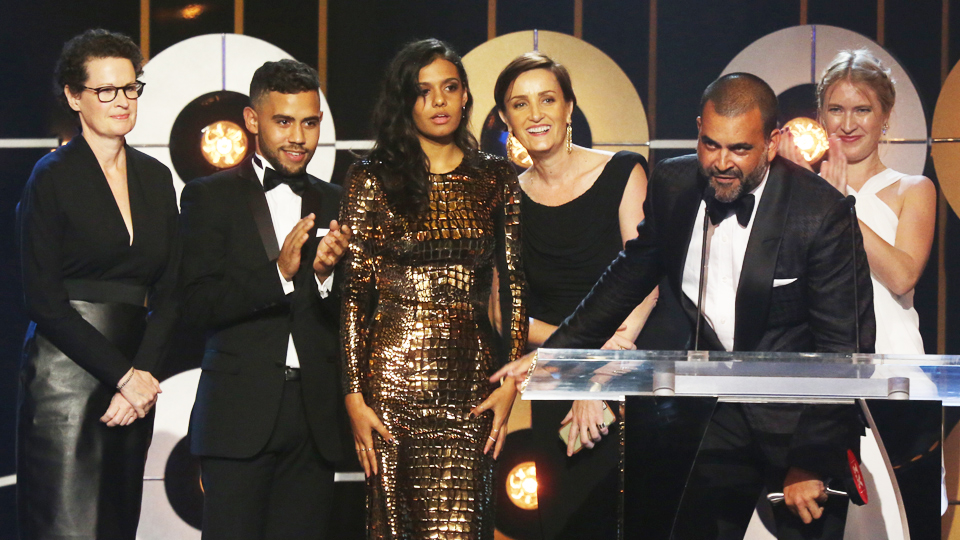 I had the pleasure of finally meeting Madeleine at the Screen Futures Media & Youth Festival last month. The ACTF hosted a Ready For This Live Q&A with Madeleine, Aaron McGrath (Levi) and Head Scriptwriter Liz Doran, which was broadcast to audiences both in person at the Australian Centre for the Moving Image and online.
The trio answered questions sent in from students at schools around Australia and Madeleine was, not surprisingly, generous in her praise of her fellow crew and production staff. She spoke openly of the challenges faced as a young actress, her personal experiences on set and gave advice to those that can only dream of emulating the tremendous trajectory her career has taken.
Madeleine is so much more than a well-known actress. She is a role model to the many girls (and no doubt boys) sitting at home, watching her on screen. A quick Google instantly reveals she is not only in that hit TV show, or two. She is an awesome ambassador, working for the betterment of her people and to make our country a better place.
As we mount the Ready For This posters around the office, I look at the My Place mural and the faces of Madeleine and her fellow actors, all grown up. We can't wait to see what she and her talented peers do next.