The Ultimate Dance Academy TV Binge Guide

14 March 2017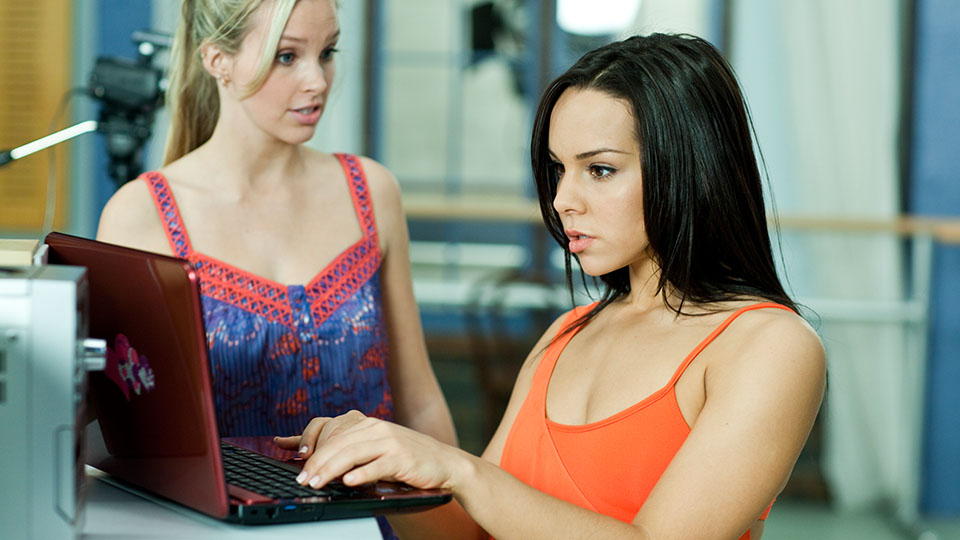 Are you a Dance Academy fan looking to re-watch your favourite episodes? Or is the world of Dance Academy new to you, and you're looking to catch up before the movie is released?

Well, you're in luck! We've put together the ultimate guide to binge watching all three series before Dance Academy's cinema release on April 6. So, limber up, do some light stretching and enjoy.

Stan:
Fans can take advantage of Stan's 30 day trial to fit in as many episodes of Dance Academy – Series 1 & 2 as possible. Bonus: You can watch episodes on up to three screens at once.

ABC iView:
ABC iView is currently showcasing a selection of episodes from Dance Academy – Series 2. The episodes currently available on iView are available to watch until late April to early May.

TV:
If you're interested in watching Dance Academy on free-to-air linear television, the series is currently screening on ABC ME. Dance Academy – Series 2 is on Sundays at 12.05PM. View our TV guide for more information.

Clickview:
Teachers – are you interested in incorporating Dance Academy into the classroom? Series 1 is available to schools subscribed to the Clickview platform. We also have an entire website dedicated to introducing Dance Academy into Australian schools.

iTunes:
If you'd like to own your own episodes of Dance Academy, Series 1, Series 2 and Series 3 are available via the iTunes Store. Please note – these episodes are categorised by volumes.

DVD:
Mega-fans: Can't get enough of Dance Academy and want to own the box set? All three series are available in the ACTF Education Shop (and we ship internationally!)

With less than a month until the cinema release of the movie, now is the time to let the binge-watching begin!