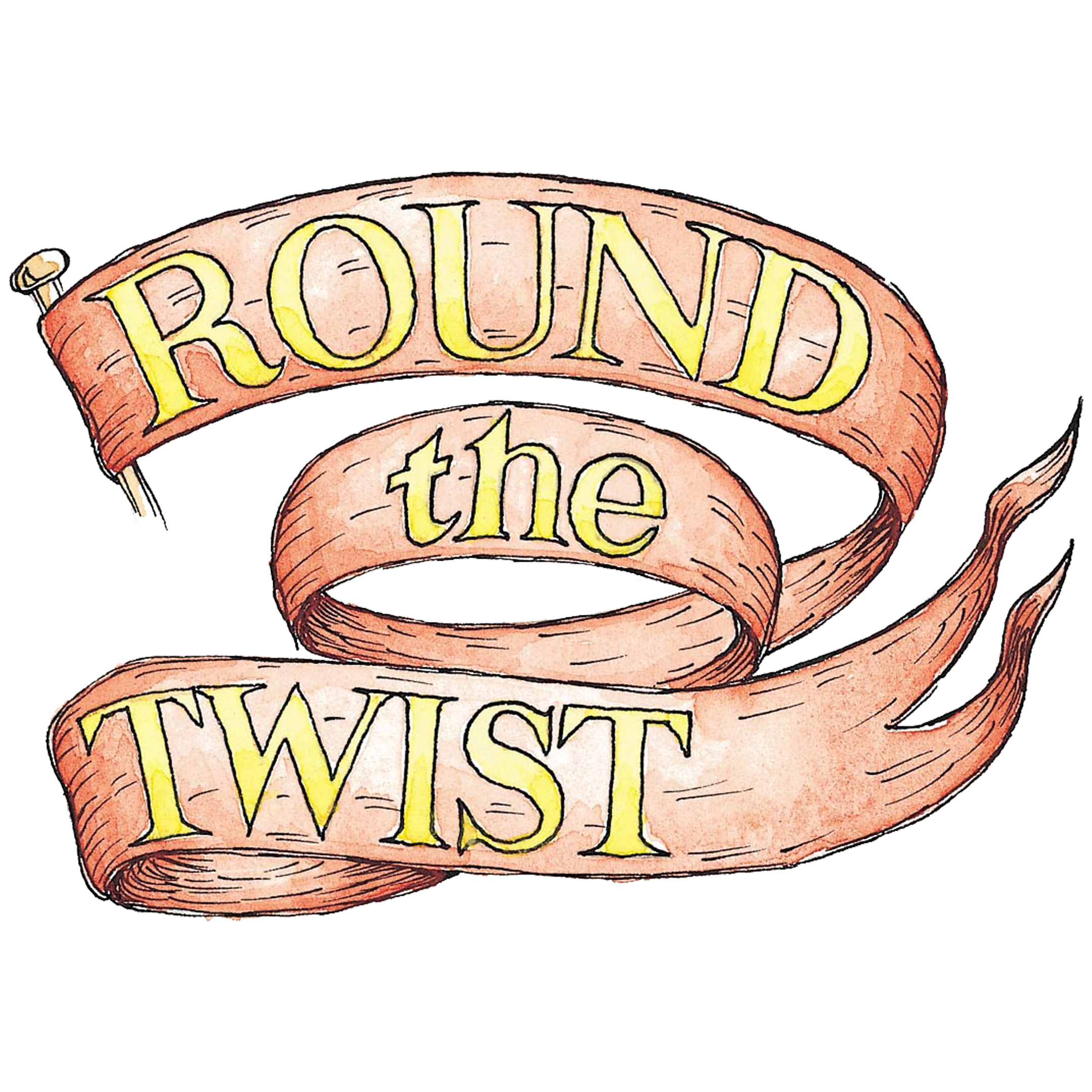 Round The Twist - Series 4 delivers more twists than ever before!
Round the Twist - Series 4
Australian Children's Television Foundation , 2000
Round The Twist 4 continues the crazy adventures of Pete, Linda and Bronson Twist and their Dad, Tony who live in a lighthouse in the small seaside town of Port Niranda. The cast include Rian McLean as Pete Twist, Ebonnie Masini as Linda Twist and Mathew Waters as Bronson Twist. Andrew S. Gilbert plays Dad (Tony Twist). Mark Mitchell returns as Port Niranda's obnoxious real estate agent, Mr. Gribble and Brook Rowan is the Gribble's mischief-making son, Gribbs Junior.
Ghosts, gismos and "the yuk factor" are the hallmark ingredients of Round The Twist. In Round The Twist 4 Bronson gets to know the monster under his bed while Linda becomes invisible and has to take off her clothes so no-one can see where she is. Pete's been bitten by Count Dracumite and Port Niranda is on the lookout for a werewolf that looks remarkably like…Pete Twist! The Twist family discovers what it's like to be controlled by their TV and get the real story behind their TV heroes. Meanwhile, Bronson learns to face his biggest fear…in the graveyard and discovers that behind every headstone, there's the possibility of striking it rich.
It all gets too much for Linda who can hear people's true thoughts and when a stunning new girl arrives at school, Pete falls for her only to discover that beauty is only skin deep. Linda seems to be losing control of her shadow and Bronson becomes Skunkman – a super hero – righting all wrongs with the power of the pong. Then there's Ariel, a strange young girl who is observing the Twists. She is the lost child from Atlantis and asks the Twist kids to come away with her to her Paradise… Sounds like heaven – but there's just one drawback … it's a paradise from which there is no return…. Meanwhile Tony (Dad) Twist and Bronson's teacher, Fay have a special announcement to make…. Round The Twist 4 delivers more twists than ever before!
Round the Twist is an international award winning comedy series based on the stories of celebrated children's author, Paul Jennings.
The series follows the adventures of the Twist kids – Pete, Linda, Bronson – who have moved to the coastal town of Port Niranda with their Dad. Living in a haunted lighthouse, they encounter bizarre magical devices, neurotic ghosts, rampaging entrepreneurs and sneering school bullies. Each story is self-contained with an unpredictable twist at the end.
The many episodes in the series come with lesson plans to encourage students to become critical readers and viewers. The Round the Twistseries, tie-in novels and scripts integrate a variety of strategies for interpreting and comparing written and visual texts.
The stories encourage self-exploration and learning to cope with change. What we take for granted is questioned in every episode, raising the important issues of ethics and behaviour.
When the Twist kids – Pete, Linda and Bronson – and their Dad leave the city for a quiet life in the coastal town of Port Niranda, they get more than they bargained for.
In Series 2 of Round The Twist, Dad's love for Bronson's teacher, Miss James, has blossomed - and he is very busy wooing her. Miss James is concerned that the Twist kids are not as fond of her as they should be. Mr Gribble is running for Parliament on
In Series 3 of Round The Twist, expect more action-packed comedy from the Twist family. Tony Twist and his three children - fourteen-year-old twins, Pete and Linda, and eight-year-old, Bronson, live in an old lighthouse on the rugged Australian coast. The
Episodes
Episode 1
Welcome Back
It's the bicentenary of Port Niranda and the centrepiece of the celebrations is a play directed by Mr Snapper. Mr Snapper's 'performers' include the Twist and Gribble families, but they are absolutely woeful. Mr Snapper foresees dark clouds of disaster. When the ghosts of the theatrical performers, the Von Clapps, see their opportunity to impersonate the Twists and get their final curtain call, they put on an incredible show that is truly out of this world!
Episode 2
Monster Under the Bed
For a long time now, Bronson has been avoiding his cleaning duties around the lighthouse. But now, the dust has come home to roost and Bronson has to do his duty. Little does he know that the Lintmonster under his bed is swelling up with all the dust, grime and smelly socks from around the lighthouse and Bronson has to clean up the Lintmonster in a dust-defying showdown.
Episode 3
Linda Godiva
Linda discovers an old atomiser and finds that when she sprays herself she becomes invisible. In fact, when she takes all her clothes off, you wouldn't know where she is. Meanwhile, to impress some girls, Pete volunteers to ride a horse in a cross-country race. Pete's never been on a horse's back, so Linda agrees to help him. When they are the first past the post, Linda reveals more than the fact that she's holding the reins.
Episode 4
Dog By Night
Count Dracumite, a Transylvanian flea, escapes from the flea circus and bites Pete. When the sun goes down, Pete becomes a werewolf and goes on the prowl. While the locals are taken aback to see Pete falling for Fiona's dog, Miss Offenbach, his family are trying to rescue him before time runs out and he becomes a full-blooded, full-time werewolf.
Episode 5
TV or Not TV
When the TV takes over the remote control, the Twist kids find themselves behaving like their favourite TV stars. Pete's like Rick Rockjaw, the jock footballer. Linda becomes Mary Moore, the alliterating investigative journalist. Bronson is Jack Geddes, tough-guy private eye. When the Twists are suddenly sucked into their TV, they soon discover their heroes are total phonies and the TV stars threaten to turn the Twists off forever.
Episode 6
Face the Fear
The Rat, a jumpy, accident-prone crim escapes from jail and comes to Port Niranda, where he has hidden his loot. Meanwhile, Bronson wants to be rich like the Gribbles. Gribbs tells him that one of the tricks to getting rich is to face his fear by staying overnight in the cemetery. Bronson finds more in Old Man Crenshaw's grave than a skeleton.
Episode 7
Hair Brain
Linda is trying to get elected to the student council. Her slogan is 'Linda Listens', but lately she's always too busy talking to really listen. To impress Hugh, the skateboarding hunk, Linda gets her hair done. The apprentice hairdresser uses too much lotion and overcooks Linda's head. Linda suddenly finds herself hearing people's thoughts. Now Linda truly is listening and is able to tell the voters exactly what they want to hear.
Episode 8
The Princess and the Pete
Mr Gribble suddenly has a spring in his step. He's discovered that Port Niranda has the potential to become the Mineral Water capital of the world - and he's ready to milk it for all it's worth. When Jade, a beautiful new girl, arrives at school, Pete leaps for her and soon discovers that beauty is only skin deep.
Episode 9
Boy Bird
Bronson's exploring the cliff top, looking for bad smells when he crash lands in a huge bird's nest. The owner of the nest, a big, strange, boy-faced bird, follows Bronson home and crash lands in his bedroom. Whilst recuperating in the shed, the Boy Bird sings the most beautiful, ethereal song. Bronson thinks he's going to be famous. Everyone wants to exploit the bird and the fate of Boy Bird is in Bronson's hands.
Episode 10
The Shadow Player
During a total eclipse, Linda's shadow breaks free and tells her the bad news. She's boring! With Linda's shadow now in charge, Linda starts to live the wild life, until she comes face to face with the Shadow Master.
Episode 11
Radio DA DA
Pete fixes an old radio and is blasted back in time to the Second World War. Colin, a soldier who's watching out for enemy ships, gets distracted when his girlfriend, Helen, falls in love with Pete. While Colin's back is turned, the enemy ships sail by and change the outcome of war. Pete and Linda come back to the present and see everything's different. They realise they have to go back to the past to save the world from Mr Gribble, who has become a dictator.
Episode 12
Skunkman
Bronson feels insecure and invents a superhero alter ego, Skunkman. Equipped with an armory of pong bombs, Skunkman starts doing good deeds and soon gets a reputation as the smelliest superhero around town. It's not long before Bronson realises being a superhero isn't all it's cracked up to be, and he decides to put away his cape. But not before he has to contend with Gribbs, who is obsessed with uncovering the disgrace behind the face.
Episode 13
Isle of Dreams
All along Pete has been desperate for a girlfriend. He's stunned when he meets Ariel, a most beautiful girl who is the princess of Avalon, a floating island that is the last remnant of Atlantis. The island is desperate for people so she invites all the children to come with her to this perfect world. The only catch is, once they've gone, they can never return.
Awards
Winner: Logie Awards (Australia)

Winner: Australian Writer's Guild Awards (AWGIE)
Running Time
13 x 24 mins
Production Company
Australian Children's Television Foundation
Language
English
Genre
Comedy Live Action
Year level
Curriculum Study Areas
Themes