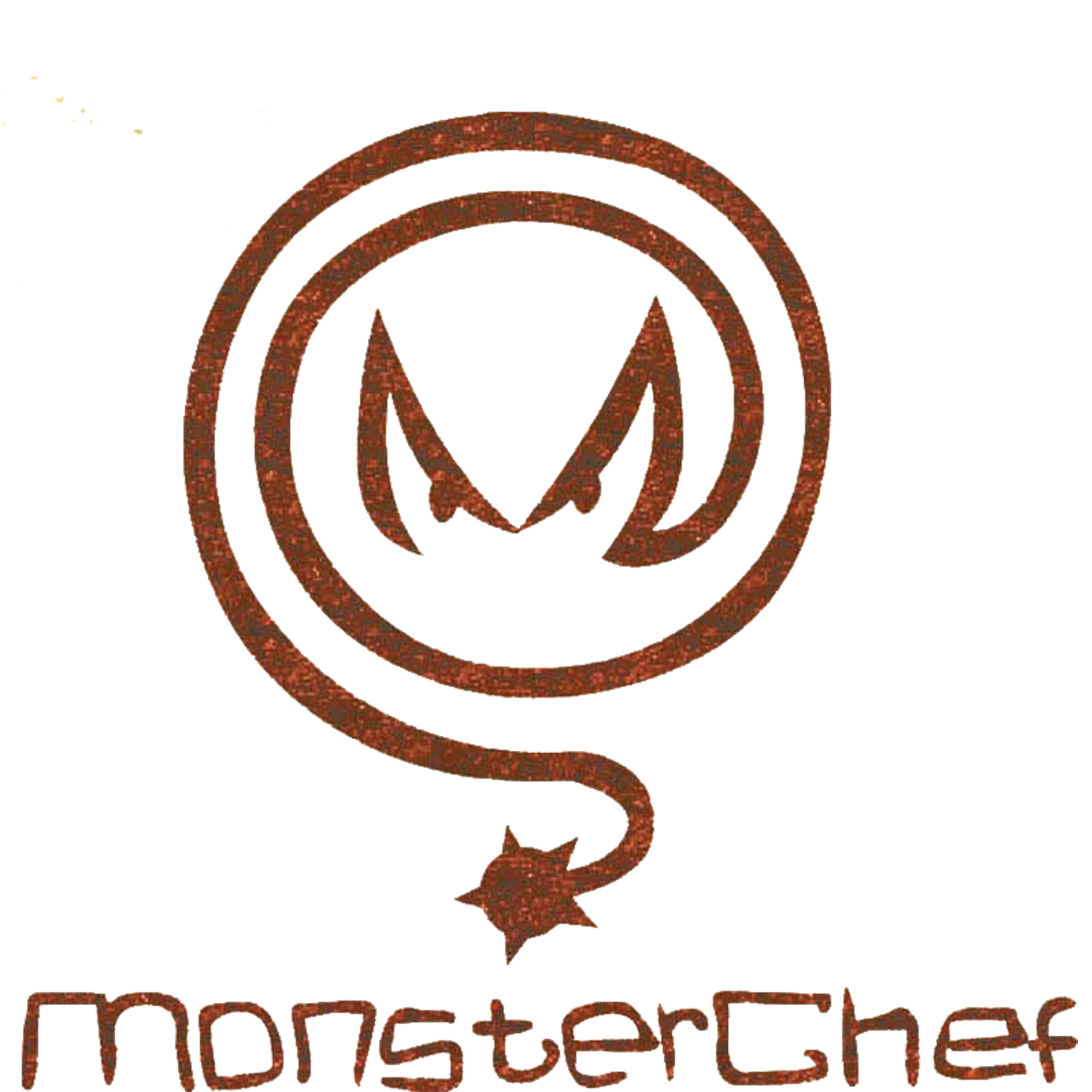 Monster Chef is a spoof on popular reality cooking shows.
Monster Chef
Viskatoons Animation, 2009
Monster Chef is a spoof on popular reality cooking shows.
In an array of cooking challenges, the Monster contestants strive to create dishes that are impossible for the human judges, Mutt Pressedham and Gorge Chuckabarfis, to stomach.
Episodes
Episode 1
Barf Bourguignon
Despite a heavy monster flu, Serpentina easily names three of the key ingredients in the mystery casserole challenge against HorriBull. But, she is eliminated when she brings up one of the judges as her last guess.
Episode 2
Axellent
The core ingredient of Tender Little Bunny revives haunting memories of HorriBull's dark past, as he succumbs to mounting pressure to prepare his dish. His actions reveal that Gorge also has a tender side.
Episode 3
Finger Food
As the MonsterChef Team caters for a formal funeral, Reggie Mortis thinks inside the box to present a novel twist, which pleases the grieving widow and her dormant taste buds.
Episode 4
Gorey Roll
Serpentina, the specialist in uncooked food creation, responds to clock pressure in a unique way to outdo celebrity chef Octodoom and include him in her challenge-winning dish.
Episode 5
Worst Wurst
Reggie Mortis stuns Judges Mutt and Gorge, when he loses his temper after Gorge brings up his past. He presents a surprisingly gutsy variation of the classic bangers and mash, allowing the judges to bring up the present.
Episode 6
Iron Judge
When Guest Judge, Iron Guts: 'Mee Chu Now', challenges the Monster Chefs to blow him away with their recipes, he doesn't count on the cumulative effect of their dishes on his famous digestive tract.
Episode 7
Scrambled
In what starts as a MonsterChef Breakfast cook-off, we see an emotional HorriBull cause a chain reaction, that sees both Gorge and Reggie Mortis smitten by the host's hair extensions and beauty makeover.
Episode 8
Brownies
No one expects Reggie Mortis' little Kitchen Aid blender to bowl over 'Sweet Craving Surprise' guest judge, Myjello, with his awesome chocolate creation for the desert challenge.
Episode 9
Ratapooie
Hard to spell, easy to make, the 'Ratatouille' invention test sees Horribull, Mortis and Serpentina endeavouring to go the distance, as judges Mutt and Gorge reject their concoctions.
Episode 10
Secreted Ingredient
Mortis tries to sabotage Serpentina's dish in the Soup Challenge by adding his own condiments to her consume, but his plan backfires when Judge Gorge pronounces Serpentina's Pea Soup the winner.