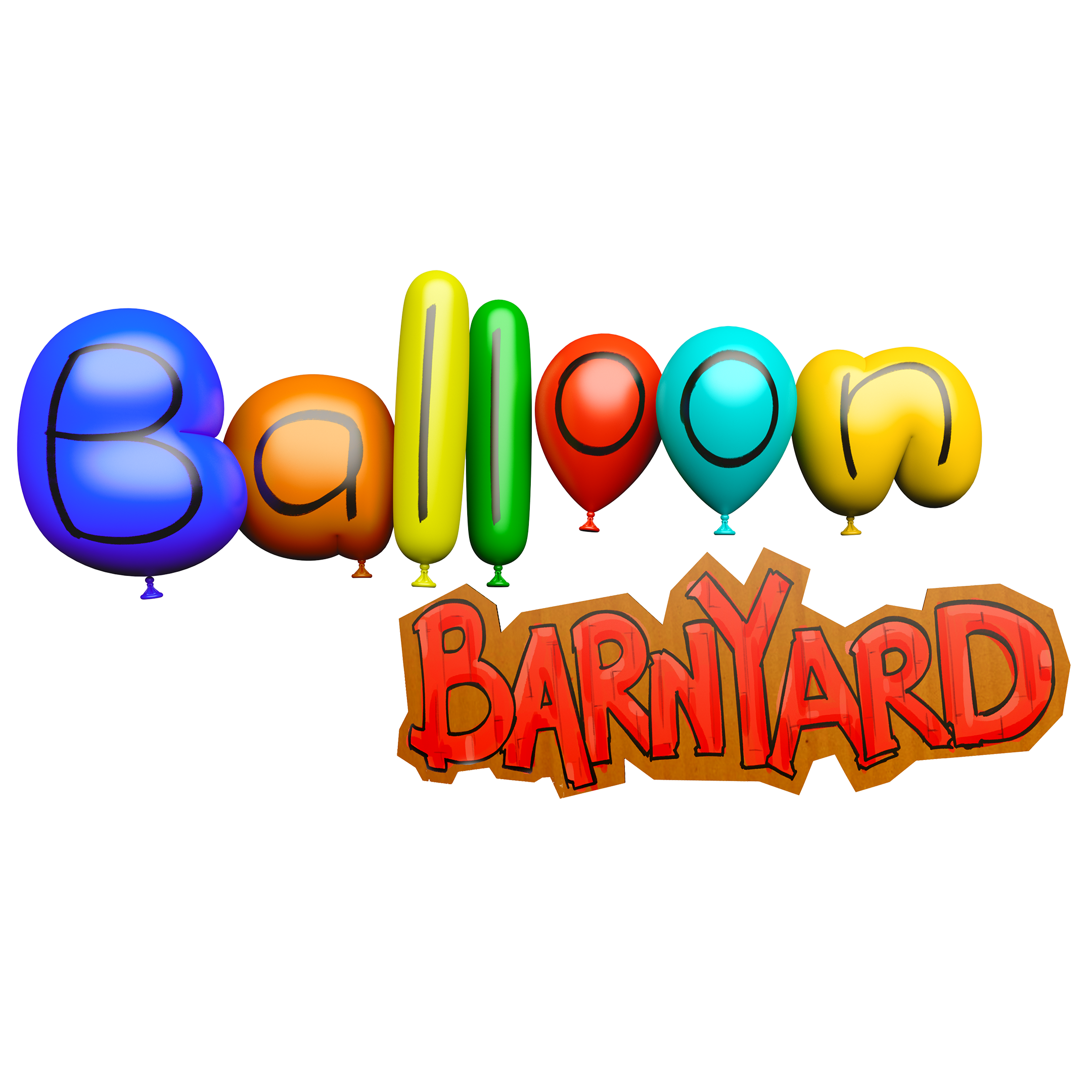 Join Pip and Streak, as these everyday donkeys with superhero ambitions find fun and adventure around the farm.
Balloon Barnyard
Like A Photon Creative, 2017
Join Pip and Streak, as these everyday donkeys with superhero ambitions find fun and adventure around the farm.
Always looking for someone to help or a mystery to solve, they will do whatever it takes to help out their friends, and whilst it may involve a bit of trial and error, by working together they always manage to save the day.
A colourful and entertaining animated series for two to four-year-olds, narrated by eight-year-old, Patrick, and nine-year-old, Cleo, Balloon Barnyard will delight and engage young viewers.
Episodes
Episode 1
Mystery Day
Streak is trying to become a detective. He is investigating the missing hay from the top of the haystack.
Episode 2
Afraid of the Dark Day
Yawn…the donkeys are tired. It's night time in the barn but none of the animals are sleeping.
Episode 3
Puppy Day
Streak and Pip are tasked with babysitting the new puppies on the farm. Big innocent eyes, adorable faces — How 'ruff' could this be?
Episode 4
Bath Day
It's bath day at Balloon Barnyard!
Episode 5
Sheep Dog Day
The sheep are moving to a new pen today, but the sheep dog is sick. So Pip and Streak decide they'll herd the sheep.
Episode 6
Talent Show Day
Streak has organised a talent show contest for everyone at Balloon Barnyard. Pip is nervous about performing her secret talent of juggling in front of a large audience. Streak persuades her that she will be fantastic and should perform it.
Episode 7
Race Day
Streak has organised an exciting race around the farm for everyone at the barnyard.
Episode 8
Cubbyhouse Day
The donkeys have finished building a cubbyhouse from the barn's spare planks. It's time for a cubbyhouse Party.
Episode 9
Magic Day
Streak is reading the 'Big Book of Magic Tricks' and sets out to prove to an unimpressed Pip that he is actually a magician.
Episode 10
Hot Day
The donkeys are lying in the shade. Their ears droop and they are a little deflated. It's such a hot day, Pip thinks they need a nice cold drink.
Episode 11
Rainy Day
It's pouring in Balloon Barnyard, so all the animals take shelter inside the barn.
Episode 12
Hiccup Day
Streak and Pip are just saying hello, when a mischievous Tuck jumps out and scares them, causing Streak to get hiccups.
Episode 13
Grassy Day
The lawn mower is broken and all the grass at Balloon Barnyard is over-grown.
Episode 14
Harvest Day
It's Harvest Day at Balloon Barnyard, which means it's time to go around and collect all the ripe fruit and vegetables. The donkeys watch as the farmer tries to start the tractor to start the harvest.
Episode 15
Cold Day
BRRR! It's freezing on Balloon Barnyard today. The Rescue Donkeys have to find a way to get the animals out of the cold.
Episode 16
Hide and Seek Day
Streak and Pip countdown from five to begin their exciting game of Hide and Seek.
Episode 17
Paint Day
The barn needs a new coat of paint. The donkeys are just about to start painting the barn, when suddenly Pip and Streak are distracted by the three bunnies, who run straight past them. The bunnies have mysteriously changed colour overnight!
Episode 18
Tuck Stuck Day
There's an emergency at Balloon Barnyard - Tuck the cat is stuck on the barn roof.
Episode 19
Balloon Day
Pip and Streak find a basket outside the barn. How interesting, what on earth could it be for?
Episode 20
Treasure Map Day
Streak is looking around the barnyard. Where's Pip?
Episode 21
Kite Day
Streak brings a basket of apples for breakfast and Pip has found something under a tree. They don't know what it is. Pip has some ideas - is it a flower, a blanket, some food? Hmm- it isn't like any of those things. They need to find out what it is!
Episode 22
Scarecrow Day
All the corn in the cornfields is being eaten by crows - Pip and Streak have to do something!
Episode 23
Barn Dance Day
Pip and Streak are dancing together outside the barn. It's the day of the barn dance and they want to be ready. They step and twirl around the barn.
Episode 24
Super Hero Day
Streak has been reading a book all about SUPERHEROES and has decided that he could be one!
Episode 25
Birthday Day
The donkeys are having a lazy afternoon, asleep under a tree. The narrator checks if they have anything to do. Because they're prompted, they remember it's Cud's birthday — they haven't got anything ready.
Episode 26
Halloween Day
It's Halloween at Balloon Barnyard and the donkeys are throwing a Halloween party with all kinds of fun games and scary dress-up costumes.
Awards
2017 Chicago International Children's Film Festival (USA)
Selected for screening