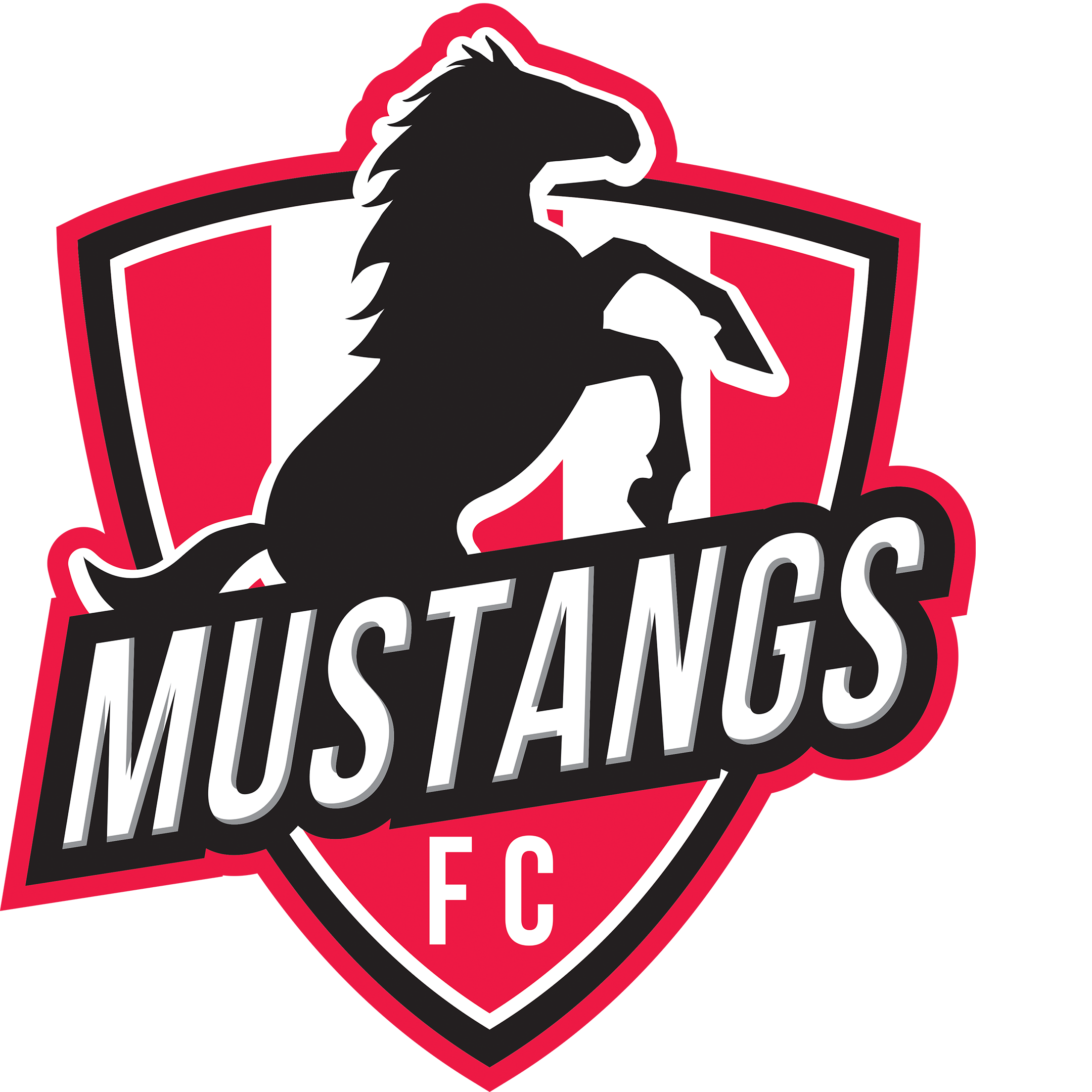 Mustangs FC is a goal kicking comedy drama about girls who are abandoning the sidelines and starting their local football club's first all female team.
Mustangs FC
Matchbox Pictures, 2017
Mustangs FC is a goal kicking comedy drama about girls who are abandoning the sidelines and starting their local football club's first all female team. Against the odds, they'll stand united and overcome any challenge the club, the boys or the opposition can throw at them, all while wrestling with what it means to be a girl today.
This is the story of the team's bid to get to the final of the divisional league and captain Marnie facing an uphill battle. Has she got what it takes to lead this rookie side through it's first massive season? Time to girl up and see..
Marnie's best friend Liv is an enthusiastic player who sometimes forgets that being a goalkeeper means she has to actually guard the goal. Reluctant Bella refuses to get off the bench and over-scheduled Anusha is trying to revise nuclear physics during the drinks break. Ruby's a great striker - maybe a little too great for competitive Marnie to handle - but is she even going to hang around for a season when she's so desperate to head back to LA? And surely Princess Lara will be constantly on the injured list with a broken nail? Can these girls overcome their differences, support each other better than Serena's sports bra and work out there's no "i" in team?
As well as playing great soccer, this girl squad have got to work out how to be a friend. A sister. A daughter. A captain. A good sport. And how all that may be hard or sad or ridiculously crazy or laugh out loud funny. But when you've got your team mates behind you, there's no better feeling than playing like a girl.
After missing out on the finals trophy last year, the Mustangs are pumped and ready to get back in the game. Problem is - there's a Ruby shaped hole in the team since she defected to the Wildcats, and it's wobbling everyone.
Episodes
Episode 1
Goals
It's the beginning of pre season for brand new all-girl soccer team, the Mustangs, and striker Marnie can't wait to get started with her BFF, Liv.
Episode 2
Like a Boss
Despite acquiring experienced new coach Danny, the Mustangs still have a long way to go.
Episode 3
Can't Even
The Mustangs are looking forward to the first game of the season proper and Liv is apprehensive about her goalkeeping strategy.
Episode 4
Game Changer
After losing a close and exhausting match, the Mustangs realise they must get fitter if they want to start winning.
Episode 5
Girl Crush
Bella is forced to play in a match but when her moment comes, things go horribly wrong and Danny sacks Bella from the Mustangs.
Episode 6
OTP
The girls play a mixed futsal match with the boys and hormones are raging.
Episode 7
Kick it Like a Girl
The Mustangs are on a road trip, heading off to play in a round robin competition.
Episode 8
Oh Em Gee
Marnie enlists Danny's help to work out what's so great about the Wildcats.
Episode 9
Flawless
Lara is well and truly infiltrating every aspect of Marnie's life - her bedroom, her home and her team - and Marnie is totally over it.
Episode 10
R U OK?
Anusha is devastated. She's failed her chemistry test – so maybe it's time she gave up the Mustangs to concentrate on more serious academic work.
Episode 11
The Feels
The Mustangs have made it to the final eight, but Marnie's in a slump.
Episode 12
Slay
You'll never believe it - but the Mustangs have gone and won their semi final!
Episode 13
Mustangs Forever
The nail biter of the final and the Mustangs are 2-0 up.
Year level
Curriculum Study Areas
Themes