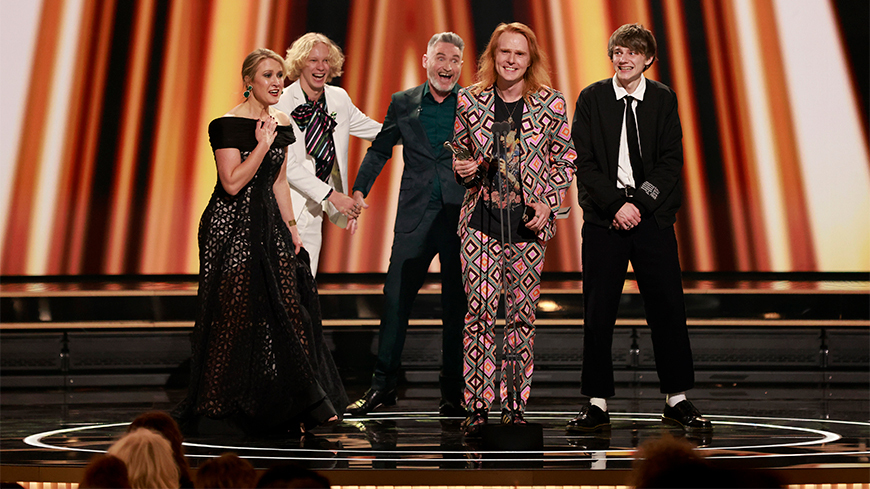 Crazy Fun Park's night of nights
The comedy-horror series Crazy Fun Park has been named Most Outstanding Children's Program at the 63rd Logie Awards.
The series beat out five other programs to take out the coveted award, including NITV's Barrumbi Kids, Netflix hit Surviving Summer, and the internationally acclaimed Bluey, which was widely tipped to win.
Writer/creator Nicholas Verso and Producer Joanna Werner accepted the award with lead actors Henry Strand and Stacy Clausen.
Nicholas Verso said: "We're all still reeling from the unexpected win at the Logies. It's such an honour to follow in the footsteps of all the great Australian childrens' television series I was lucky to grow up on and get recognition for our little offering. This show simply wouldn't have been possible without the ACTF and all their hard work and support. We're all eternally grateful!"
Joanna Werner said: "We were surprised and delighted to take home the 2023 TV Week Logie for Most Outstanding Children's Program. It is an honour to be nominated alongside such fantastic programs; I think it's a real indication of the amazing children's television being made here in Australia. We want to send a huge thanks to everyone who has watched the show, and if you haven't seen it yet, please check it out!"
Crazy Fun Park is the story of Chester, a teenage boy whose life is turned upside down following the death of his best friend Mapplethorpe at an abandoned theme park.
Chester discovers that the soul of Mapplethorpe is very much still alive and kicking – and so he returns night after night to hang out with his friend and the other undead kids who haunt the fun park.
The series premiered to Australian audiences on the ABC in January 2023 and is available to stream on iview.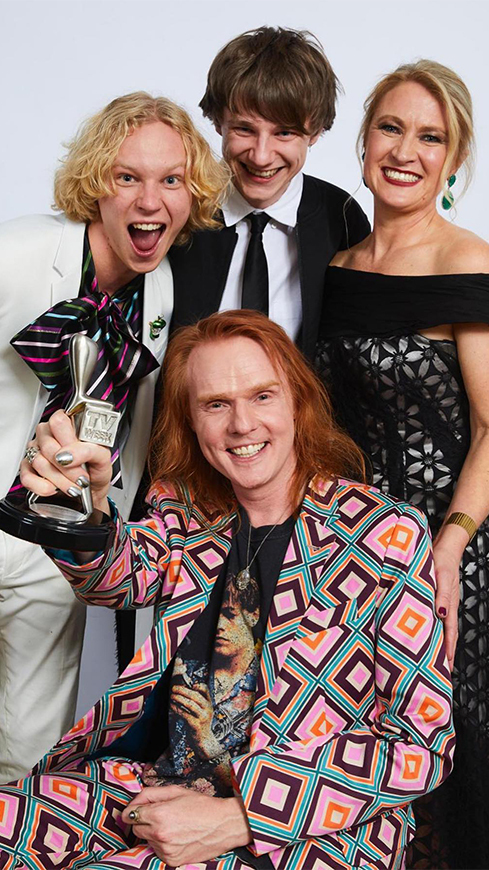 Crazy Fun Park is a Werner Film Productions series, produced for the ABC. Major production investment from Screen Australia and the Australian Children's Television Foundation in association with VicScreen and the ABC. Distribution by the Australian Children's Television Foundation. Created by Nicholas Verso, directed by Verso and Sarah Hickey. Writers: Nicholas Verso, Magda Wozniak, Craig Irvin, Enoch Mailangi and Fury. Produced by Joanna Werner. Executive Producers: Stuart Menzies, Joanna Werner, Bernadette O'Mahony and Libbie Doherty.