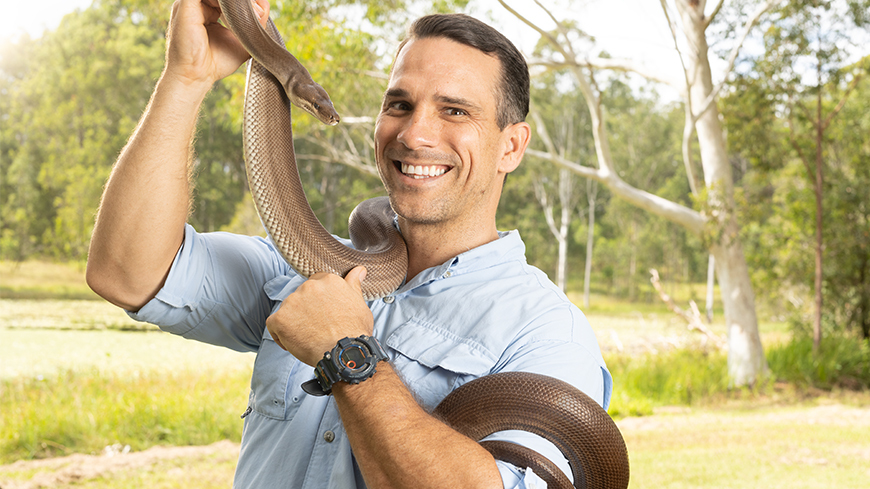 New learning resource - Built to Survive
To celebrate National Science Week, the ACTF Learning team is launching a new learning resource that supports students and teachers in Years 3 to 6 to explore the documentary television series Built to Survive.
Built to Survive follows host Phil Breslin, a third-generation Indigenous educator, as he travels to the most remote corners of Australia to explore the diverse environments and the unique animals that call them home. In each episode, we follow Phil on a rare and exciting journey to encounter three iconic Australian animal species and reveal their unique survival characteristics.
The Built to Survive learning resource includes five lessons and five episodes from the series and delves into the different habitats and animals that survive within them. Each lesson includes watching and responding to one episode of Built to Survive and asks students to decide which animals in the episode is most 'built to survive'.
To complete each lesson students become documentary hosts, drawing on their learnings from the episode and following the format of Built to Survive. The resource includes a module on Documentary Filmmaking which provides a step-by-step guide for students to work in documentary production teams to:
Research and plan a script to host their own segment of Built to Survive
Use a greenscreen and digital 'environment backdrop' to transport students to the locations from Built to Survive
Present and video record their own video segment sharing facts and observations based on their research and planning
Download and edit cutaway footage into their segment and then bring it all together into a mini episode created by the whole class
Explore the Built to Survive resource here.