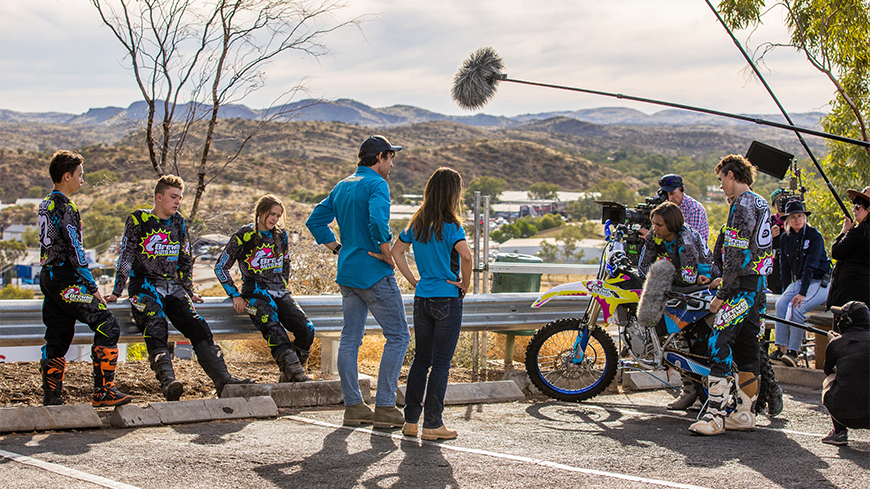 Record ACTF investment into new children's content
Above image: on the set of MaveriX, filmed in SA and the NT
The Australian Children's Television Foundation (ACTF) has committed a record $9.6 million to the development and production of new children's content since receiving additional funding.
The ACTF was given $20 million over two years from 1 July 2021. At the halfway point, it has committed more than $1.3 million in development funding, and over $8.3 million in production investment.
More than $1.3 million has been committed to the development of 25 separate projects, the most intensive development period in the ACTF's 40-year history.
Over $8.3 million has been committed to the production of 14 new projects. This investment resulted in almost $90 million of production spending, resulting in a significant economic boost for the industry.
Shows supported by the ACTF were produced in locations as diverse as Cape York and Daintree (QLD), the Pilbara (WA) and Beswick and Alice Springs (NT).
Projects on both the development and production slate are aimed at all children, from pre-school age through to teenagers. They feature diverse characters and are made by increasingly diverse companies and creatives.
ACTF CEO Jenny Buckland said: "Australian writers and producers are bursting with new ideas for children's television shows. This funding has enabled the Australian Children's Television Foundation to supercharge the creation of new projects across a broad slate of high-quality live action, animation and factual content. The additional investment to the ACTF is delivering a strong group of diverse, entertaining and high-quality productions, which would not exist without this support."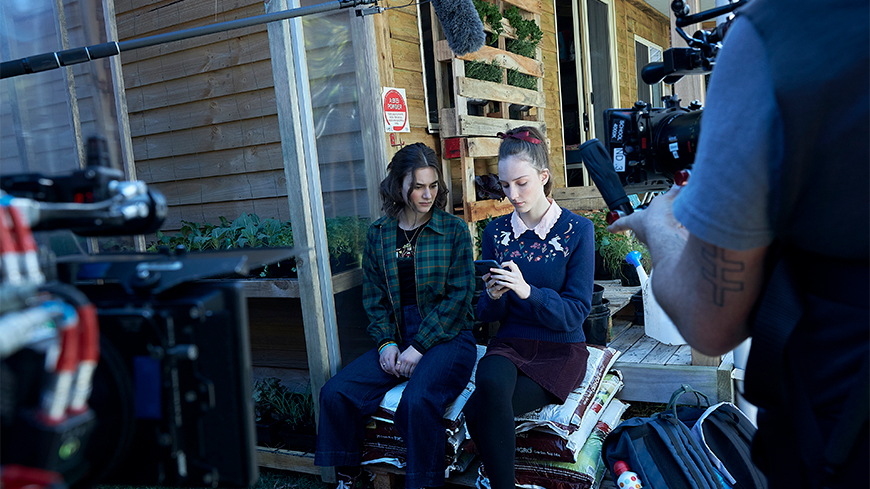 Cassandra Helmot and Natalie English on the set of The PM's Daughter, shot in NSW and the ACT
Among the programs to share in the production funding are teen drama More Than This, adventure drama series MaveriX and the political comedy-drama The PM's Daughter, all of which have experienced tremendous success since airing earlier this year.
A second series of The PM's Daughter is now under way for the ABC, and MaveriX, which aired to Australian audiences on ABC ME in April 2022, is now showing in 244 countries after the world rights were acquired by Netflix.
Upcoming projects to have received production funding from the ACTF include the exciting tween horror-comedy series Crazy Fun Park, produced by Werner Film Productions for the ABC, and Barrumbi Kids, a coming-of-age story about two 11-year-old best friends growing up in a remote community in the Northern Territory, produced by Ambience and Tamarind Tree for NITV.
Animated series to receive support include the fourth series of The Deep, a second series of 100% Wolf, a fourth series of Li'l J and Big Cuz, and new seasons of Kangaroo Beach and Space Nova.
The ACTF has also committed further funding to production initiatives with Stan and Netflix. Successful projects will be announced in coming months.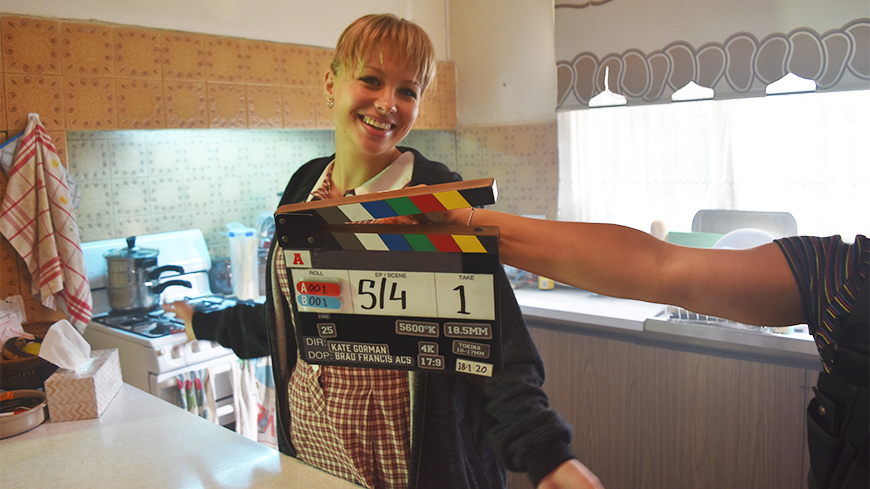 Olivia Deeble filming More Than This in Melbourne