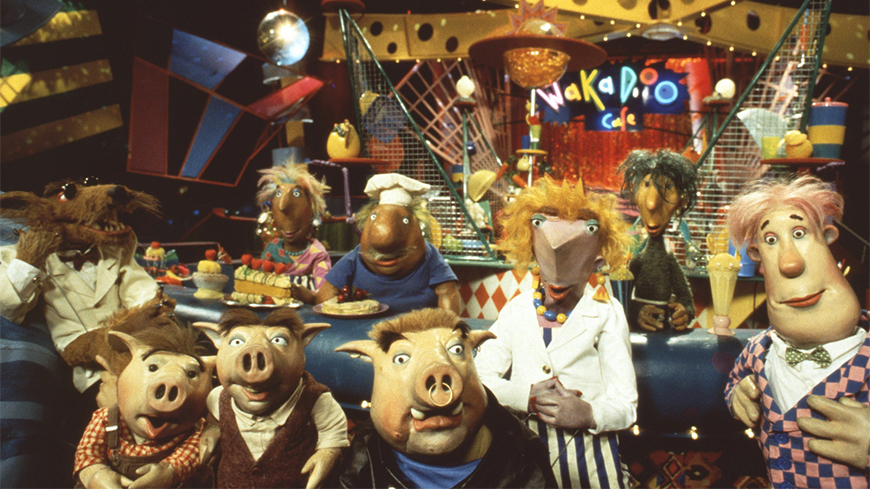 Series spotlight: Lift Off!
Talking backpacks, magic pot plants, a faceless doll and an elevator that could transport children into anywhere in space or time: when Lift Off! premiered in 1992, it was clear this was a series like none other. Using a mix of actors, puppets and animation in a blend of fiction, fantasy and documentary, Lift Off! broke conventions and explored new territory with its innovative format and focus on early childhood education.
The executive producer of Lift Off! was Dr Patricia Edgar, who was an educator before she became a producer and then drove the establishment of the ACTF. Dr Edgar wanted to create a show that prepared children aged 3-8 for the world.
In describing the series, she said: "Lift Off! integrates the latest thinking in child development and early childhood education and it never underestimates the young child's capacity to reason, imagine, understand, question, discover and learn. It acknowledges that children are considerably smarter than many adults realise.
"Lift Off! will not teach anything by rote. It will spark and encourage the intelligence in children between three and eight – the years in which we are shaped for the rest of our lives. It will help children make sense of life."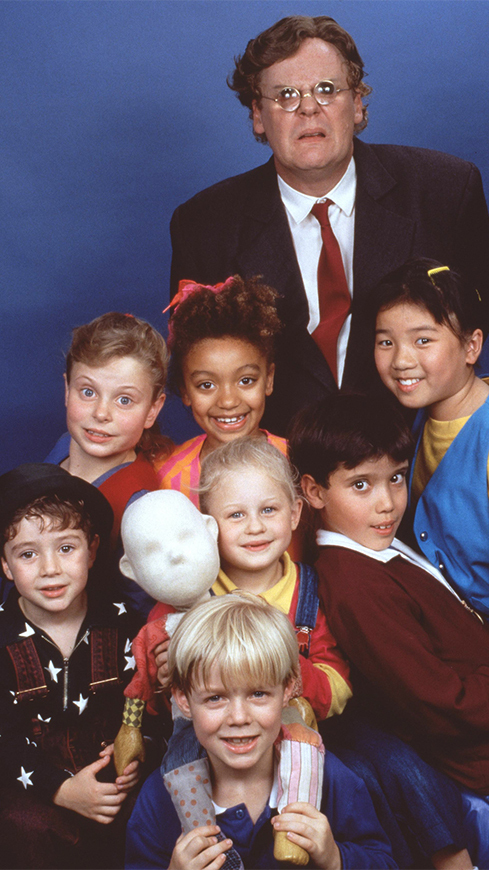 The series was based on the ideas of Harvard University development psychologist Howard Gardner and his theories of multiple intelligences.
Dozens of experts were involved in the two-year development process, under the leadership of a core team of four – Peter Clarke, Vicki Volkoff, Jim Howes and Terry Denton. They included child specialists, musicians, mathematicians and philosophers.
During the first development workshop, the team explored, debated and created the philosophy, objectives and title of Lift Off! They created a number of principles that the series would adhere to. They would treat children as curious, playful and active in seeking knowledge and making sense of their lives, not empty vessels to be filled up with knowledge or skills. Their view was that a child's potential and capacity to understand and deal with his or her emotional and social life are underestimated, and that young children are relatively powerless and need access to ideas, information and resources to help empower them. Importantly, they recognised that childhood is not preparation for life – it is life. Each child was to be valued, living and experiencing life as a child.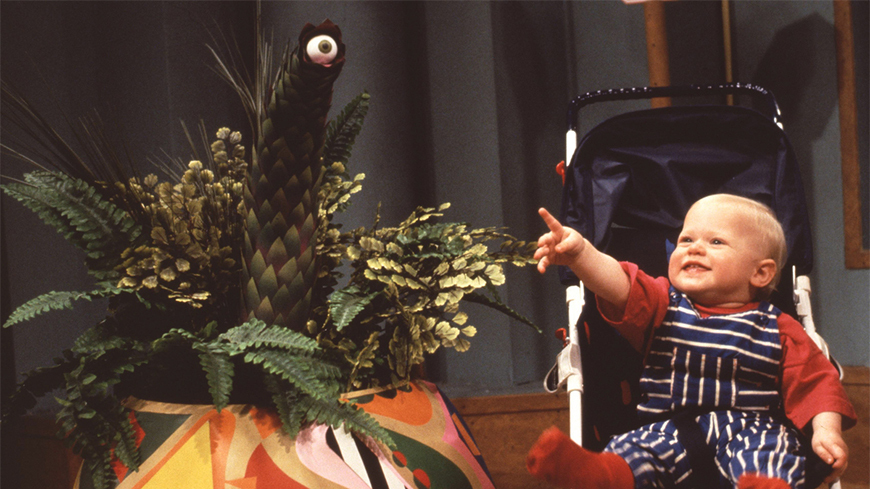 Beverley, the magical, all-seeing potplant
The children in Lift Off! accept the fantastic as every day, interacting with characters such as EC, the doll who makes dreams real; Lotis, the artificially intelligent elevator; and Beverley, the pot plant who can see into the world of nature. The characters' stories reflect the joys and sorrows of growing up, and emphasise the wonder of new experiences.
As well as a two-year development process, the production of Lift Off! involved 350 animators and 150 writers, actors, artists, puppeteers, technicians, musicians, film crew and production hands.
Illustrator Terry Denton designed the puppet characters, which were then brought to life by Ron Mueck, the Melbourne puppeteer who had previously worked on cult classic The Labyrinth after being discovered by the late Jim Henson.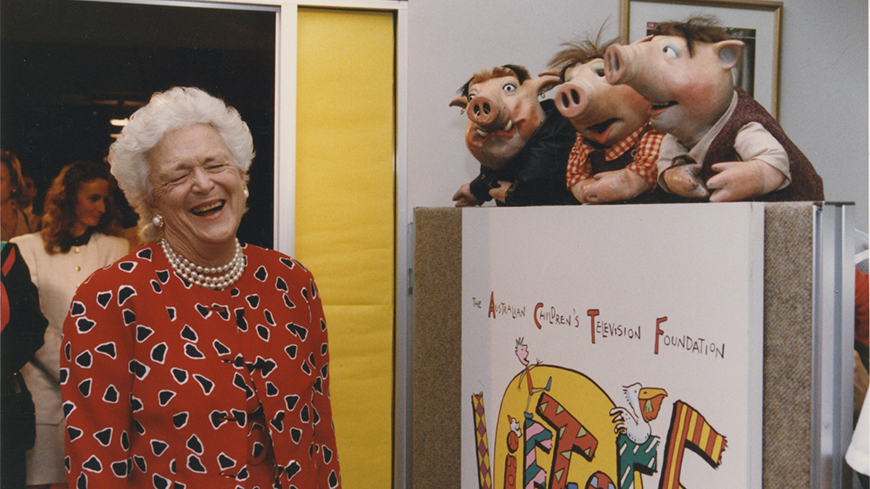 Then-First Lady Barbara Bush meets some of the iconic Lift Off! puppets in 1991
Even before it premiered, the concept of Lift Off! was widely supported. In 1990, then Prime Minister Bob Hawke told The Adelaide Advertiser: "[Lift Off! is] aimed at providing an opportunity for kids to reach their highest potential… by stimulating their sense of inquiry, imagination and understanding. It's designed to lay the foundations for a new learning culture in Australian… and is certainly precisely the sort of program this country needs. We have no hope of becoming a clever country unless every child is given a chance."
When Barbara Bush, America's First Lady at the time, visited the ACTF in 1991 to preview the series, she described it as "an extraordinarily good program".
After the series premiered, praise poured in. The then Prime Minister Paul Keating told Encore: ["Lift Off!] suggests what television is capable of – which is to say much more than we and our children are generally given… I think most of us feel that, despite some illustrious exceptions, television has never really lived up to its great promise as a medium of human growth and enlightenment. Our children, particularly, deserve much more than they are given in the way of intellectual stimulation."
In addition to rave reviews, parents, educators and young viewers were compelled to send letters of support to the ACTF in huge numbers.
One parent wrote: "I have never seen a child react to a TV programme quite like my third son's reaction to Lift Off! Not only does he ask every day several times daily if and when Lift Off! is on, he is riveted while it is on, and his behaviour is quite different afterwards. Lovely, imaginative play follows the programme."
Another letter reads: "What an achievement… its freshness, humour, naturalness, sophistication, richness, innovation, gentleness, humanity… I see it as extremely significant. A stand against the mindless overblown TV far. I hope it moves the local industry."
And: "My son (aged 7) is absolutely thrilled by Lift Off!... I am as transfixed as my son and like him, am as thrilled by the programme as he and his friends are. I value the richness the programme brings to our family as we learn about how children think and what their views and perspectives are on the world."
Michael, a Year 5 student at a WA school, wrote: "I liked the way you used lots of imaginative characters: EC, the plant and the pigs singing. It was good and I loved it… I am sure you will win the hearts of all the little children who watch your show."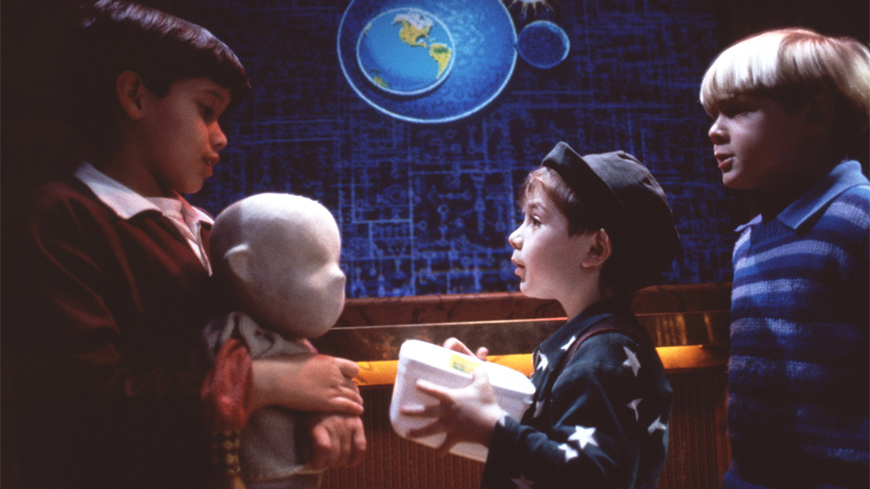 Some of the Lift Off! children travelling in Lotis, the time-travelling elevator
In the years that it aired, Lift Off! won multiple awards, including two AFI Awards, a United Nations Association of Australia: Media Peace Award and the Japan Prize for Excellence in Pre-School Programming.
But leaving aside the awards and the praise it garnered over the years that it aired, one of the most unique indicators of the success of Lift Off! is the lasting impact on viewers who grew up watching it.
During recent research conducted by the Australian Children's Television Cultures (ACTC) research group, Lift Off! was frequently brought up by participants aged in their 30s as a program which stuck with them, with many revisiting the series in adulthood and sharing it with their own children. Some respondents said Lift Off! shaped them to be the people they are today; another said the program ignited their passion for early childhood education.
So what is it about the program which left such an imprint on its audience?
One participant said: "Comedy components, real life characters that seemed somewhat relatable… Lift Off! had characters that were other worldly, or cute, which kept your attention. They were either an escape from reality and a gateway into imagination, or they were a fun watch with plenty of silliness."
Another explained: "The escapism [it] offered, a sense of adventure and fun, Lift Off! probably played a role in my emotional development, seeing kids doing relatable things on screen."
Luke Carroll, who played Paul in Lift Off! said: "I think the quirkiness of it all – there were a lot of quirky bits in it that kids in that age group loved, obviously EC being the centrepiece of that… the theme music, the colours, the themes, and just the different aspects of each episode: the Wackadoo Café, you remember Beverley the plant, Mr Fish was iconic, Lotis the Lift – so many aspects made it a memorable show as a whole, and everyone had their favourite part of it. It sits in people's memories for a very long time."
Lift Off! can be viewed on the ACTF's YouTube channel or download it to keep through the ACTF shop.