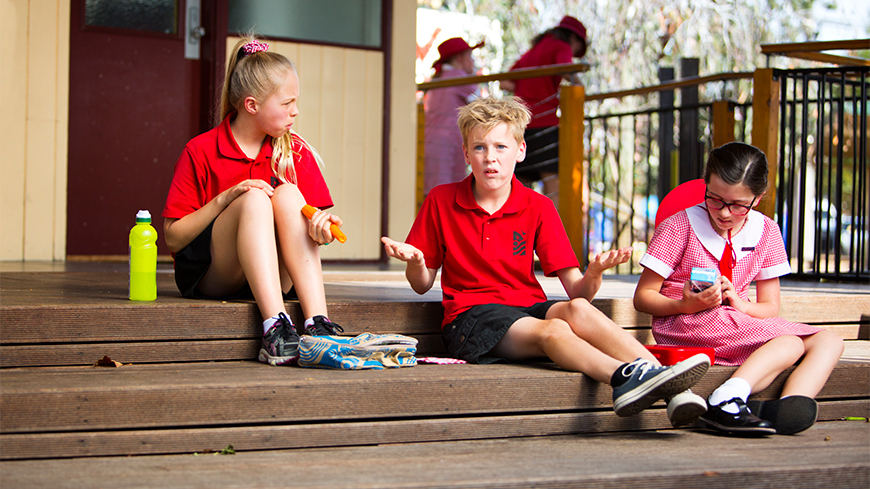 Curriculum spotlight: Ethical Understanding
With the release of Version 9.0 of the Australian Curriculum, the ACTF Learning team is reflecting on the value of locally produced screen content in teaching all three dimensions of the curriculum. In this issue, we look at the general capability of Ethical Understanding.
As explained by ACARA: 'Ethical understanding encompasses the knowledge and skills students require to identify ethical concepts, understand different ethical perspectives and apply ethical thinking in response to issues.' The content addressed in this capability sees students develop a strong ethical outlook and build their understanding of ethical issues in both their personal interactions and in the wider community.
ACTF-supported series are an invaluable tool when identifying and responding to ethical issues in the classroom – for three key reasons.
Firstly, locally produced children's content depicts age-appropriate ethical issues that students can readily identify and respond to. This includes the representation of contextually relevant values, norms, rights, responsibilities and behaviours.
When an audience of primary students views Rory sneaking off to the milk bar during Little Lunch, for example, they can draw on shared contextual knowledge (school rules) to interrogate his actions and make judgements about the dilemmas he faced.
Conversely - and equally as important - screen content can also introduce students to values and norms which differ to their own. This enables them to consider ethical issues from a new perspective.
Finally, screen content creates distance and safety for students when discussing ethical concepts, issues and norms: they may find it easier to discuss events unfolding on screen than to reflect on personal experiences. Examining the perspectives of relatable television characters provides a pathway for conversations about how values affect our choices and actions, and the consequences of these actions.
Recommended resources
In this video case study filmed at Wooloowin State School, Year 5 teacher Amy Gartside discusses how she used the Little Lunch series and filmmaking app in both instruction and assessment for a cross-curricular unit on ethical dilemmas. The class identified ethical dilemmas in selected episodes of Little Lunch, examined how the characters behaved, and analysed how these ethical dilemmas were resolved. Students then worked in groups to devise, plan and film their own short films which centred on the resolving of an ethical dilemma.
Year 5 teachers recreating this unit would address most sub-elements of the Ethical Understanding curriculum, along with content from English, Media Arts, Critical and Creative Thinking and Personal and Social Capability.