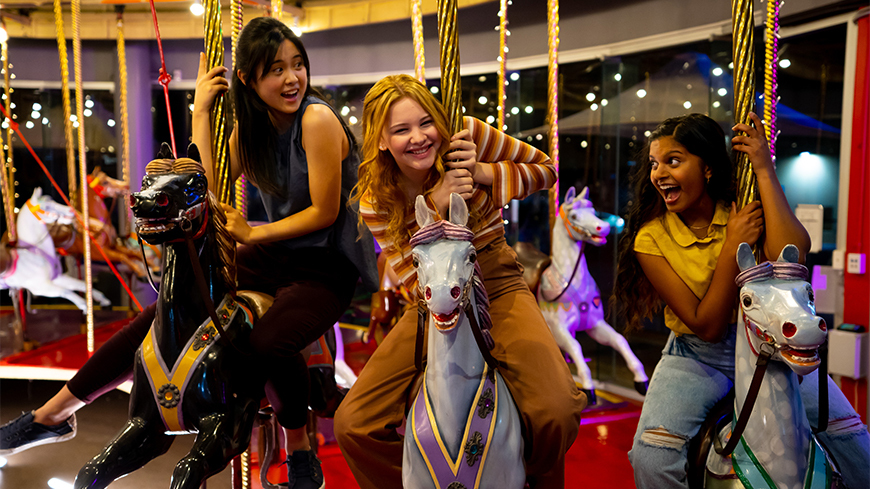 Second series of award-winning First Day now available
A four-part sequel to the Emmy Award winning first series First Day is now available to educators via the ACTF Shop.
In Series 1 of First Day, transgender girl Hannah Bradford navigates the challenges that come with starting a new school and finds the courage to live as her most authentic self. The ACTF's Teaching Toolkit explores key themes in this series, helping students to prepare for, process, and reflect on their own transitions to secondary school.
Series 2 continues Hannah's story, depicting her second year at Hillview. Hannah's run for Class Captain exposes an underlying level of transphobia among her classmates. She starts a group for LGBTQIA+ students but risks alienating her closest friends in the process.
Writer/Director Julie Kalceff and Producer Kirsty Stark said the new series again represents issues that will resonate with both secondary students and teachers.
"First Day Season 2 explores universal themes and storylines such as friendship, relationships, dating, microaggressions, and the importance of finding your tribe," they told the ACTF. "While Hannah is the protagonist of the story, the challenges she faces aren't restricted to those of a transgender girl navigating high school but are relevant to all students. The series is an opportunity for teachers and students to discuss these issues, find ways to navigate them, and learn how to be a better ally."
Teachers, download Series 2 to follow Hannah's story in your classroom.