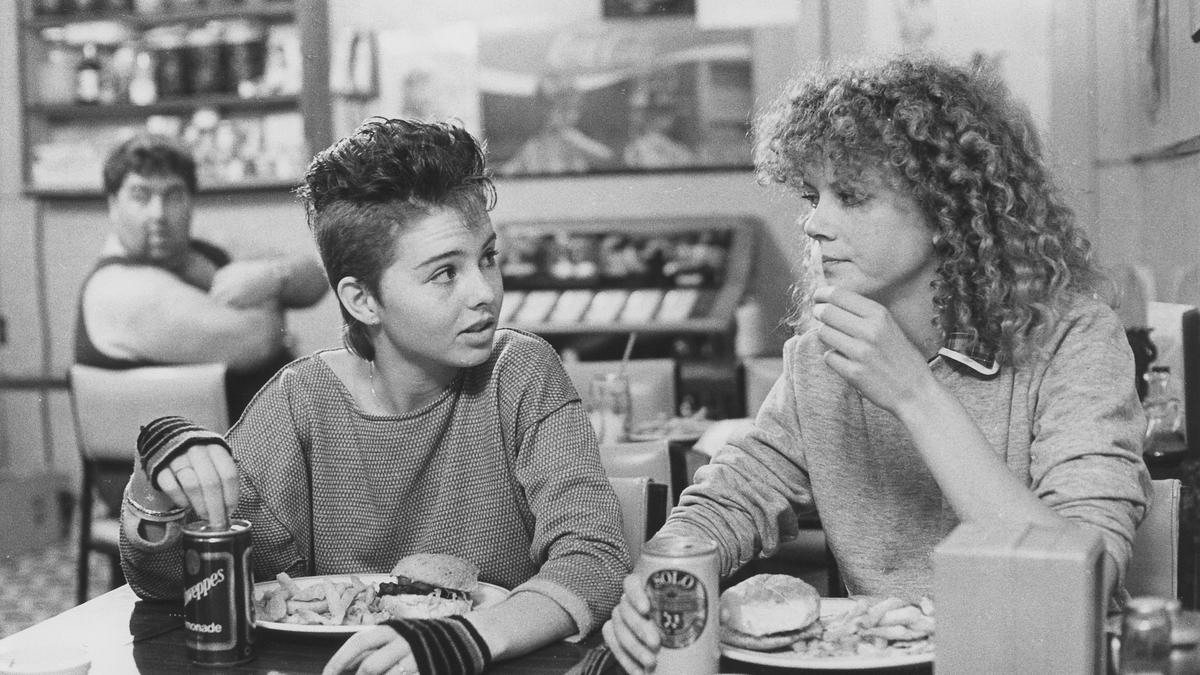 Series spotlight: Winners (1985)
The Australian Children Television Foundation's first major production was Winners: eight telemovies featuring comedy, science fiction, historical drama, adventure, fantasy and social realism.
Winners is significant in the ACTF's history not just because it was the foundation's first major project, but because it pushed boundaries and broke new ground by exploring complex issues such as identity, personal values and culture, with child-centric storylines in which the young protagonists demonstrated their independence from peer groups or family units. These kinds of issues had never before been explored in Australian children's television.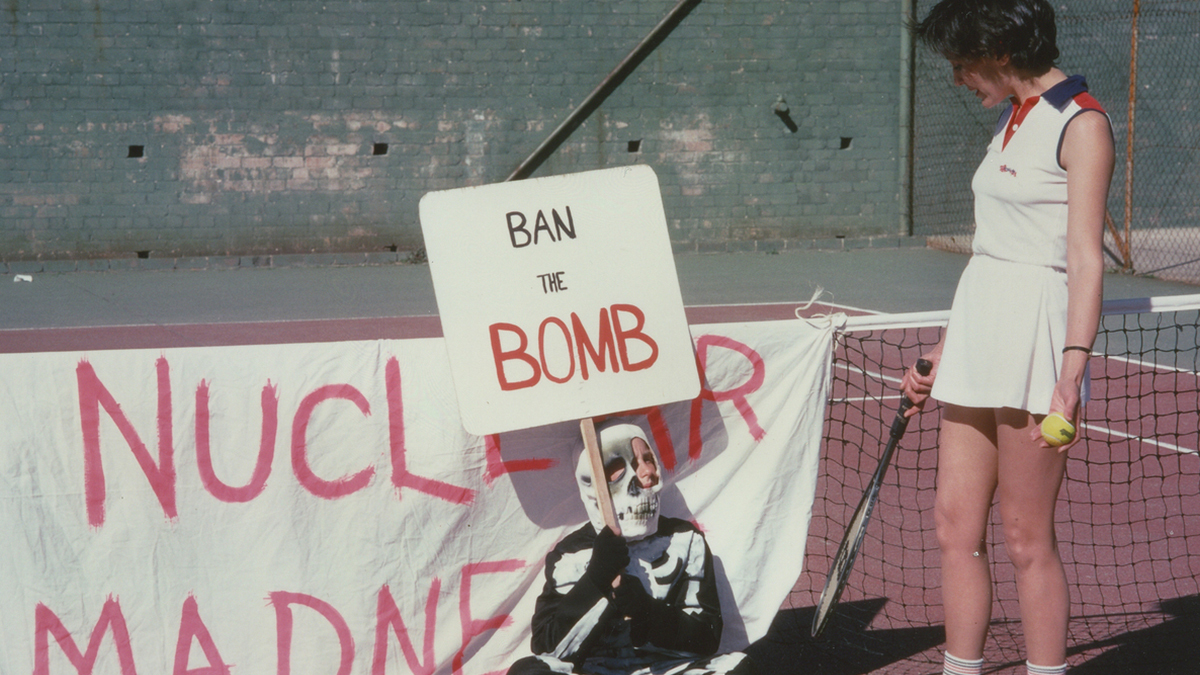 Ken Talbot and Anne Grigg in 'The Other Facts of Life', written by Morris Gleitzman, directed by Esben Storm, produced by Sandra Levy and Julia Overton
How did it come about?
In December 1982, the board of the ACTF decided to develop an anthology series to raise the profile of the fledgling organisation and children's television production more generally.
ACTF founder Dr Patricia Edgar approached 20 of Australia's top writers and proposed that each of them develop two ideas for a sum of $500. In her memoir, Bloodbath, Dr Edgar said: "I made it clear I did not want bland adventures or syrupy formulaic family shows. I wanted the kind of drama that children had not seen before – contemporary, challenging, dealing with important, relevant issues."
The idea was announced in a media conference by playwright and then president of the Australian Writers' Guild, David Williamson, and was met with excitement. In a February 1983 edition of the Weekend Australian, journalist Tom Krause wrote: "The great drought in the wasteland of children's television drama is about to end."
Eight ideas were eventually selected and went into production. The stories were contemporary social drama dealing with the questions children faced in their everyday lives and their relationships with their families and peers.
The Children's Program Committee (CPC), an advisory committee established to develop children's television regulations and classify programs for children, deemed many of the Winners scripts as inappropriate. On Loan tells the story of a Vietnamese girl who has to choose between her adoptive parents and her real father. The committee believed the script to be too emotionally moving. Just Friends was considered too realistic (it was set in and around a roller-skating rink where children smoked); Paper Boy, in which a boy challenges his father's beliefs, was regarded as too politically subversive; and Room to Move, in which a young Nicole Kidman refuses to fulfil her father's dream of becoming an athletics star, was deemed to undermine parental authority.
Marillac Johnston in 'On Loan', written by Anne Brooksbank, directed by Geoff Bennett, produced by Patricia Edgar
A global success story
Eventually, the scripts were approved, and Winners went on to receive wide critical acclaim. As journalist Pamela Casellas remarked in The West Australian, 28 November 1985: "Winners is everything children's television should be. It is tailor-made for Australian children, it uses the abilities of the industry's top performers, it offers children challenging and contemporary stories and it offers them variety."
In the Weekend Australian, 12 October 1985, Phillip Adams wrote: "Winners tries to set a new course [for children's television] by making films that are exciting, innovative and relevant to the emotional development of Australian kids… given that television is the most powerful single influence in the formation of ideas and ideals, of attitudes and behaviour, we need more series like Winners. Or our kids will be the losers."
The series was sold to 90 countries internationally and went on to win a host of awards, both in Australia and overseas, with five accolades alone at the 1986 Chicago International Festival of Children's Films.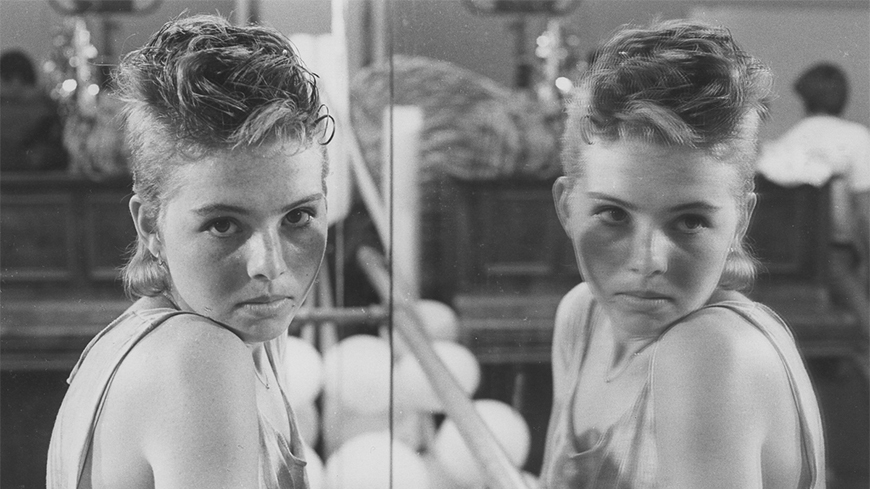 Alyssa-Jane Cook in 'Room to Move', written and directed by John Duigan, produced by Richard Mason
The Winners series also launched the careers of several high-profile Australian creatives. Room to Move was the first main role for Alyssa-Jane Cook, who went on to become one of Australia's most well-known actors. Winners was also the first foray into children's television for Esben Storm, who directed The Other Facts of Life. Esben proved to be an outstanding director of young actors and went on to work on many of the ACTF's iconic projects, including Round the Twist.
Another career propelled by Winners is that of children's author Morris Gleitzman. Morris was a screenwriter who created and wrote The Other Facts of Life. Another unique aspect of Winners is that each of the films was turned into a children's book. Morris agreed to adapt the film, and The Other Facts of Life became his first novel. He is now one of Australia's best-loved and most successful authors for young people.
He said: "I owe a considerable debt of gratitude to Patricia Edgar and everybody else who made the Australian Children's Television Foundation such a unique and important part of Australia's cultural life and the lives of generations of kids now. That early opportunity that the foundation gave me certainly changed my life in huge ways, and I will always be grateful for that.
"[Winners] was a rare and precious piece of screen content… certainly back in the 80s there wasn't a lot of children's television that was bringing some of the more challenging aspects of real life to them in such an uncompromised way and trusting that they could engage with the characters. I feel very proud and very grateful and admiring of the ACTF."
Dr Jessica Balanzategui is a Senior Lecturer in Cinema and Screen Studies and Swinburne University and Chief Investigator on the Australian Children's Television Cultures project, funded by the ACTF.
She said: "At this time, it was innovative to think of the Australian child audience in a way that recognised their unique needs, interests, and strengths, and to acknowledge that children were capable of watching challenging television.
"Winners marked a new era for children's television in Australia, proving that there was both a need and demand for quality and complex Australian children's television."