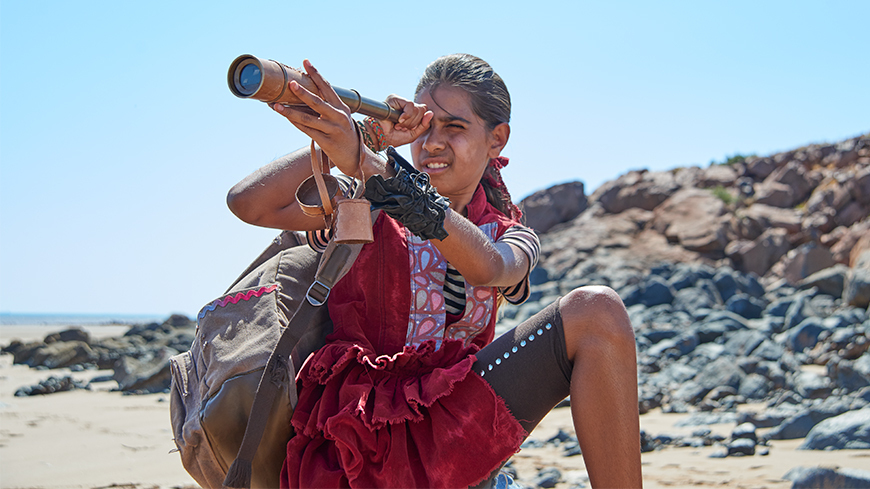 Exciting internship opportunity with the ACTF
The Australian Children's Television Foundation (ACTF) is offering a paid internship for an emerging producer or writer/producer interested in working in children's television.
The intern will be given a thorough grounding and insight into the world of children's television, working with the ACTF teams across administration, policy, program development, production, financing, distribution, legal, social media and education.
It is a paid, full-time internship, based in the ACTF's Melbourne office. It will run for up to 16 weeks.
Please be aware that the ACTF is not a producer and this is not a production internship – the intern will not be on set or on a specific production. This opportunity is suitable for those wanting to produce and create children's content and acquire an understanding of development, financing, distribution and an overview of different genres of children's television production.
The ACTF internship program is aimed at those who are at early career stage with some industry experience and for whom this opportunity to work alongside the ACTF team for 3-4 months will build on that experience and further expand their industry knowledge in areas relevant to producers.
If you are passionate about quality children's television, have some industry experience in relevant areas and think that this opportunity sounds like you, please send a one-page letter outlining why you feel you should be the next ACTF intern, along with your CV, including referees.
The ACTF is committed to building diversity and inclusion in the screen industry and warmly encourages applications from all backgrounds and perspectives. Our number one selection criteria is that you can demonstrate a genuine desire and commitment to creating, writing and/or producing content for a children's audience. You should approach the writing of your cover letter with this in mind as well as outlining your past experience and career goals.
The internship dates will be confirmed with the successful applicant but are anticipated to be August to November 2022.
This is a paid, full-time position with a salary equivalent to $58,000 p.a. plus superannuation.
The deadline for applications is 17 June, 2022.
Interviews will be conducted from a shortlist of applicants prior to 30 June.
Applications are accepted via email to: employment@actf.com.au

Applications must include:
A one page letter outlining why you feel you should be the recipient of the ACTF Internship.
Your CV including all industry experience and referees.