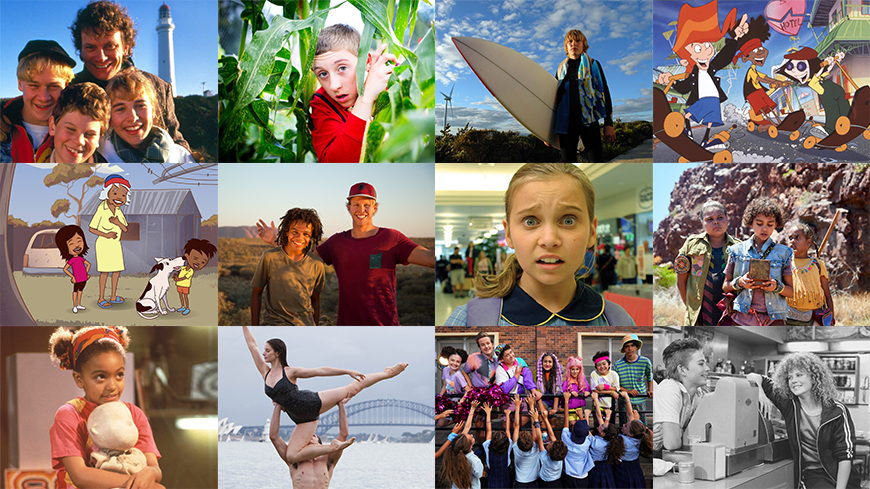 The Australian Children's Television Foundation celebrates 40 years
The Australian Children's Television Foundation is celebrating an exciting milestone, with the organisation turning 40.
On 30 March 1982, the original members of the ACTF board met for the first time at the then Victorian Ministry for the Arts on Exhibition Street, Melbourne.
The first board members included chair Ken Watts, widely considered the pioneer of Australian television current affairs; political activist, feminist and philanthropist, Dame Beryl Beaurepaire; broadcaster Phillip Adams, who played a key role in establishing the Australian film industry; and academic Quentin Bryce, who would go on to serve as Australia's first female Governor-General. Its founding director was Dr Patricia Edgar.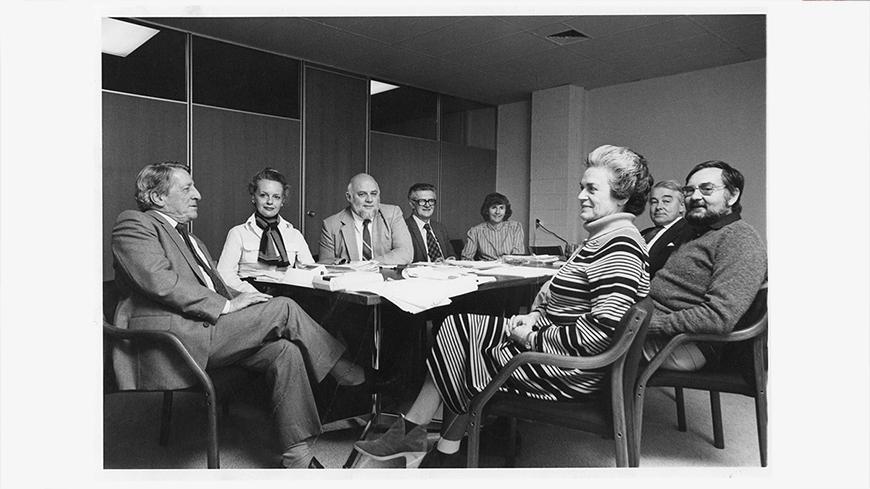 The first meeting of the original ACTF board, March 30, 1982.
The ACTF was established in response to community concerns about the quality of the existing children's television available at the time. Its purpose is to make Australian children's lives better through screen content that reflects our culture and values: inclusion, diversity, resilience, imagination, having fun and striving to be our best selves.
Since 1982, the ACTF has developed, produced, distributed and invested in some of the most iconic children's television programs ever made, including My Place, Lift Off! and Round the Twist. It has worked with some of Australia's leading producers.
The ACTF catalogue boasts more than 60 series, movies and telemovies, many of which have been aired right across the world – Round the Twist alone has screened in 157 territories. The catalogue includes preschool aged animation, factual series, and live action drama and comedy programs tailored for children aged from lower primary through to young adult.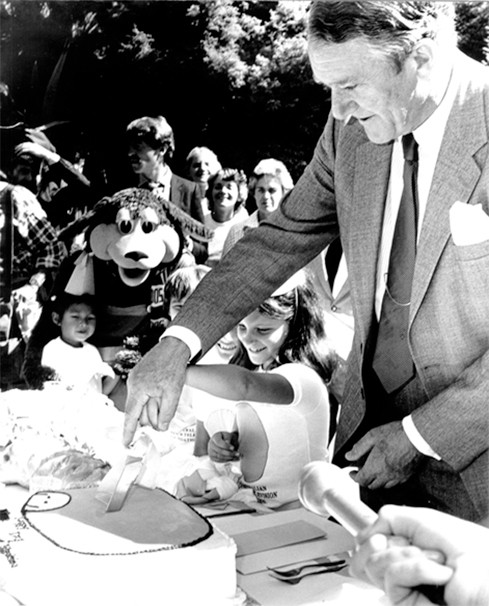 Then Prime Minister Malcolm Fraser celebrates the inception of the ACTF.
Janet Holmes a Court is the chair of the ACTF board.
She said: "When I joined the board of the ACTF many years ago I couldn't have imagined what an amazing journey it would be. What an enormous body of work – from Winners, Round the Twist and Lift Off through to Dance Academy, Little Lunch and MaveriX, which premieres on the ABC this week. Each show goes out into the world, delights audiences everywhere, and lives on in the dreams and aspirations of each generation watching.
"The shows we support reflect our Australian values, the diversity of our community and our sense of humour, but they are watched by children in more than 170 countries as well as children here. The world has changed and the way we watch television has changed, so we've had to evolve and adapt to keep up. Australian children's television is such a precious and valuable gift to our culture, I do hope it goes on forever."
Actor and writer Olivia Deeble began her career with the ACTF, starring in Little Lunch (Gristmill) from the age of 12. The ACTF then supported her first writing venture, More Than This, a ground-breaking teen drama currently streaming on Paramount+ which deals with issues including substance use, body image and online harm.
Olivia said: "I love the ACTF. I loved everything they were involved in growing up: Nowhere Boys, Mortified and especially Dance Academy. I was lucky enough to be in Little Lunch, which changed my life.
"I am so honoured that they supported a 17-year-old who basically walked in and said, 'I want to show what it is really like in high school for teens today, it has to have LGBTQI+ characters, teen actors have to play the parts, the dialogue has to be authentic and it has to cover these issues'… they [understood] how important these issues were."
The ACTF's impact reaches far beyond creating high quality Australian children's content. The organisation has contributed to policy development for the children's television production industry and was instrumental in the establishment of the ABC children's channel in 2009.
The ACTF has also made a significant contribution to Australian education, with a special team dedicated to developing teaching resources which support its content and deliver educational outcomes. These resources are used in schools right across the country.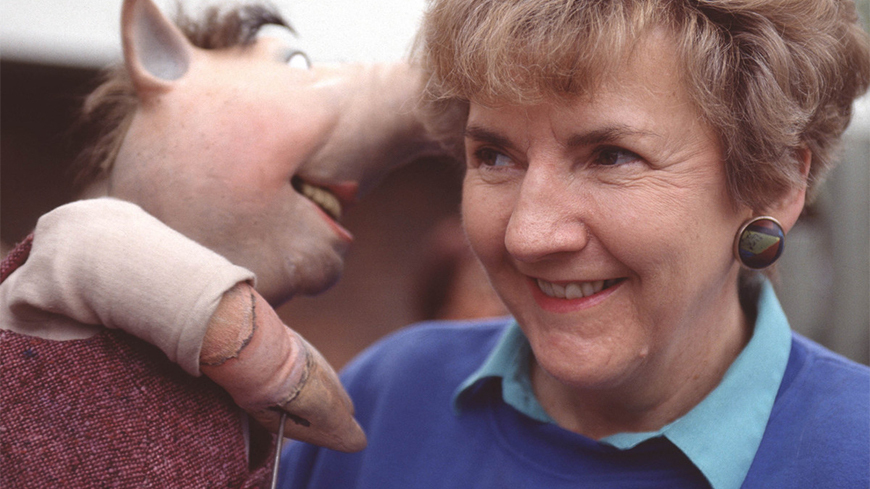 ACTF Founding Director Dr Patricia Edgar
In 2020, the Commonwealth Government announced the investment of an additional $20 million in funding over two years for the ACTF, enabling the organisation to invest in more high-quality locally made content than ever before and boosting children's television production.
Its most recent titles include More Than This, The PM's Daughter, a political comedy drama television series for tweens, and MaveriX, a high adrenaline drama series for 10- to 14-year-olds, set to premiere on the ABC on Friday 1 April.
ACTF CEO Jenny Buckland said: "Right now the ACTF is busier than it has ever been, supporting shows that continue to break new ground and capture the hearts and imaginations of today's children. It looks like the best is yet to come."
Over the coming months, we'll be looking back over the history of the Australian Children's Television Foundation, sharing stories and memories, shining a spotlight on some of our most iconic programs and releasing images from our archives which have never been seen before.
To celebrate with us, subscribe to our newsletter and follow us on our social channels: Facebook, Instagram, Twitter and LinkedIn.